3D rendering in your web browser?
---
---
Andy Ruffell / 738 days ago

0 Flares

Tweet
Email to a friend
0 Flares
×
Some of you may be wondering, what would you actually want to render? Well for example you can render a Quake 3 level and run around on it as demonstrated here! I assume some of you will have clicked the link and found it is unsupported, Firefox and chrome both support it but in the majority of browsers you need to enable this feature first. Anyway, after you've had a quick run around the level, this gets boring.
So what else can I do? Well assuming you can get it working Google have created a number of webgl based music experiences.The latest 'experience' is called 3 "Dreams of Black", These 'experiences' include rich 2D drawings and interactive 3D sequences "At various points in this web experience, you can take control with your computer's mouse and guide your journey through the unfolding narrative.". Another experience is called "The wilderness downtown". As you may have guest this is based in a city or large town. The experience is based on the Arcade fire song "We used to wait", as shown below: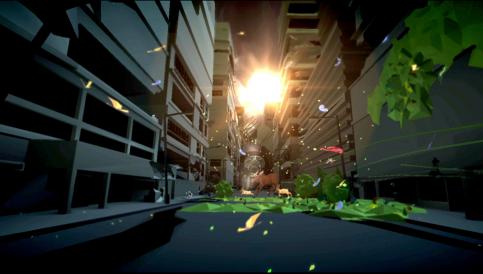 So what exactly is Webgl? Webgl is a 3D engine written in Javascript. Now this isn't actually a new technology but is now accessible via Javascript rather than through a plugin. For those of you that have managed to get it to work you can experience these 'Dreams' right here!