12 Days of Techmas Competition – Day 1
---
---
---
Peter Donnell / 6 months ago
Did you catch my post about the 12 days of Techmas? You can check it out right here! The short version is, we've got 12 days and 12 giveaways, and today we're kicking things off with the support of our good friends at Chieftec! They've provided some awesome prizes for this competition and we look forward to giving away even more over the coming days.
Day 1 – Chieftec Prizes
The first prize is their latest BX-10B-OP m-ATX PC case and Nova Fans (NF-3012-RGB) which will go to one lucky winner. All you have to do to enter is answer today's question!
BX-10B-OP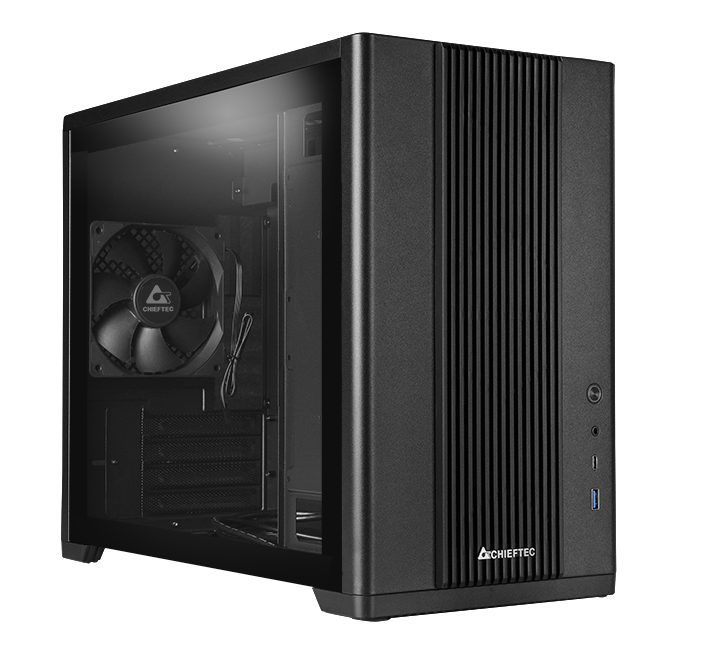 The CHIEFTEC BX-10B-OP is a modern, compact mini tower that combines elegant and subtle design with high functionality and easy installation for a capable system. Featuring standard ATX PSU compatibility, m-ATX boards and graphics cards up to a maximum length of 380mm, as well as a total of 6 possible installed fans, modern configurations should have no trouble being installed into the BX-10B-OP from a space or cooling perspective.
NF-3012-RGB
CHIEFTRONIC's NOVA A-RGB fan set comes with beautiful illumination from a dual-ring design to ensure smooth and full lighting with 16 LEDs on the inner ring as well as 16 more LEDs on the outer ring. Additional frame design elements on the outer ring give the Nova fans a distinct visual that impresses.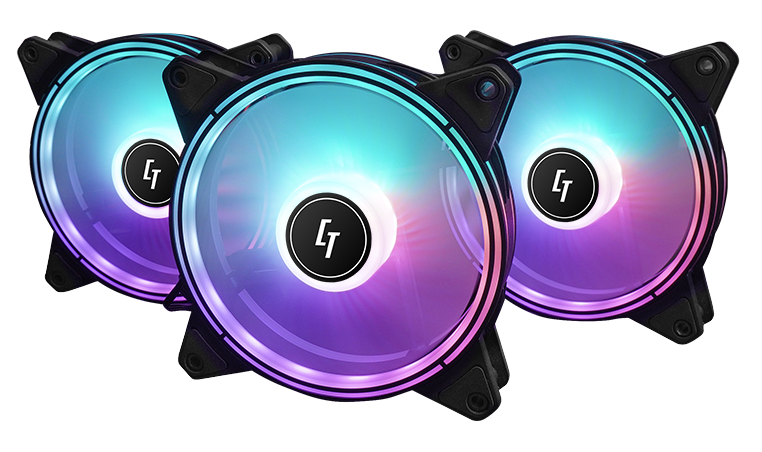 How to Enter
What is the maximum form factor motherboard you can fit in the BX-10B-OP?
Hit us up on TikTok, Instagram, Twitter, Facebook, YouTube, or Discord and post your reply on the 12 Days of Techmas Day 1 post and you're in with a chance of winning. You may post on all of them for up to five entries.
Show some love to Chieftec on Instagram, Facebook and YouTube for being awesome and providing these lovely prizes!
More Prizes
Missed day 1? Don't worry, we're doing this for 12 days, and you can follow all the day's competitions right here.
Terms & Conditions
Day 1's prizes are available in the UK and EU only!
The 12 Days of Techmas Competition is organised by eTeknix and our partner brands – The winner will be picked at random from all valid entires by an eTeknix staff member. No other brand has a say or influence in the picking (or disqualification) of the winning entrant/s. – Your email address (if submitted) may be collected by eTeknix.com, we will not, however, share or sell your information. By entering, you are accepting that eTeknix may send content-related emails to you.
In the unlikely event of a dispute, the eTeknix staff holds the final say and no discussions will be entered into.
In the unlikely event that a prize is unavailable, eTeknix has no control over the prizes, but our partners for each giveaway reserve the right to offer an alternative prize of equal or greater value. However, no cash alternative is available.
The winning entrant must be a follower of at least one of our social media pages and/or Discord. We will do our research on the winners we choose to ensure bot accounts will be avoided. Prizes are for the fans! This determination is made by eTeknix. No discussions with any excluded entrants will be entered into on this matter.
This competition will end at 11:59 AM on the 2nd of December 2022. Qualifying entries made after this point will be automatically disqualified. – The winning entrant for each day will be drawn and will have 48 hours to reply back to us or the winner will be redrawn.
Various prizes may be available to different global regions (detailed above). Shipping beyond these regions on a per-prize basis will not be offered and any entrants from outside the qualifying location/s will not be eligible.
eTeknix is not responsible for the dispatch of any prizes, and since we're working with multiple brands in multiple regions over a holiday season, please keep in mind it could take some time for things to be delivered, and in some cases, it'll likely be in the New Year.

The selected winner must respond within 5 working days of being drawn, or may automatically forfeit the prize to the next drawn winner.