1958 Integrated Circuit Prototype Up for Auction, To Bring Around $1-2 Million
---
---
---
Gabriel Roşu / 9 years ago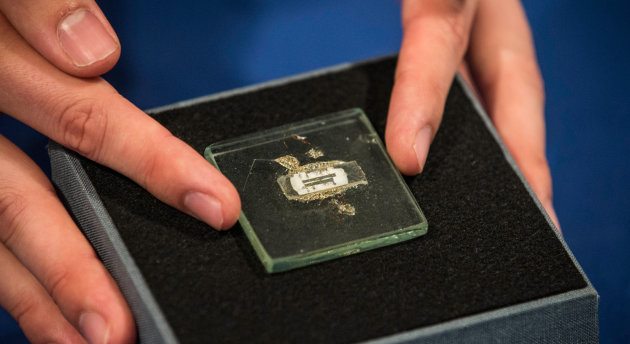 Integrated Chips have revolutionised technology throughout the years, and it's not just desktops, laptops and smartphones. ICs can be found in TV units, microwaves and even in vehicles nowadays. From the 50's until today, ICs played an important role in technological advancements.
One of these early integrated circuit prototypes, namely the one built by Tom Yeargan in 1958 while working at Texas Instruments, is being sold at Christie's auction house this week. It is a doubly diffused germanium wafer with flying gold wire and four leads, built between 18 July and 12 September 1958 in order to demonstrate Jack Kilby's theories on how to bring miniaturization to the enormous computers from back then.
The IC is said to be kept inside a plastic case covered with glass, having Kilby's signature label and accompanied by another prototype, namely a silicon circuit with five gold and platinum leads, as well as a statement of three pages wrote by Yeargan on the chronology and building of the IC invention dated March the 6th, 1964.
Kilby eventually won a Nobel Prize in 2000 for his invention, though he never took credit himself for the IC at hand and never did up until he died in 2005, having stated that the invention was made possible by "the contributions of thousands of engineers and scientists in laboratories and production facilities all over the world".
Anyone looking into acquiring the IC must also have a deep pocket as well, having the auction estimating the historical piece to fetch around $1-2 million at the end.
Thank you Live Mint and Endgadget for providing us with this information
Image courtesy of Endgadget