1992 Classic "Flashback" Reimagined For Xbox & PS3
---
---
---
Peter Donnell / 10 years ago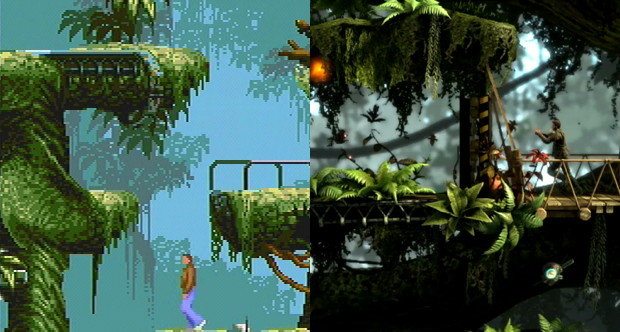 If you asked me to create a list of my top ten all time favourite games in the world, ever, then you can bet you backside that the original Flashback would be on that list. While I fell in love with the game on the SEGA Megadrive, it found it's self homes on many platforms such as the Amiga when it was released back in 1992.
The game isn't just any old side scroller either as it is still in my opinion a great story, an exciting action puzzler and one of the best sci-fi games around, thankfully many people in this world agree with me and it looks like they've given the game an impressive make over for a brand new generation and given us older gamers a chance to revisit a fond favourite.
Set to be released on the PS3 and the Xbox 360 the new game i reimagined with 3D and HD graphics, although it still keeps its original side scrolling gameplay. The story is intact, the map layout should still feel familiar, but many other things have been tweaked and improved to fit modern-day consoles and gamers, such as an XP progression system.
In an official QA provided by Ubisoft, developer Vectorcell says that the updated game was inspired by the 20th anniversary of the original. "We thought we could both honor our fans who have been asking us for the return of Conrad for a long time and also allow a younger audience to discover the universe of Flashback."
Stay tuned for more updates on what could be the best downloadable title this year.
Thank you Shacknews for providing us with this information.
Image courtesy of Shacknews.