1GB Radeon HD 6950 hits the retail shelves
---
---
---
Andy Ruffell / 12 years ago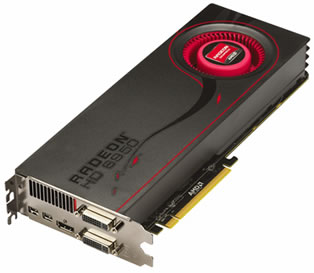 The Radeon 6900 series was one of the biggest launches and hottest products of 2010 and with news that a 6950 can be unlocked to 6970 territory leads the 6950 to be the better card for the money when comparing to its bigger brother; the 6970.
For those consumers who can't afford one, have been left with the 6800 graphics cards to give them a glimpse of how these newer cards perform, though there is a shining light at the end of the tunnel with a 1GB version 6950 joining the ranks.
Users have currently been forced to pay the £230 price tag for the 2Gb Radeon 6950, but a 1Gb version is starting to show up in retail channels in Europe.
When the 6900 series cards launched, there was a hint that a 1Gb version would be on the cards, but how true that was and when it was expected was anyone's guess. German retailer r-computer.de have listed the 6950 1GB model at €266.37 which still only gives a slight saving but hopefully as these cards appear in the UK, we may see better pricing due to availability and stock levels. I guess we will just have to wait and see.