1MORE ComfoBuds True Wireless Headphones Review
---
---
---
Peter Donnell / 3 months ago
A Closer Look & Performance
The first thing you see with these headphones is this lovely carry case. It's quite compact, actually, it's much more compact and rounded than their previous models. I guess I'm not the only one that found the older ones a little uncomfortable in my pocket!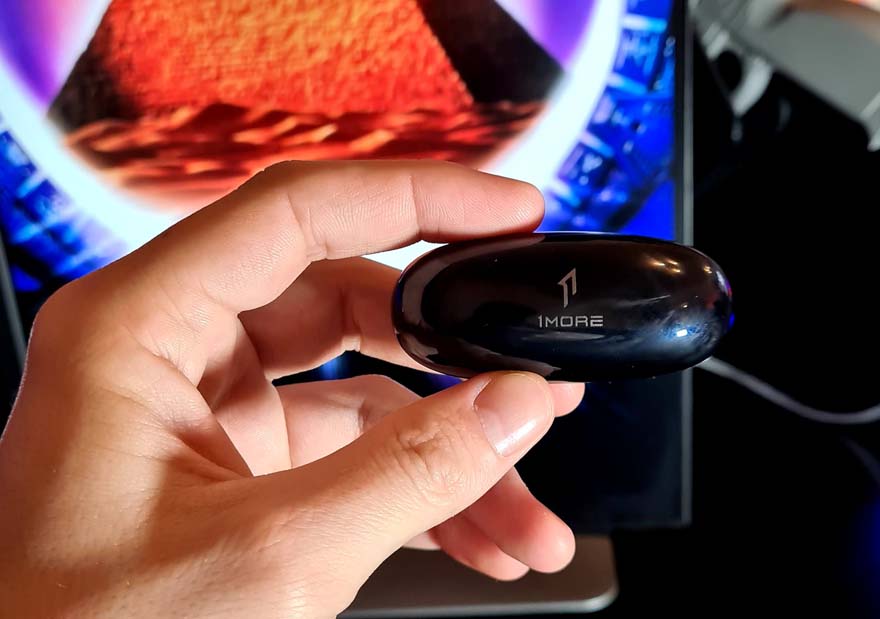 It's got a flat base still, so at least when you place it on a table, it's not going to roll away. I'll tell you now, this finish is a nightmare to photograph as it's extremely reflective, picks up fingerprints just by looking at it and it's not actually a flat black either. It has a metallic fleck to it, and it's like an ultra-deep blue undertone to it. It looks great actually!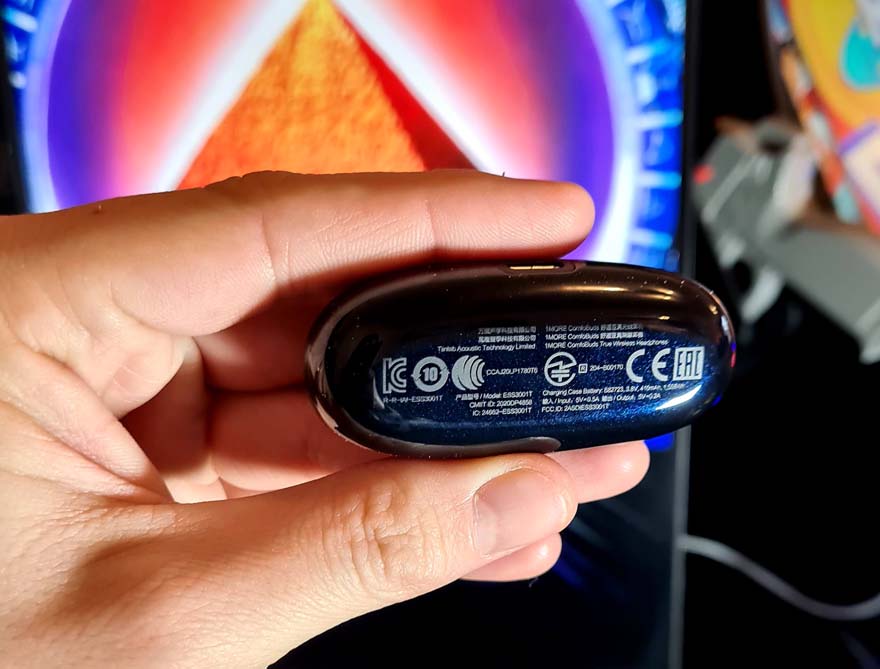 Of course, the headphones are stored inside it. Just flip the lid open and you can see both of them tucked in there. Well… no you can't as this thing doesn't like to have its picture taken.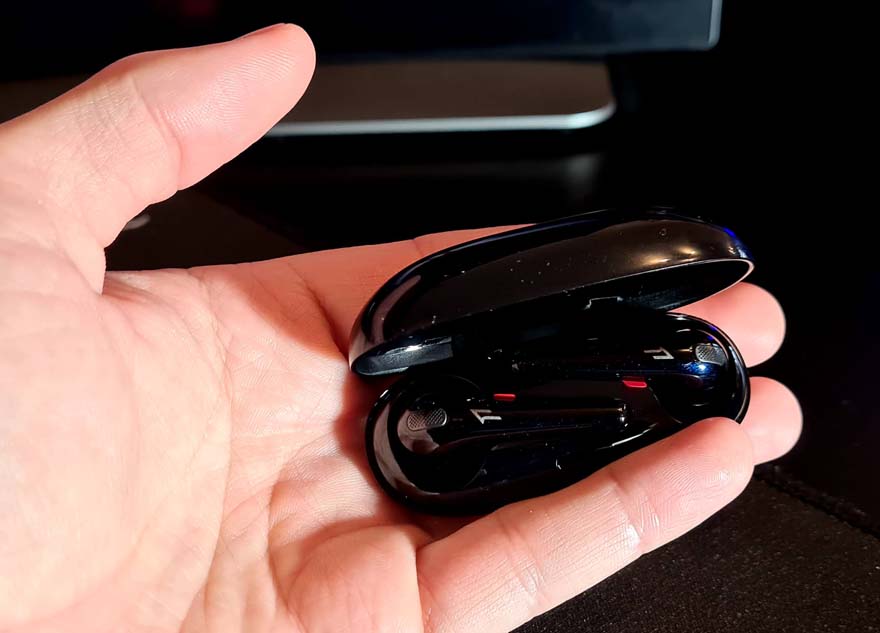 Let's crank up the lighting to a million! The headphones are cleverly arranged, allowing the dock to be as small as possible. What's strange, however, is I never really figured out how to remove the headphones properly. The gloss finish makes them a little slippy, and I sort of have to push them out… strange.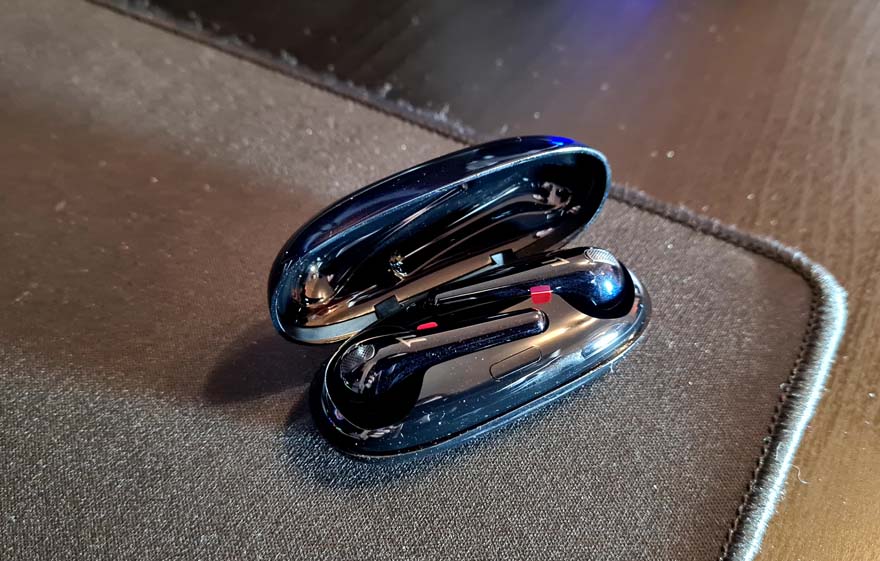 As you can see, there's a bunch of gold-plated pins in here, which allow the headphones to charge while they're in the dock. While the headphones themselves are good for around 4-hours of usage between charges, the dock has a built-in battery too. You'll get around 18-hours of total usage before everything needs charging via the USB-C port.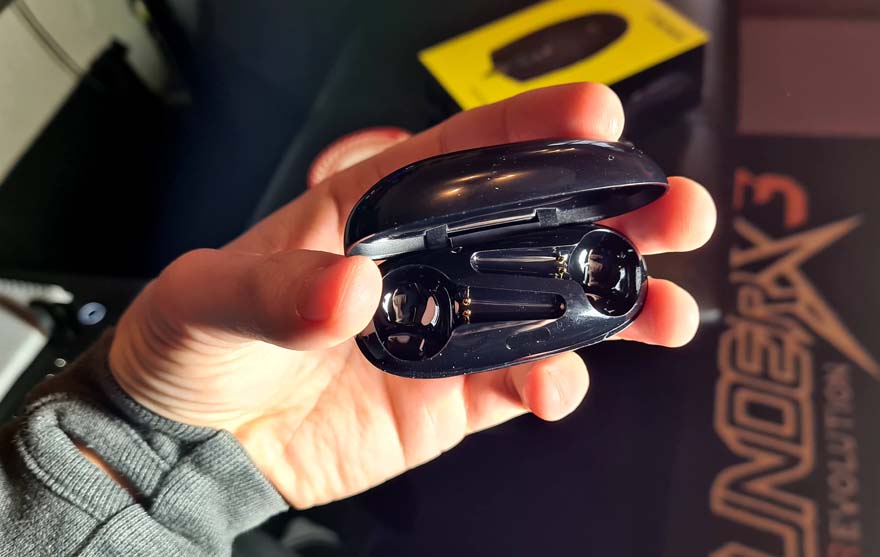 The headphones come with two small plastic tabs when you first get them, and these will need to be removed before you use them. One covers up the charging pins to stop them charging while they're sat in the box. The other is covering the infrared sensor.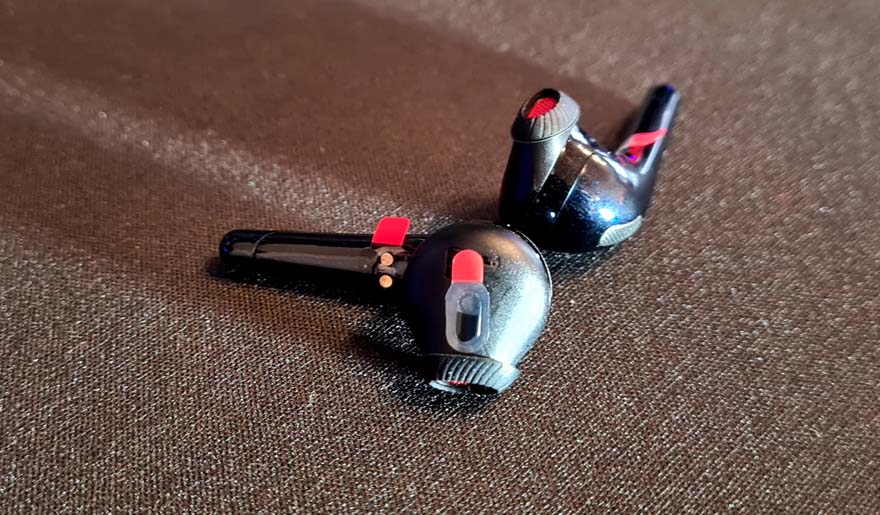 The design is very different from previous 1MORE headphones I've reviewed. The design is a little closer to that of the Apple Airpods (2nd Gen), and that's no accident, as 1MORE are looking to outperform Apple with these, and at a more affordable price. How'd ya like dem apples!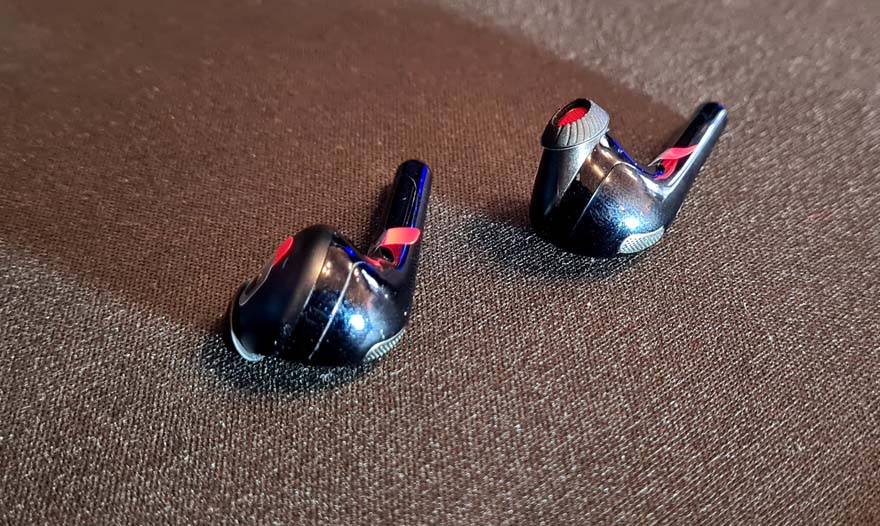 They have a smaller opening, with an ergonomic silicone ear tip. There's a light texture to it too, which is comfortable in the ear, but also provides just a little bit of a better seal and grip in the ear. This locks the headphone in but also helps block out ambient noise.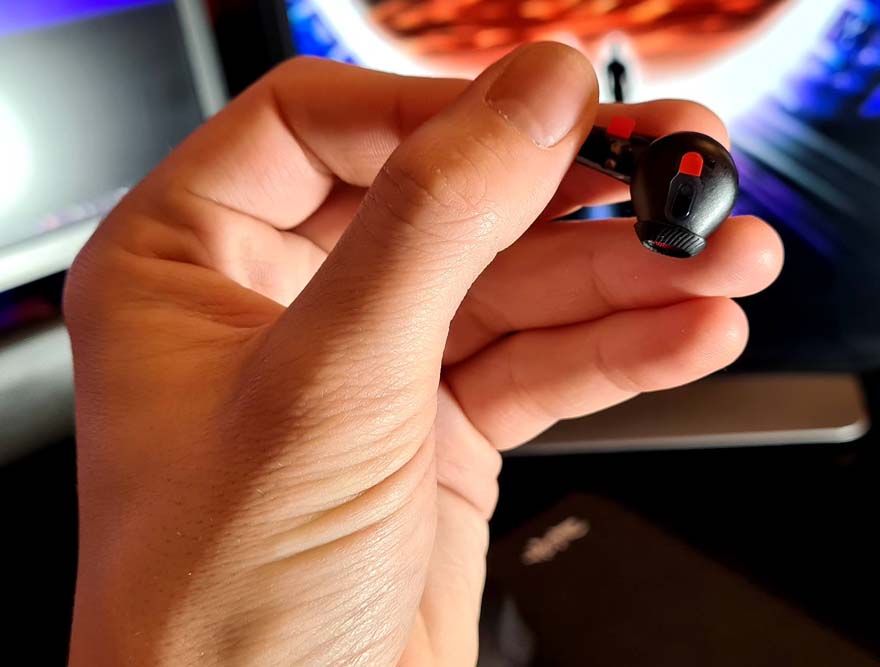 I must admit they do look a little strange, but then again, so do the Airpods. They're a departure from more traditional in-ear drivers, but it does mean that the bulk of the driver now sits within the ear. This makes them much more stable to wear, and those long tails house things like the microphone and antenna, keeping the weight on the inside.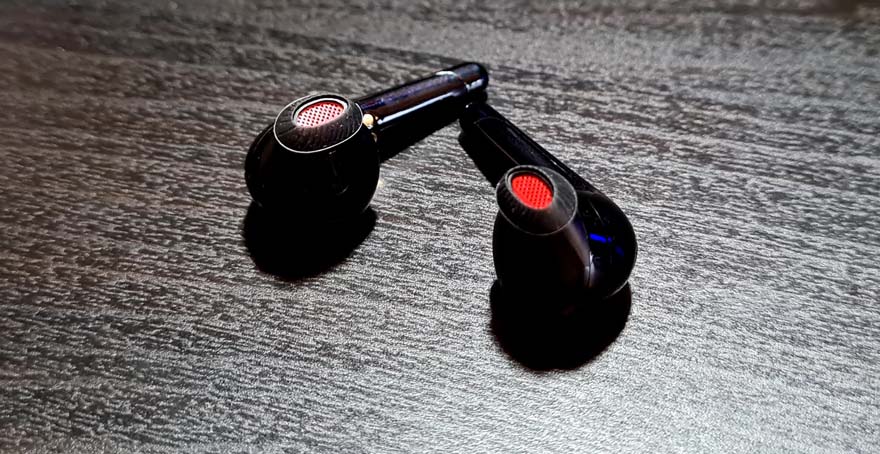 They've gotten Apple beaten in a few areas too, coming in at 3.8g vs Apples 4g, not that I think you can tell the difference really. However, they also have larger drivers, with an expanded frequency range, and they're IPX5 rated, something that can't be said about the Apple alternative.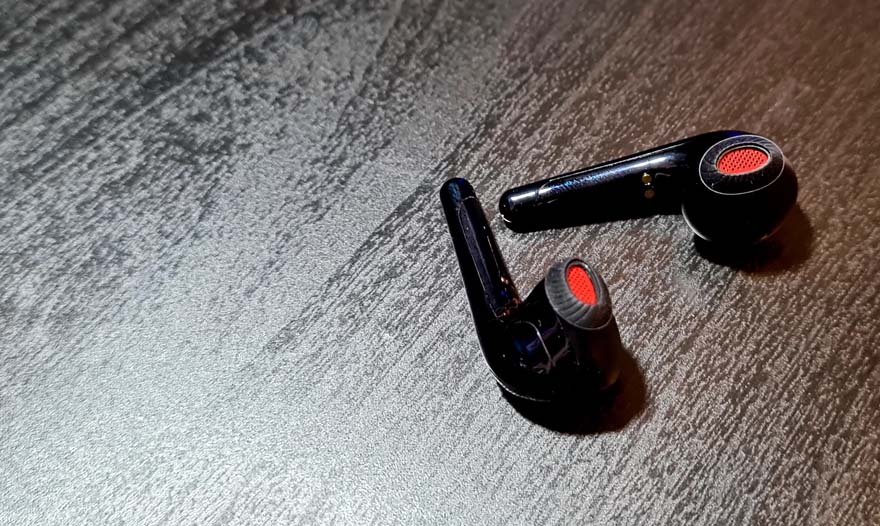 I don't think they're particularly attractive headphones, if I'm honest. However, all the bits that I don't like, such as the look of the rubber head, or the red details… you and nobody else will see it. These sit so far in your ear, most people may not even see you're wearing headphones.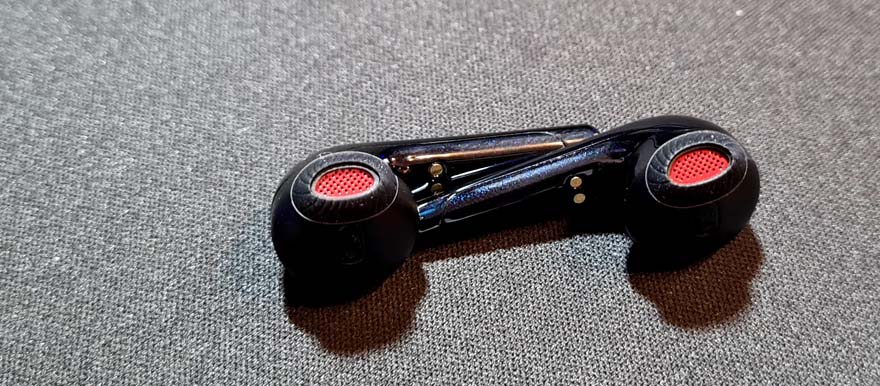 The bottom and top of each headphone have a small ANC microphone. This is mostly for the voice chat, allowing them to completely cut wind noise and ensure the person you're calling can hear you loud and clear. It works great too, and I've not had any issues using voice commands on Google Assistant while I'm out for a walk either.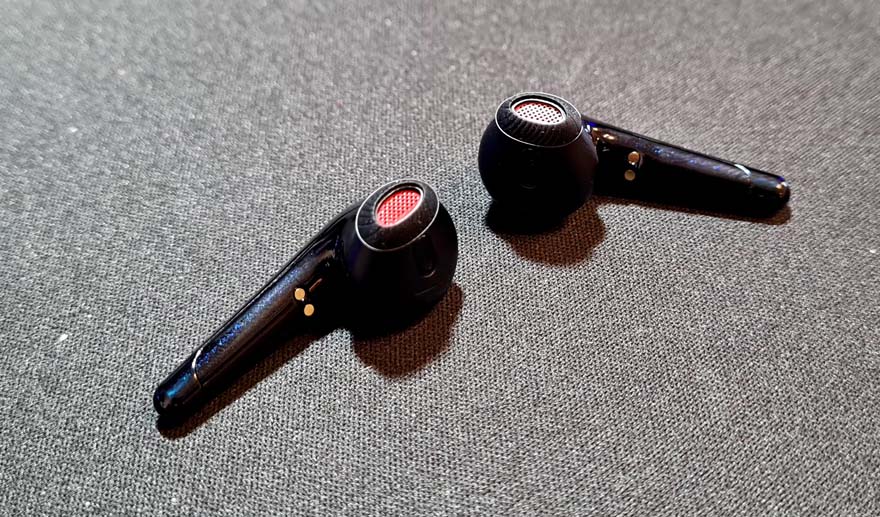 However, they also have an infrared sensor built into them. While it's not going to help you track down a Yautja, it will automatically play/pause your music when you take the headphones out of your ears; a vital tool for those trying to listen to music but also being asked many questions by their children (I know this one all too well today).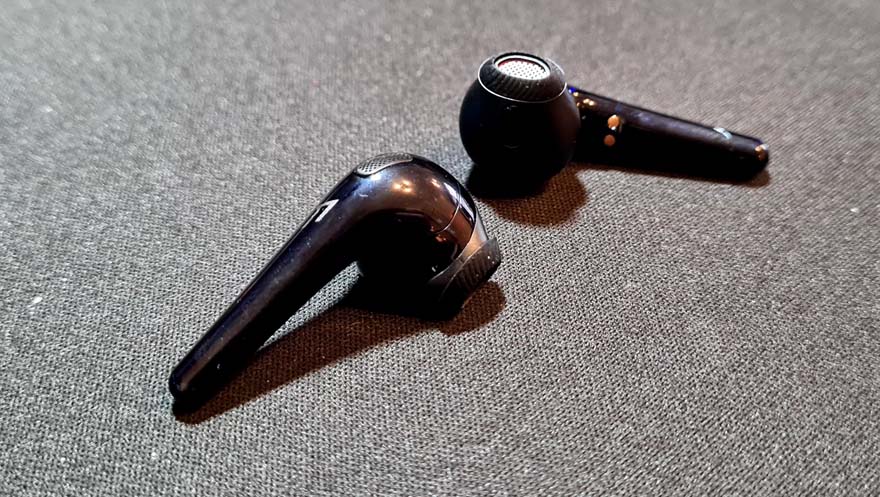 1MORE always deliver when it comes to audio performance, and I'm glad to say the ComfoBuds are no exception. The drivers are plenty powerful, and maximum volume didn't feel like it would blow my eardrums, but I didn't feel myself wanting for more either. Cranking out some Xoth or Jeremy Soule both sounded tremendous, with thumping drums and chugging guitars from Xoth getting my toe-tapping, right through to the soft ambient Njól making my frosty morning walk more magical.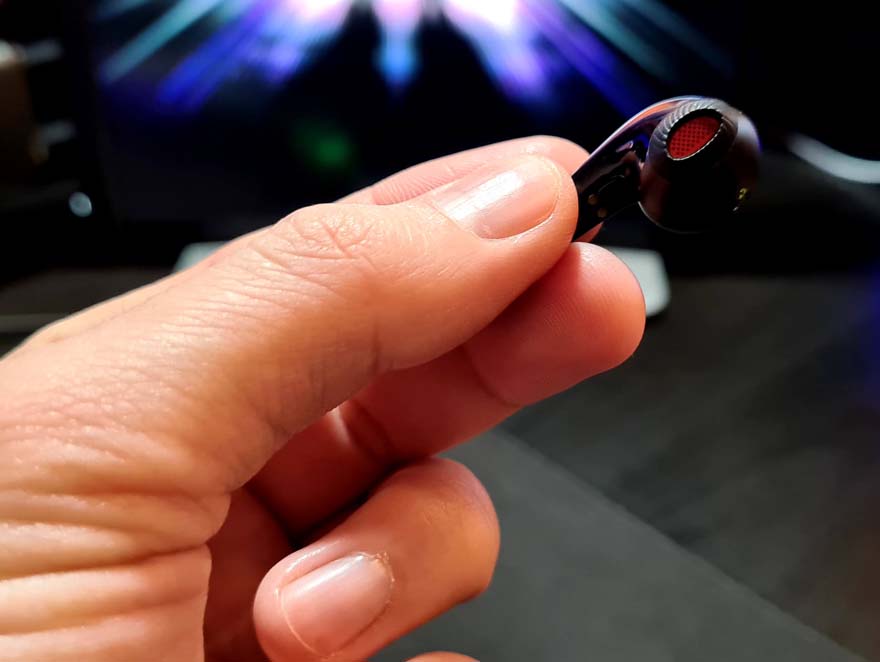 A little EQ goes a long way too; I found boosting the bass worked well. You can push the EQ pretty hard actually, but the stock sound is so good, I doubt many will feel the need to. I watch a few episodes of The Grand Tour with Dolby Atmos Headphone enabled on my Samsung S20+, and it sounded great, I really can't complain. Plus, I actually got closer to the 4 hours battery life than I expected, so well done 1MORE!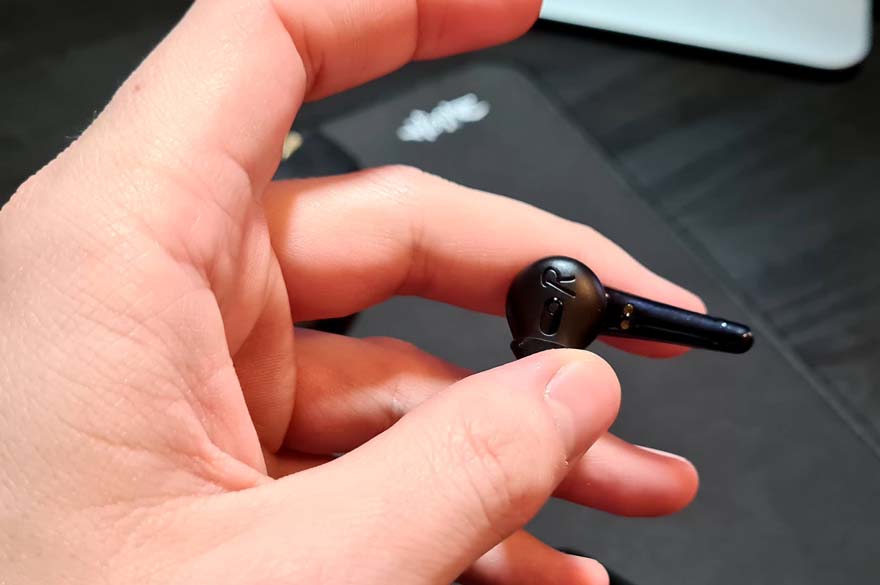 Pop them back in the charger and you'll be back up to full in around half an hour. You can charge one at a time, and even after a few minutes, you'll have enough battery life to make a few calls or finish your episode.