1MORE Stylish Dual-Dynamic In-Ear Wireless Headphones Review
---
---
---
Peter Donnell / 4 years ago
A Closer Look and Performance
---
The headphones themselves look pretty familiar, using the same neckband and short cable design we've seen from other 1MORE in-ear models. It's a very effective design, allowing for lighter and more powerful drivers, will also having a comfortable spot to mount the battery, wireless tech, controls, etc. I love that they've colour matched the whole thing as well, we have a slightly pink looking platinum gold model. The neckband, metal-work, rubber fittings, are all tinted to match, and they look fantastic for it too.
Curvy Design
While audio performance is still a focus for 1MORE, the Stylish are as the name suggests, also focused on style. That's not to say previous headphones from them weren't though, far from it. The Stylish are much softer looking though, with bell-shaped driver housing finished with the soft metal look that looks absolutely stunning… stylish, if you will.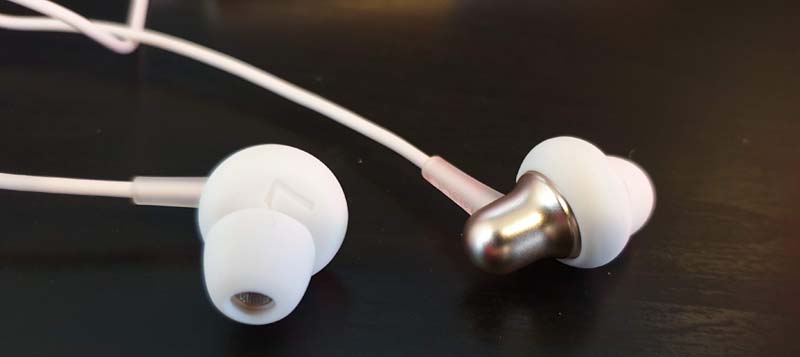 The channel which the earbud is mounted on is angled down from the driver housing by 45-degree. This means it fits snugly in your ear, and passively locks its self in place too. One thing I do love is that the part of the driver housing that presses against your ear, is also coated in a soft rubber. Overall, it just makes the whole setup even more comfortable and luxurious.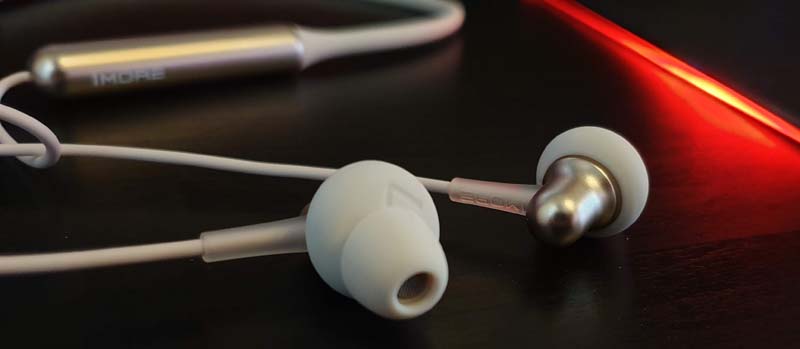 Dual-Drivers
The drivers themselves are quite lightweight, but they still pack a decent level of hardware too. The use a dual-driver design, with a Titanium Diaphragm, Dual Layered Daikoku Copper Coil, and a Quad Layered Daikoku Copper Coil and Graphene + PET Diaphragm. The first deals with the higher frequencies, while the second set deal with the mid to low end of the spectrum. The end result should be a more balanced and accurate sound. Sure, not as high-end as the flagship headphones from 1MORE, which cost another £100 for a reason. However, for headphones in this price range, they're punching well above their weight for build quality. I mean, someone buying "stylish" headphones isn't likely going to say "ah yes, they use a co-axial, concentric and anti-tropic layout for better sound wave propagation consistency" but they will say "they look pretty and the sound great." So let's not get too technical, oh wait…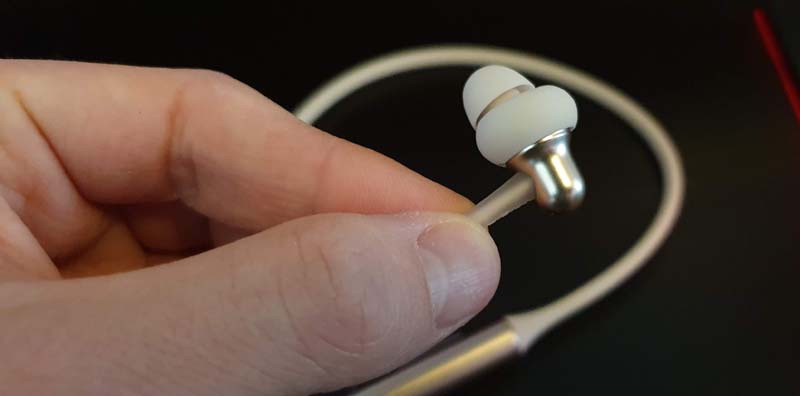 Powerful and Clear Sound
Fortunately, they really do sound great though. The drivers may not be massive, but they pack plenty of punch. Blasting through everything from EDM to prog rock, I found them to be very capable. I personally use the 1More Triple-Driver BT in-ears, and they're on another level. The Stylish don't sound as good, I'll admit. However, at about 1/4 of the cost, they're still bloody good headphones. They're certainly a big step up from most wireless earphones at this price range, and knock the pants off of the headphones that came with my Samsung S9+. They really perform strongly for acoustic and softer music, but still, they have a good bass response for the heavy stuff too. Furthermore, their microphone and clear drivers make them a joy to use for voice chat. If you like to listen to music and use them for calls, you'll find a lot to love about the Stylish.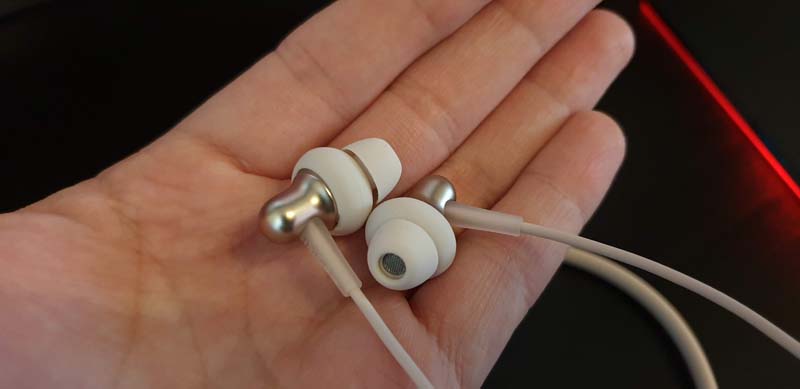 Neckband
The neckband design is superb too. It's certainly a bit lighter than their other models though, which isn't actually a bad thing. They hang around your neck without issue and feel very comfortable. Plus, the silky rubber coating on them means they don't snag up on your clothing or your hair.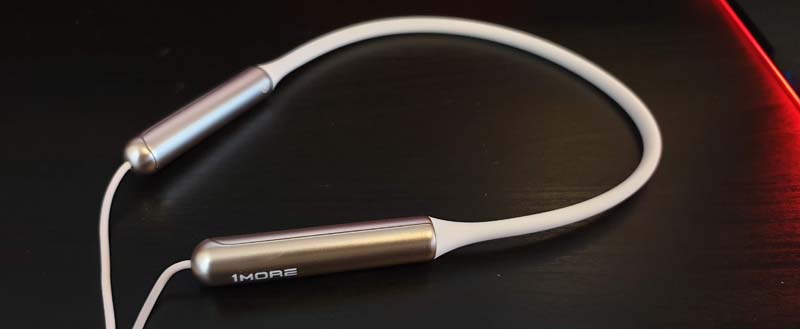 Built-in Controls
There's some built-in control too, with a single power/pair button at the front, and a three-way toggle behind that. You can do quite a bit with just these buttons though. You can answer, hang up, decline, play, pause, skip and previous using one, two, or three presses, or by holding the button to control different aspects.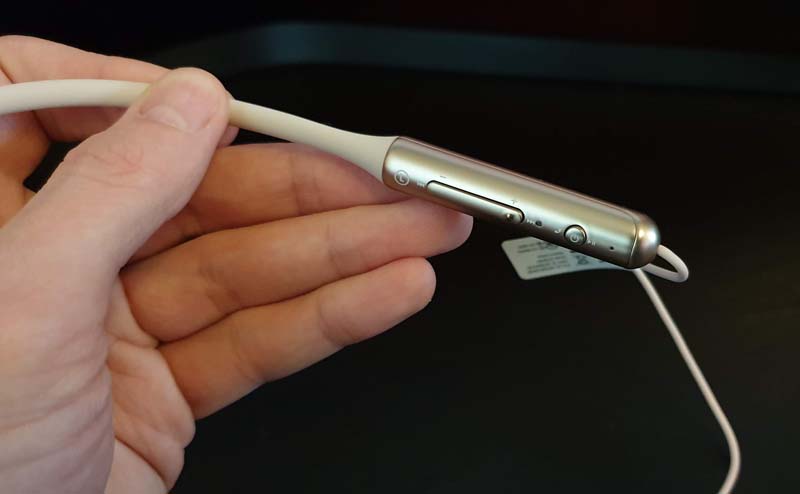 Balanced Design
There are no controls on the other side, however, I'm guessing one side has the wireless tech, one has the battery tech, as they're very nicely balanced. Of course, one counterbalances the other, keeping them hanging nicely around the neckband.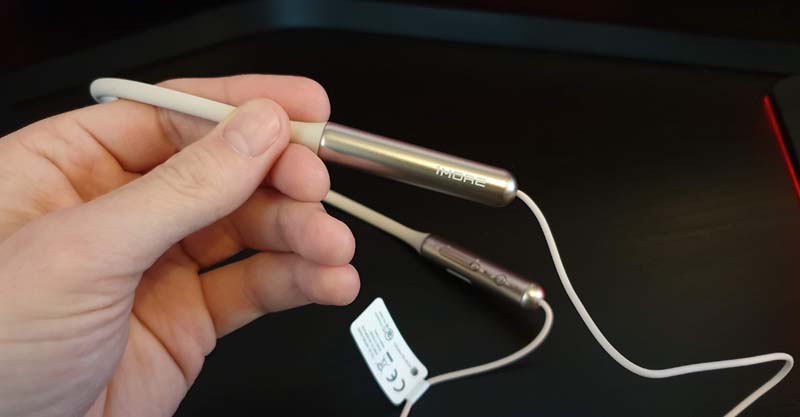 The whole thing is very comfortable and designed as such. The neckband is super soft, and you can compress it, bend it, flex it, bop it, till your heart is content.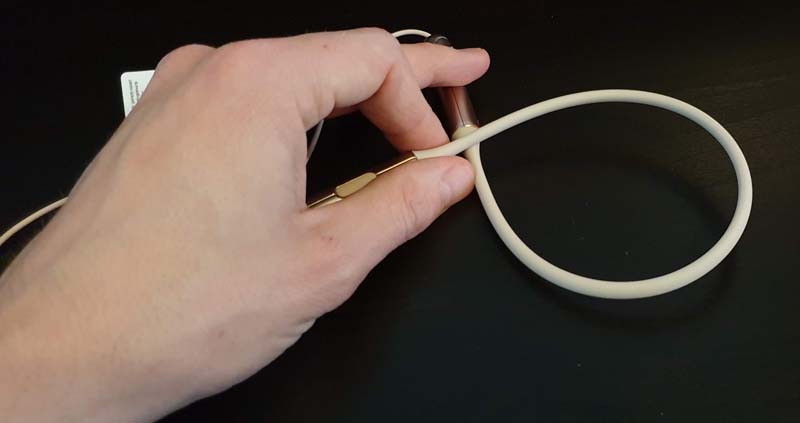 Ergonomics
When not in use, the headphones can be worn around your neck, and they only have short wires, so they don't hang too low either.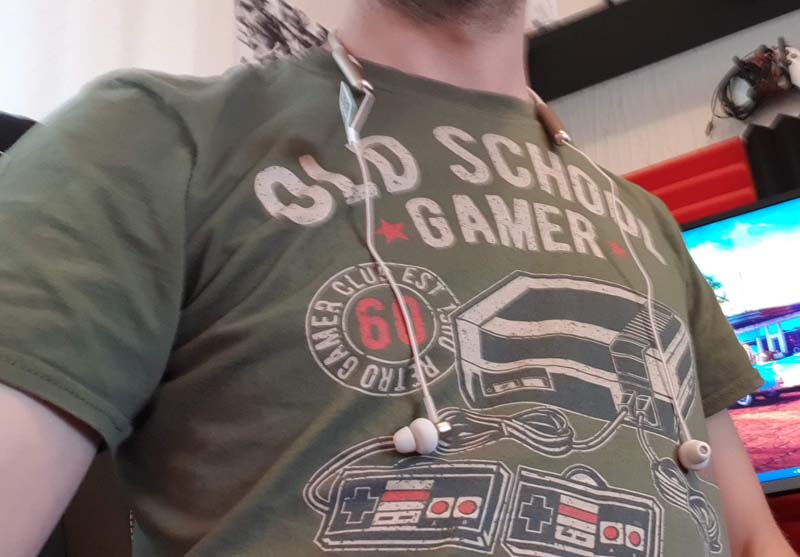 The short wire also is just long enough that the neckband doesn't tug on the cable to the drivers. Overall, that means you can run around (literally) and not have them pull out of your ears. They're very sturdy, they're very comfortable, oh and they're stylish. Plus, that soft gold and slightly pink colour really brings out my eyes, right?