1More Triple Driver On-Ear Hi-Res Headphones Review
---
---
---
Peter Donnell / 3 years ago
---
1MORE
The premium headphone market is an interesting one. You can pick up some decent brand name headphones for around £100, in fact, it's pretty darn hard these days to find a bad pair. Sure, there are your lifestyle brands like Beats, which are fashion first, sound quality second. However, with brands like 1MORE, it's sound quality as an absolute first. At around £200, the Triple Driver Over-Ear Headphones are pretty expensive. However, in the world of premium audio, £200 is barely getting started.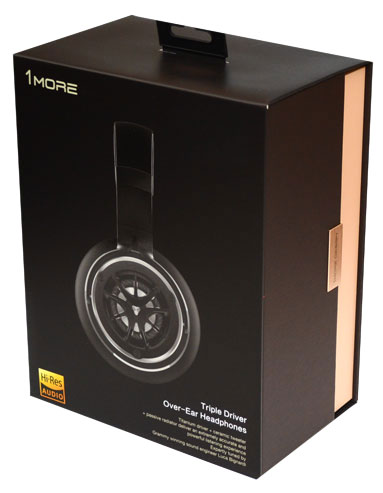 We reviewed their in-ear Quad Driver headphones not so long ago; the world's first THX-certified in-ear headphones. That's a pretty groundbreaking achievement for in-ear headphones, and they sounded out of this world! Now if that's what they can do with in-ear, I'm dying to hear what they can do with a triple-driver over-ear set of Hi-Res headphones.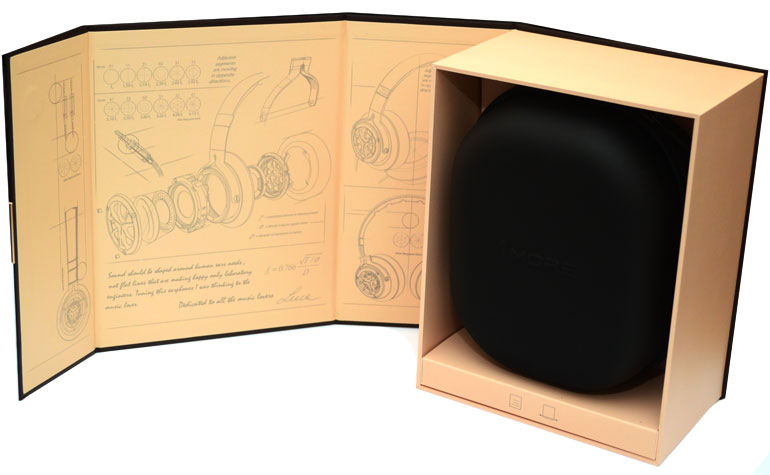 Features
STUNNING STUDIO QUALITY SOUND WITH THREE DRIVERS– 40 mm graphene dynamic driver + ceramic tweeter + bass reflector deliver a hyper-realistic detailed sound stage with silky highs, precise mids, and deep bass.
STATE-OF-THE-ART DURABLE ALUMINUM ALLOY DESIGN– Anodized aluminium alloy earcups for lasting durabilty and fingerprint resistance.
LUXURIOUS COMFORT– Adjustable stainless steel leather cushioned headband with rotating leather cushioned ear cups ensure a comfortable fit that perfectly conforms to your head and ears.
PERFECT FOR TRAVEL- Closed back noise isolating ear cups naturally quiet your surroundings while keeping sound from escaping. Collapsible design conveniently fits into included deluxe compact travelling case.
TUNED TO PERFECTION- Expertly tuned by Grammy-winning sound engineer Luca Bignardi for a fully balanced and precise soundstage.
AUDIOPHILE-GRADE DETACHABLE CABLE– Oxygen-free copper wire with Kevlar® core and elegant braided sheath deliver meticulous sound, durability, and freedom from tangles.
What 1MORE Had to Say
"Almost all over-ear headphones make one driver do all the work, causing distortion and loss of detail. Just like a hi-fi sound system we loaded these headphones with a highly efficient ceramic tweeter capable of faster response time for exquisite detail and shimmer, a bass reflector used in boutique speakers for extended bass and depth, and a audiophile-grade graphene driver to deliver full range definition. Close your eyes and you're standing in front of a stage." – 1MORE
Specifications
Type: Over-Ear Headphone
Name: 1MORE Triple Driver Over-Ear Headphones
Color: Titanium
Weight: 293 g
Wire: Oxygen-free Copper
Cable Length: 1.35 m
Plug Type: 3.5 mm Gold Plated
Speaker Impedance: 32 Ω
Sensitivity: 104 dB
Frequency Response Range: 20-40,000 Hz
Maximum Power: 50 mW
Implementation of Standards: Q / WMSX 003-2016
For in-depth specifications, please visit the official 1MORE product page here.
What's in the Box?
Want to keep your expensive headphones free from damage? Not a problem, as they come bundled with this lovely hard case to keep them safe!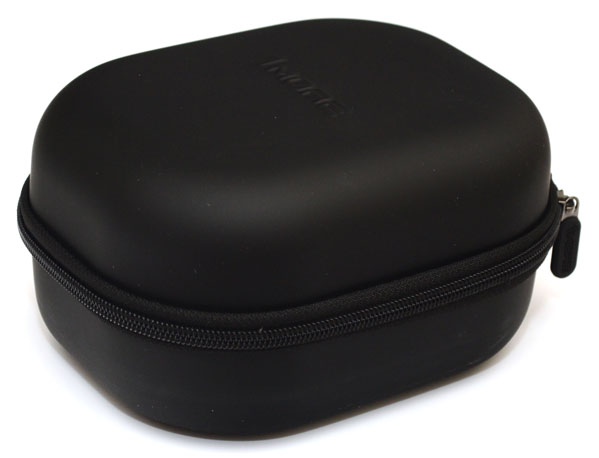 The headphones feature a folding design, allowing them to easily snug away in the case. Of course, there's a little pouch for your cables and adaptors too.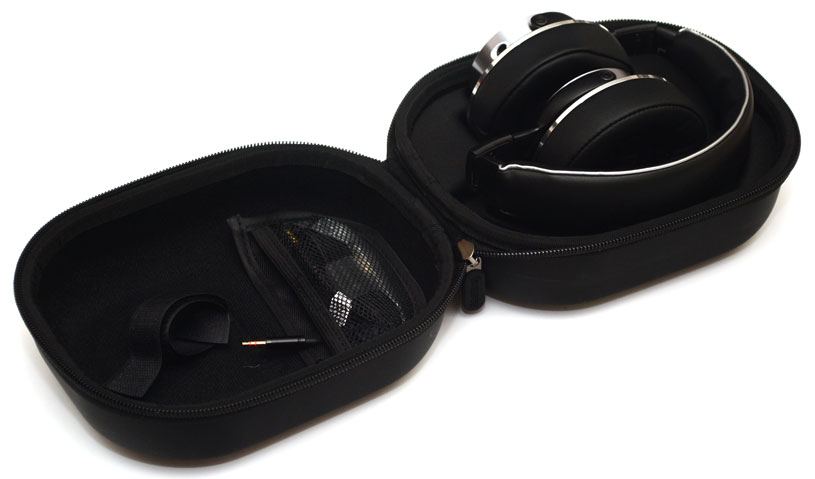 If that's too much for you, you'll also find a soft case. It's not going to protect them from knocks and bumps, but it'll keep dust and scratches away.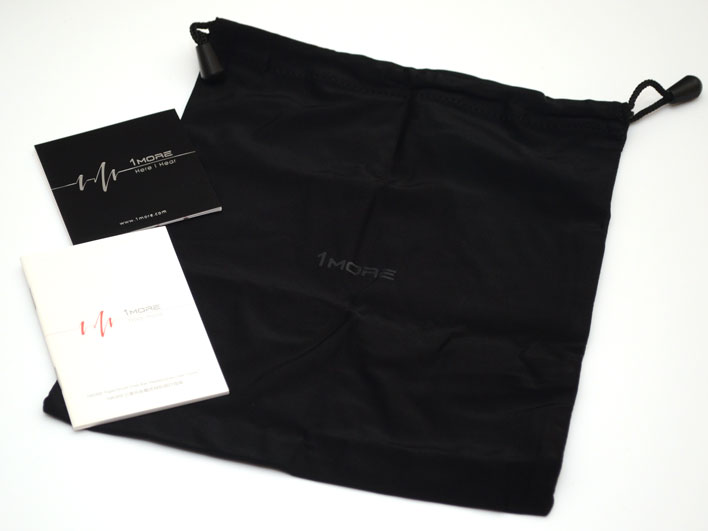 Finally, you'll find a very nice quality cable and headphone adaptor. All the connectors are gold-plated, and the cable is made from oxygen-free copper wire with a durable Kevlar core.