20% of All Websites in the UK Are Blocked
---
---
---
Peter Donnell / 9 years ago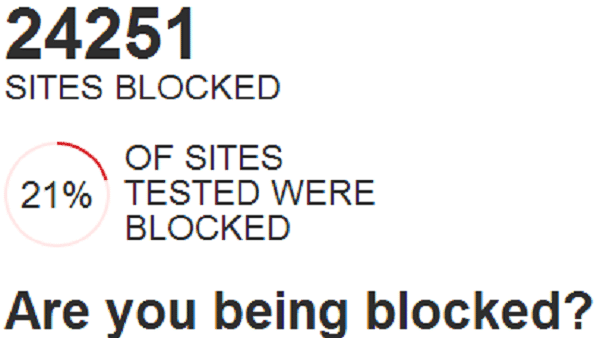 A report by the Open Rights Group has shown that UK Internet Service Providers now block around one-fifth of all websites. This is a recent move by the government and the ISP's to help protect young adults from mature content and personally I'm amazed that the number of blocked websites is as high as it is, although it's not exactly unknown that a lot of the website is adult material.
The scheme isn't perfect though, plenty of websites have had to apply to have their block removed after being wrongly flagged by the automated systems which handle it. An educational post-pregnancy website, a Porsche brokerage and consulting firm and more are just some of the perfectly innocent sites that were hit.
Each ISP isn't forced to ban sites, but PM David Cameron has encouraged ISPs to take steps to protect a younger audience. The block usually only applies to new customers and can be opted out of, but many people may not even realise that they're running their internet on a managed service like this. You can of course check which ISPs block which sites, fortunately we keep the offensive content to a minimum, so you can see that eTeknix is green accross the board with UK ISPs, but you can check other sites yourself here.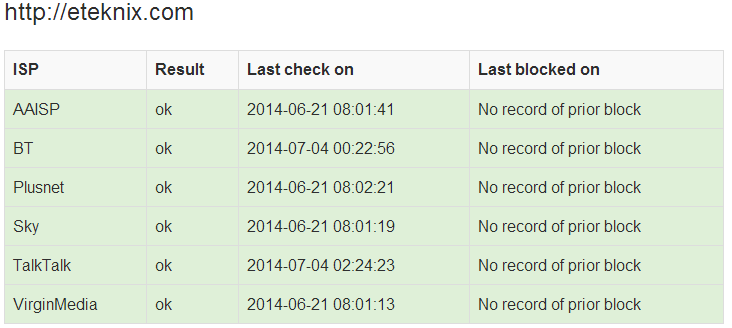 "Through the Blocked project, we wanted to find out about the impact of Web filters," said Jim Killock, Executive Director of Open Rights Group. "Already, our reports are showing that almost 1 in 5 websites tested are blocked and that the problem of overblocking seems much bigger than we thought."
It is an interesting development and I understand why ISPs may be taking these steps, but on the other hand I also feel like the job of filtering what sites are allowed or not allowed should be in the hands of the end user, not the companies we pay for the connection.
Thank you VentureBeat for providing us with this information.