$2,000 Will Buy You A Replica Iron Man Mark III Suit… Awesome!
---
---
---
Peter Donnell / 9 years ago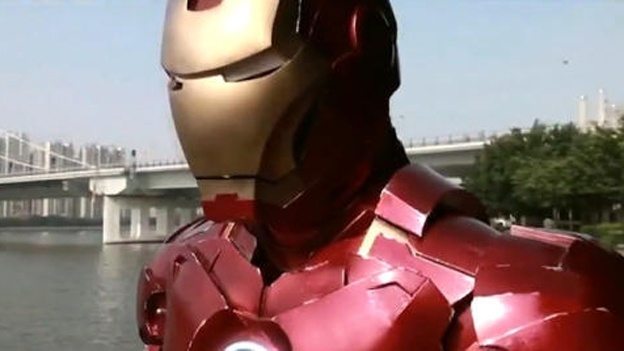 Fancy kicking it up a notch at your next fancy dress party? A company in China is offering custom full-body Iron Man costumes, complete with glowing lights. The aptly named Iron Man Factory is charging $2,000 for the suits, sure that's a lot of money, but this isn't your usual fancy dress attire, it's freaking Iron Man!
It will take around eight months for your order to be complete and shipped as each one is built to order, there is a faster option is that you can order a 3D printed version, however that will set you back an insane $35,000 and let's be honest, that's freaking stupid.
The suits are made using injection moulded pieces that use reinforced polymer, and come fitted with a sensor on the side of the helmet that will allow you to open it up Iron Man style. Finally, the internal lights in the hands are powered by batteries and will offer up the glowing features that are a trademark of the suit. The suit is only suitable to be made for people between 5ft 6inch and 6ft 1inch (164cm to 185cm).
The suit isn't even licensed from Marvel, but the company has made a statement on legality: "We will only charge your credit card when your order is shipped and we will still ship out all orders no matter what."
So, who's going to put in a pre-order?
Thank you T3 for providing us with this information.
Image courtesy of T3.