2014 Range Of Lepa Products At CeBIT 2014
---
---
---
Peter Donnell / 9 years ago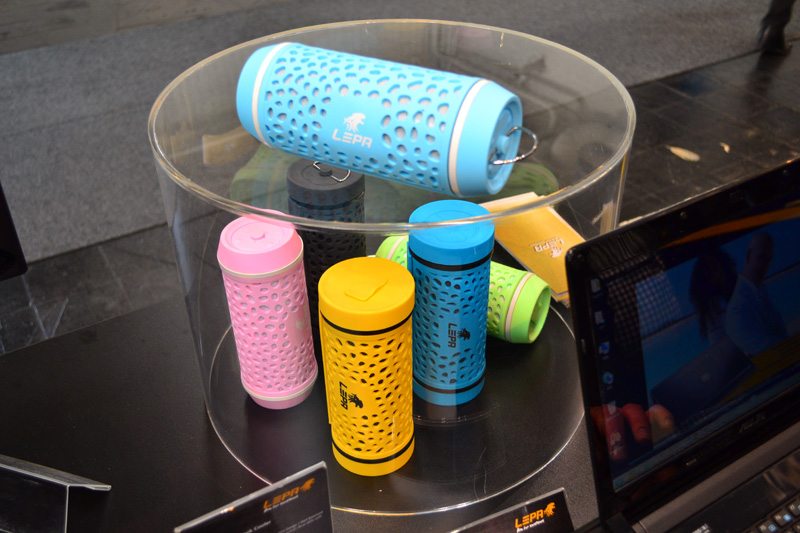 Lepa are a component manufacturer that fly under the Enermax banner, and while their products are often similar to Enermax, it is because they share many of the same design team and researchers between the two brands. Lepa has generally been targeted at different markets than Enermax, but now that the brand has built up a solid reputation of their own, we are starting to see more and more of them in western markets.
Below we have their new range of budget friendly coolers, based around the Enermax ETS-T40 (our review) design they offer great cooling performance and funky colour choices that would suit almost any kind of system build.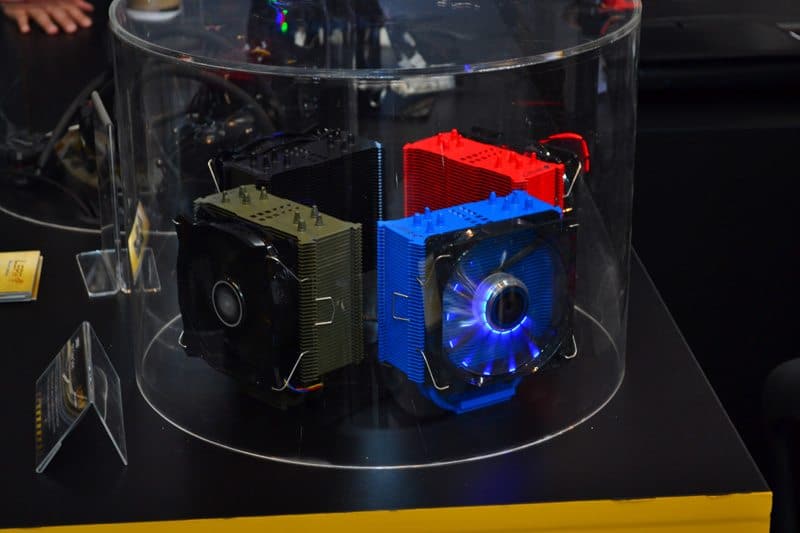 The new Lepa 120mm and 240mm coolers are again based around Enermax products, but feature high performance fans and a unique exterior pump design.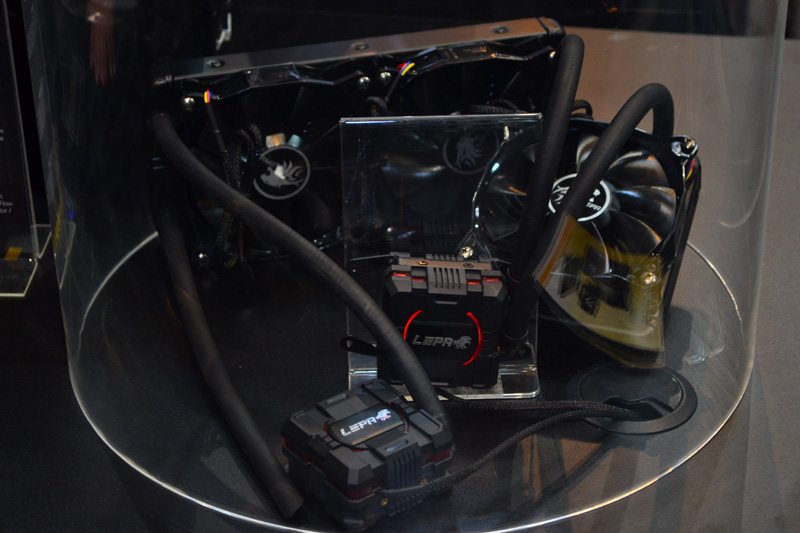 A wide range of new chassis products will be hitting the market this year, ranging from midi to full towers and we'll be getting these in for review in the coming weeks and months, so stay tuned for more information on these.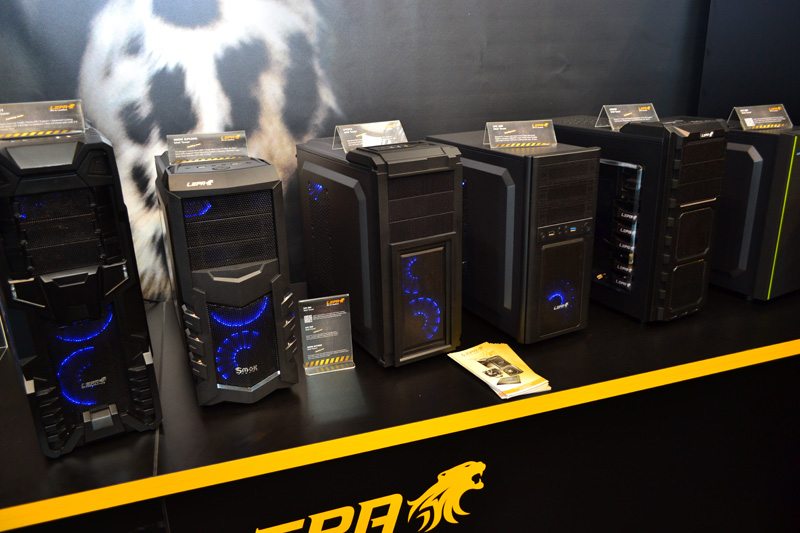 The PSU market get's their new MX range, offering up the MX Bronze, Gold and Platinum series with the none modular (white), semi-modular (red and black) and semi-modular G800M (black).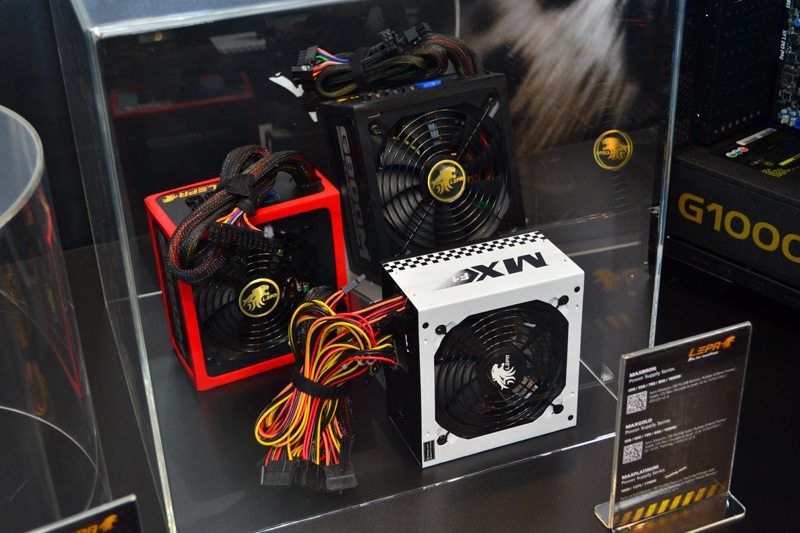 Their latest prototype was secured under a cover, but was their demonstration of their future PSU products and features a fully passive design for completely silent performance, perhaps we will see more details about this at Computex later this year.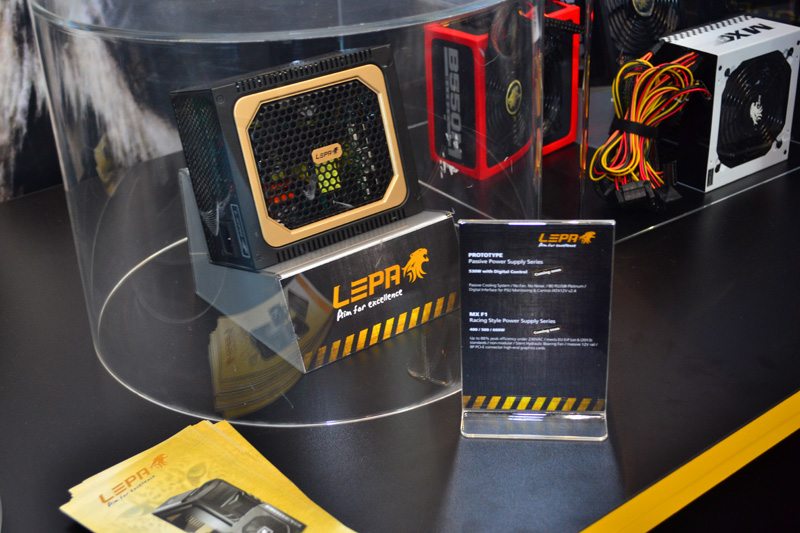 Boom! Saving the best for last. The P1700M is full modular and features a staggering 1700W of power at Platinum efficiency rating, if you're interested in building a monster of a BitCoin mining rig, then this GPU should be on your shopping list. Build quality is incredible and all the finest components money can by have been poured into it, we can't wait to get our hands on one and put it through its paces.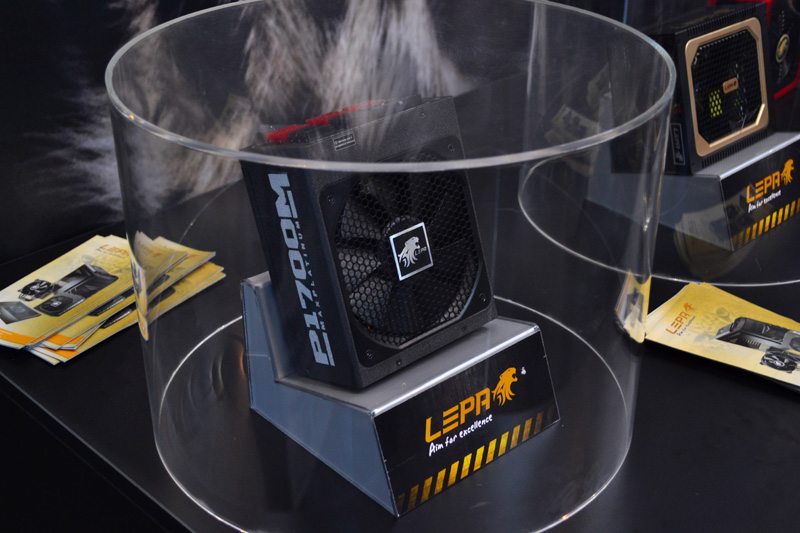 That's everything from the Lepa booth for today, but we'll be back later with even more coverage from this years CeBIT 2014 in Hanover.