20th Anniversary PS4 Bought for $130,000
---
---
---
Ryan Simmons / 8 years ago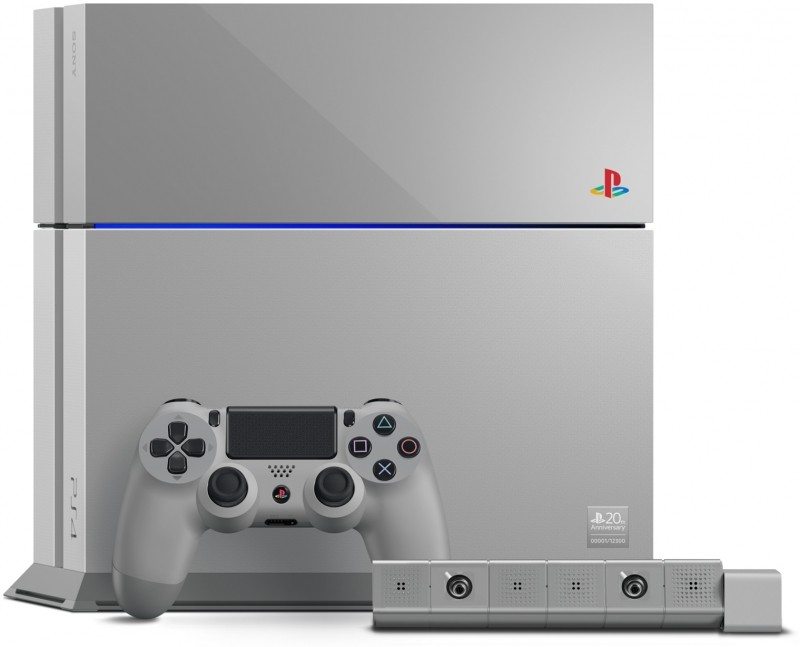 Thought those sales of 20th Anniversary PS4s couldn't get any crazier? Well they just have. It turns out that someone has bought one of the prestigious units in Japan for $130,000.
Thing is, this wasn't any regular 20th anniversary Ps4 – this was number 00001. Yes, the very first unit to roll of the production line. The sale was by Sony themselves via the popular Yahoo Auctions site in Japan, a website frequented by video game collectors all over the world.
The special PS4 was released by Sony to celebrate the 20th anniversary of the original PlayStation, a console which launched in 1994. The company held a host of special events to sell off the 12300 consoles that were made, including setting up a pop-up shop in London where they sold a limited number for just £19.94.
Apparently, there are still a few of the consoles to go around, so expect to see more events and auctions in the coming months.
Source: The Verge