24 Year Old Man Allegedly Scammed Apple out of $310k
---
---
---
Bohs Hansen / 9 years ago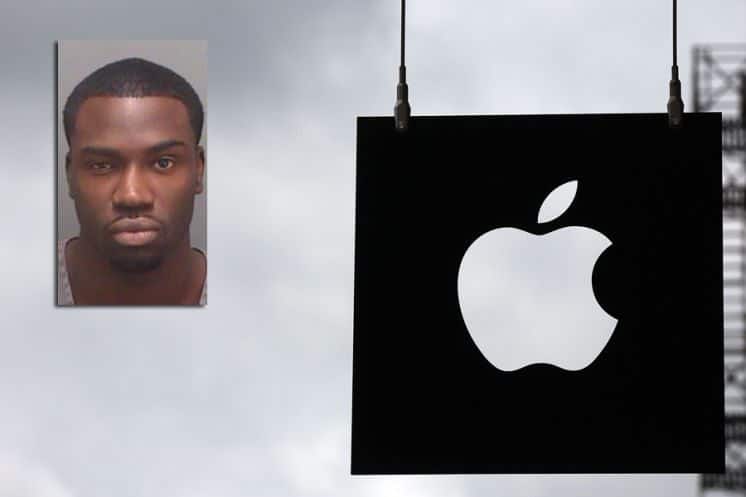 The 24-year-old Sharron Laverne Parrish Jr. of Tampa, scammed one of the biggest tech-companies in the world, not once but 42 times, totalling a massive $309,768, according to federal court records. A Secret Service criminal complaint charges Parrish with wire fraud, alleging that he tricked Apple clerks in 16 states into accepting meaningless override codes. He is accused of hitting the Brandon store twice, along with stores in Orlando, Wellington and Boca Raton.
If a credit or debit card gets declined and the customer protests that funds should be available, a call to the card issuer can override the permission. But Parrish didn't call his bank to get the code, he just pretended to and gave the clerks a fake one.
"It does not actually matter what code the merchant types into the terminal," the U.S. Attorney's Office in New Jersey stated publicly in February after a similar case there. "Any combination of digits will override the denial." It just has to be the right amount of numbers. The New Jersey case led to a three-year prison sentence for Temeshia McDonald, 29, who defrauded Victoria's Secret, Banana Republic and other retailers out of $557,690. She was ordered to pay restitution.
Karisse Hendrick, program manager for the Americas at the Seattle-based Merchant Risk Council, said businesses have to weigh customer convenience against liability. And, typically, front line staff at brick-and-mortar stores are thinking more about pleasing customers than about fraud. But the store clerk should be the one who places a call for authorization, she said.
Merchants can wind up liable for charges if they override a denial. That was the case with Parrish's transaction at the Apple store in Brandon on Jan. 18, 2013, according to the court record. "Because Apple employees overrode the initial declination against the instructions of Chase Bank, Apple, not the financial institution, suffered the loss as a result of this fraudulent transaction," agent Halliwell wrote.
Parrish was also accused of trying to defraud a car rental company and a hotel in Seattle. But much of his activity took place at Apple stores.
Thank you Tampa Bay Times for providing us with this information
Image courtesy of Tampa Bay Times