2K Games Announces Evolve Open Beta Exclusive to Xbox One Next Month
---
---
---
Henry Reeve / 8 years ago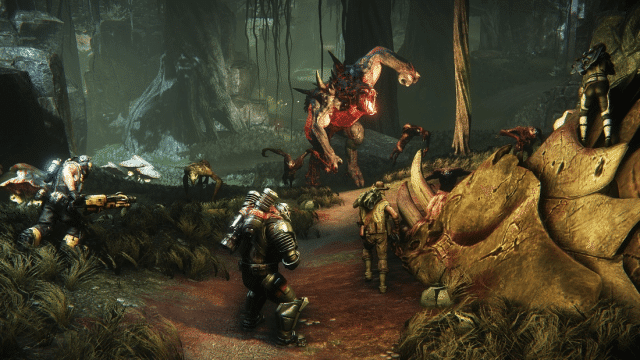 Evolve has been quite the experience for gamers, with 2K Games now announcing that it will be hitting the Microsoft Xbox One next month, exclusive to Microsoft's now current generation console.
The company has announced that Evolve will be open up to anyone who has an Xbox Live Gold account, with the open beta taking place between January 15-19, 2015. The new open beta will include new playable characters, monsters, and maps that were shown off in 4 hunters versus 1 monster Hunt mode. Starting on January 17, there will be a new "Evacuation" campaign mode that will mix gameplay types over a five-round series.
Any and all progress over the four-day open beta of Evolve on the Xbox One will carry over to the full release, which is expected on February 10. It was originally due in October, but was pushed back after hitting the "Big Alpha" period on the PS4, PC and Xbox One.
Source: Ars Technica.