3-D Printed Casts Set to Speed Up Bone Recovery After Break or Fracture
---
---
---
Chris Hadley / 9 years ago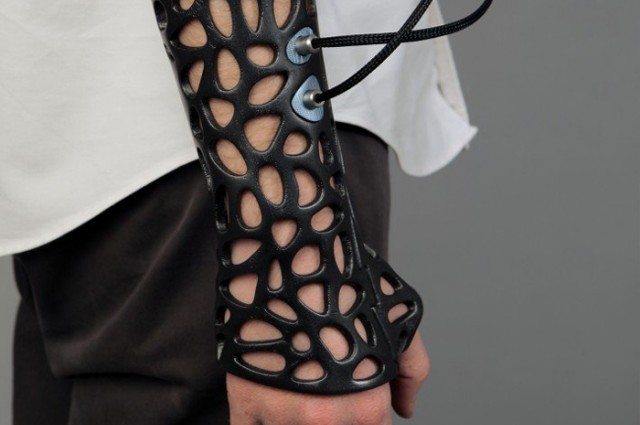 Since its early days 3D printing has come one heck of a long way, both in terms of its physical abilities, but also the cost of manufacturing along with the cost of purchasing the required hardware. Some examples of where 3D printing has made huge breakthroughs includes NASA utilising it on the space station to print out spare components, manufacturers using it to print bespoke products and in the latest twist we are now seeing it put into the medical environment.
Although it's still in the prototype stage at this moment in time, the 3D printed cast – which is printed in the exact dimensions of the person needing to where it – has an open frame build, offering better air circulation around the skin and also includes ultrasound emitters to produce low intensity ultrasound pulses known as LIPUS to speed the bone regrowth.
Like many things in their prototype stages the LIPUS technology has seen a mixed bag of results with some seeing more benefit than other and in some cases the benefit was so small it was hard to justify the additional cost of going down this path. That said though, the 3D printed cast has proved to be very popular, with a more fashionable design, lighter build and as the cost of producing 3D printed items comes down, the cost of producing these one-off casts will become more cost-effective.
Until clinical studies have shown that the use of LIPUS is continually more beneficial than using a traditional plaster cast, we will have to sit in expectation. Either way, with this technology not really possible with traditional casts, as soon as we see LIPUS spread out into the wide world we'll see the sci-fi looking casts become a reality.
Source: IFLS