3 Scuba Divers Arrested For Cutting The Underwater Internet Cables In Alexandria, Egypt
---
---
---
Roshan Ashraf Shaikh / 10 years ago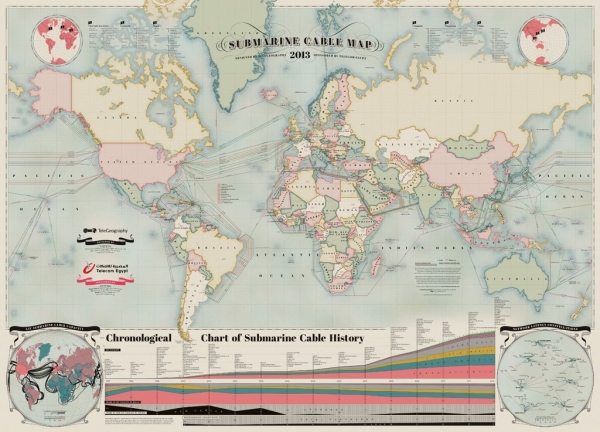 Recently 3 scuba divers who were found trying to disconnect the SEA-ME-WE- 4 set of underwater internet cable that belongs to a telecom service provider in Egypt that feeds the connection to the region, were arrested by the Egypt Coast Guard.
According to Military spokesperson Ahmed Mohammed Ali, the 3 scuba drivers were trying to sabotage the underwater internet cable located roughly 820 yards from Alexandria, they had been somewhat successful to do damage as the internet speed reported by the region's end users decreased tremendously. The underwater line use submarine cables which are nothing more than 3 inches thick, containing optic fiber cables which can transfer data up to 10Tb/s, so long as you don't cut them to pieces.
While it isn't clear yet if it was sabotage related, there was also another case where cable operator "Seacom" reported that many lines between Africa, few countries in Asia, Europe and Middle East were affected, therefore creating problems as it affected more than 75% traffic between the Middle East, Europe and Unites States. Seacom did say that they were able to restore the services, but after few hours they have reported that another connected had been cut off. Investigation is currently going on as the motive of the men is not clear, so is the extent of the damage being done so far.
It is also reported that the internet connection cable damage disrupted the internet links to India as reported by Indian based ISP VSNL . The Internet Service provider's association of India also said that India lost up to 50-to-60% bandwidth. The ministry said that it will take several days to return to full capacity.
Source: Techspot