Reddit User Creates 3D-Printed 12VHPWR Cable Protector for the Nvidia 4090!
---
---
---
Mike Sanders / 5 months ago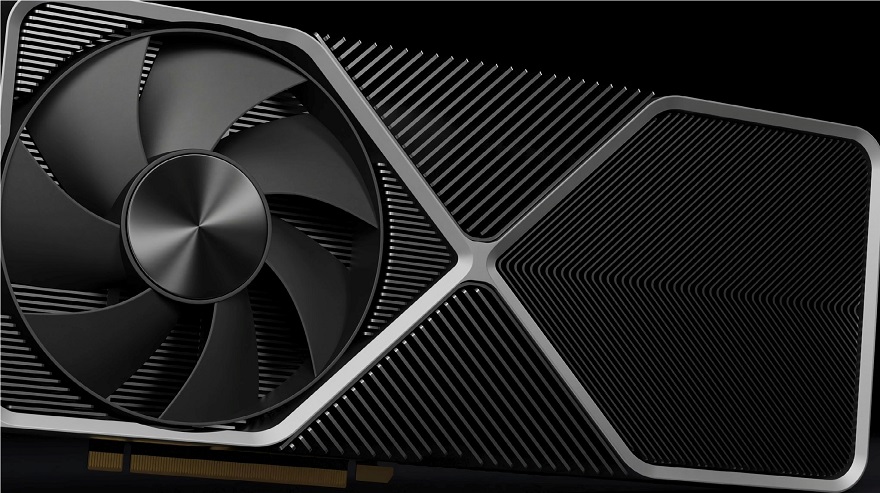 Although I daresay more than a few of you are aware of this matter, there is currently quite a fair bit of concern (and in some places outright controversy) over the 12VHPWR cable adaptor which is supplied with the Nvidia GeForce RTX 4090 graphics card. It has now, in fact, grown to such proportions that it is now being dubbed the 'Cablegate' incident. – For those of you not in the loop, however, the matter can be summed up quite succinctly.
A growing number of 4090 owners have said (along with pictures in many cases) that the adaptor was getting so hot that it actually started melting. A matter so concerning that even Nvidia themselves are formally investigating it as I write.
Scary stuff for sure! But with no formal advice currently being issued from Nvidia, presuming you own a 4090, you might be worried about what you can do to try and avoid it. – Well, following a post by Reddit user 'u/mikejc', they might just have a pretty solid solution. Namely, a 3D-printed 12VHPWR cable protector!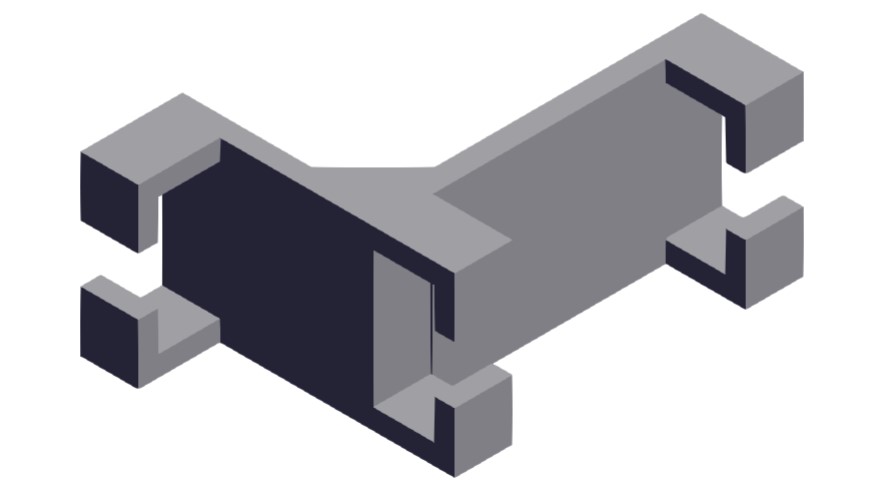 Reddit User Creates 12VHPWR Cable Protector – Nvidia 4090
The biggest concern for 4090 owners right now is that while Nvidia hasn't (yet) either confirmed or denied that an issue exists with the 12VHPWR adaptor, the images which are getting posted online are clearly quite terrifying! – You don't, after all, want a GPU you just spent the best part of £2,000 on literally melting in your system.
As often is the case though, where the mainstream technology industry fails us, the community is here to fill the void!
So, what exactly does this cable bend protector do? Well, one of the most consistent theories on why the 12VHPWR adaptor melts is because of it being installed and specifically bent at extreme angles where it attaches to the GPU power port. The 12VHPWR cable should, at least in theory, offer circa 2-3 inches of straight clearance as it exits the graphics card to prevent any chance of 'thermal variance'.
With this in mind, therefore, this protector looks to ensure and guarantee that a good level of 'straight' clearance is offered out of the GPU port, and more so, that the angle at which it turns down into the case isn't overly or unnecessarily terse. – It's a very basic piece of kit for sure, but one that, in theory, could solve the problem entirely!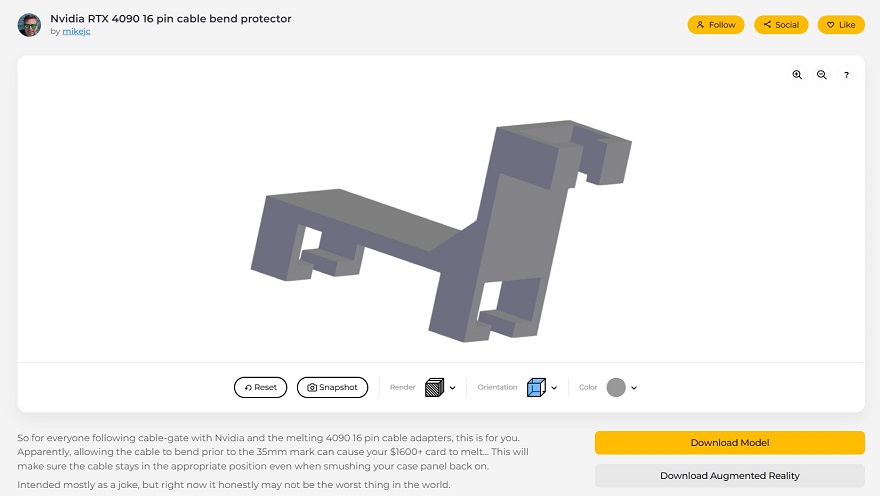 Where Can I Check It Out?
Presuming you have access to a 3D printer, then the good news is that 'u/mikejc' has made the data publically available for users to download, create, and use themselves. – Now we should, of course, note that despite this seemingly solving all the potential issues with the 12VHPWR adaptor, Nvidia is still investigating the reports and hasn't yet formally responded to the matter.
In other words, while we suspect that this adaptor does seem to get everything right based on all current theories, reports, and evidence, don't necessarily expect this to be a guaranteed solution, and, basically, whether you choose to use this or not, you do so at your own risk (so you can't sue us either way!). – The overall unofficial consumer advice at the moment remains the same in making sure the 12VHPWR adaptor has as much straight clearance as it leaves the GPU as possible, and more so, that the user doesn't apply any notably tight bends in it.
With that being said though if you'd like the 3D print data to try this potential solution out, click on the link here!
What do you think? Do you think this might ultimately end up being what Nvidia recommends? – Let us know in the comments!