3D Printed Whiteboard Clock Writes Out Current Time
---
---
---
Ashley Allen / 8 years ago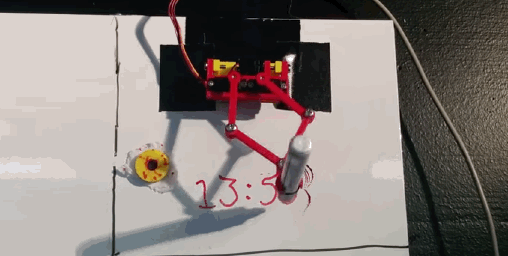 21-year-old software engineer Maurice Bos has built a mechanical clock that writes the current time on a whiteboard every minute, each time erasing the previous time.
Bos, who works for Google in Zürich, built the clock using a 3D printed arm to grasp a whiteboard pen. The pen, receiving instructions from a tiny microcontroller, is responsible for both writing the current time each minute and erasing the previous one, with the help of a detachable wiping attachment that fits over the nib.
https://www.youtube.com/watch?feature=player_embedded&v=4QgeQAiSmM8
Bos has posted a detailed summary of how his whiteboard clock works here.
Source: The Next Web