3rd Expansion Part 3 Released For Continent Of The Ninth Seal
---
---
---
Peter Donnell / 9 years ago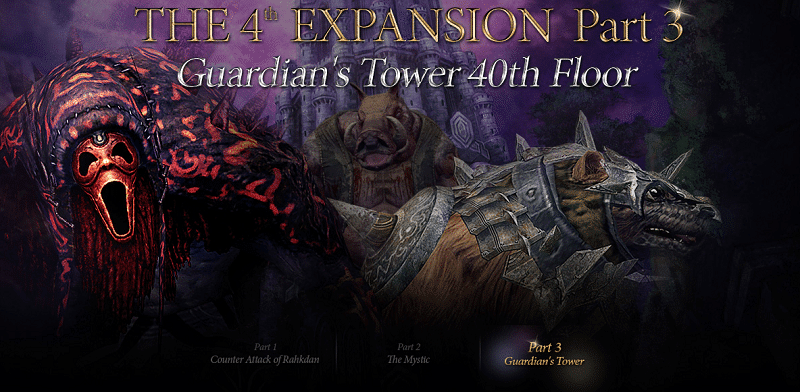 Webzen have just announced their fourth expansion for the dungeon-based MMORPG, Continent of the Ninth Seal (C9), Rakhdan's Counterattack. Starting January 15, 2014 (Global Server Time), the Guardian's Tower will increase 20 levels up to the 40th floor. Players will have a chance to battle new monsters who are invading the newly-updated floors within the Guardian's Tower in Raebin , the Sixth Continent of Glenheim.
Among the new monsters appearing on 20th to 40th floor of the Guardian's Tower will be the boss monsters originating from the First to Fifth Continents, such as Ixion from the Fourth Continent, Orc Kayl from the Third Continent, and more. Moreover, there will be new quests available for each newly added floor.
"The evil Nefer and his army have invaded the Guardian's Tower in Raebin to find Tertis' Heart, a special power protected by the water dragon, Artesia. To save Glenheim from destruction, C9 players must battle their way through each level of the tower, while fighting off Nefer's powerful forces." Said Webzen in a recent press release
Also, Last month saw C9 release a new character, the Mystic – wielding a deadly hammer and powerful magical attacks. The Mystic also possesses a Gust Wind attack, which allows her to swing her hammer violently at her opponents, while remaining completely still. Most of the character's offensive attacks are airborne, which allows players to focus on skill combination, instead of worrying about which enemies to target.
The mixture of FPS style controls, and an ever growing level of content make this one of the hottest MMORPGS out there at the moment, the ones that will really stand the test of time are defined by how proactive the development team are at keeping the game up to date and fresh and C9 is certainly making a good effort.
Thank you C9 for providing us with this information.