5 Things We're Looking Forward to in ESO for 2022
---
---
---
Peter Donnell / 2 months ago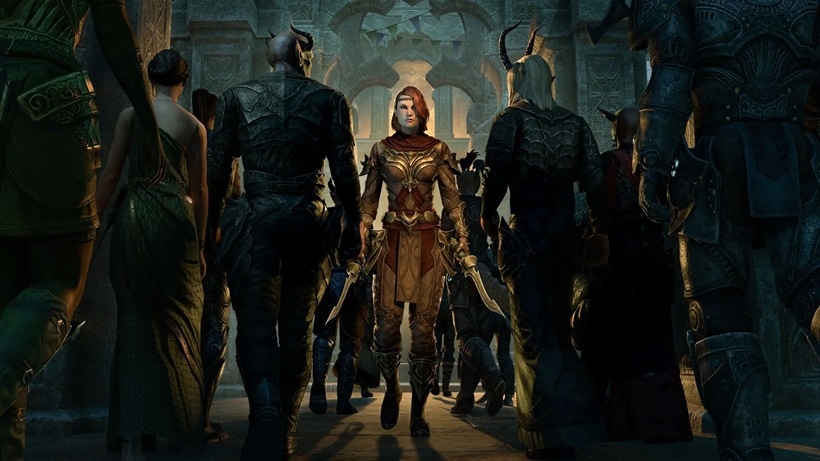 The Elder Scrolls Online is my go-to gaming hobby these days, and frankly, for many days before now… many years actually. The game is a far cry from the original release, and each update has brought some pretty significant updates and quality of life improvements, and the upcoming Update 33 is no exception. While the new update is set to launch alongside the Ascending Tide DLC, the first DLC in the year-long Legacy of the Bretons storyline and High-Isle zone, the update is for the base game, and benefits all players, not just those with the DLC or ESO Plus.
Account-wide Achievements
This is a big one for me, as I've got so many different characters in the game (12 of them, actually). I have my master crafter, but I can't call my other characters Master Crafter or any of the other titles I've unlocked on my alts, because they didn't earn it. However, with account-wide achievements coming on this update, things should be a little more harmonious. I've heard some complaints about this addition on reddit, but for me personally, I welcome it. The developers note that there will be a portion of in-game achievements that will remain tracked on a per-character basis. Now, I just wish this would also count towards Motif knowledge too.
Deconstruction Assistant
Update 33 also brings the Deconstruction Assistant, Giladil Ragpicker, and she'll be able to deconstruct items of you while you're adventuring. It doesn't sound like much but a few runs of a trial and doing pledges and you'll find your inventory filling up FAST! Being able to deconstruct unwanted gear into materials is a huge boost and a time saver, as hitting up all the crafting tables in Vvardenfell twice a night is time-consuming. No doubt this will be a premium Crown Store item, and I suspect the price will be 5000 crowns, but hey, it'll be worth it.
Multi-Rider Mounts
The Duo-Dynamo Dwarven Spide and the Grand Pillion Draft Horse are FINALLY coming to ESO. The two-player mount system was demonstrated over two years ago, but it ran into some issues. However, it looks like it's finally ready and soon you and a buddy will be able to ride together. I can see this being great for PVP, as my teammates can carry me on those extremely long rides while I nip for a pee. Furthermore, you can take your Companion with you on a single mount, which is neat. Now, if only we could also ride mounts in some of the larger player homes, that would be sweet.
The Legacy of the Bretons and High Isle
Update 33 is just the start of big things for ESO in 2022. There's the upcoming Prologue Quest – Ascending Doubt, and the new two-dungeon DLC, then we'll have the full High-Isle story zone in the mid-year, followed by another DLC in the Autumn. What's more, this is opening up new, as yet unexplored in the ESO universe land, The High Isle, giving us a fully-fledged story for the Bretons. Check out the reveal trailer below, it looks interesting, to say the least!
Tales of Tribute Card Game
That's right, a new way to play is coming to Tamriel. Tale of Tribute is a game you can play against friends, random people or even some NPCs. It's a classic deck-building game too, so you can unlock new cards throughout your adventures, they can drop from loot sources too. You can challenge players directly, use the matchmaking tool and more. While the game does have a ranking system, it's got a unique twist. So you build a sweet deck that could destroy anyone, but the opponent has a trash deck? Easy win, right? Wrong! Both your deck and their deck are shuffled together before play starts, making it completely fair and more skill-based. However playing can earn you all sorts of rewards; cosmetics, furnishing, gold, crafting mats, transmute stones and more.
More!
There's a LOT more coming, and this is just a small selection. However, you can expect new dungeon DLCs, new zones and main stories to explore, a new Trial, new events, mounts, motifs, gear, and the list goes on. One thing is for sure, I can't wait to get started!
The Elder Scrolls Online Update 33 lands on March 29th for Xbox and PlayStation consoles. PC, Mac, and Stadia will be updated on March 14th. While Update 33 is tied to the upcoming Ascending Tide DLC, you won't need to own the content pack to access the Update 33 features. You can see the full patch notes in the game's official forums.