65W Ugreen 4 Port GaN X Fast Charger QC4 3x USB Type C, 1x USB A
---
---
---
James Cusworth / 2 months ago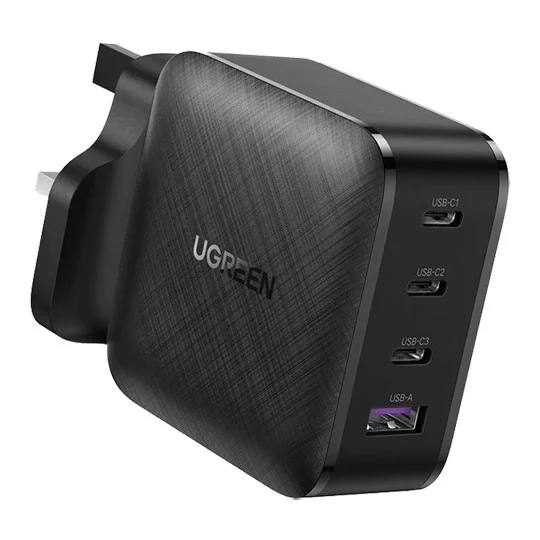 This GAN charger is able to charge almost every kind of digital devices, and supports nearly all the Fast Charging Protocols, (PD 3.0/2.0, QC 4.0/3.0/2.0, AFC, FCP, SCP, SFCP) makes sure your devices being charged with 3-times better efficiently. One charger for your work and casual life.
Equipped with 4 ports, the 65W GaN PD Fast Charger has ergonomic design and saves up 50% space for you. Only 165g, half the weight of a roll of toilet paper 3 USB-C & 1 USB Port
With the popularity, high frequency use, more and more devices come with Type-C charging, adhering of the design concept of All in One, we put 3 USB-C(Type-C) and USB-A ports in this little cube charger.
GaN (Gallium Nitride) is a third-generation new semiconductor material. It has the characteristics of high withstand voltage, high frequency, high efficiency and stable performance. The charger is small in size, light in weight, and higher in charging power conversion than ordinary chargers.
Was £49.99 Now £32.99

---
eTeknix use affiliate links, which means we may earn commission from our links.