8 Million Concurrent Users on STEAM During Summer Sale
---
---
---
Chris Smith / 9 years ago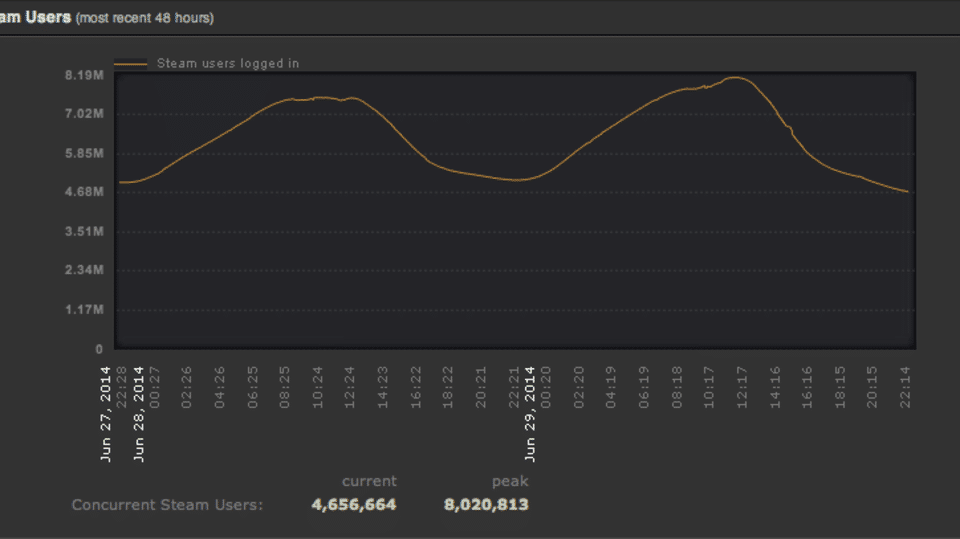 Recently STEAM has reached a new milestone, hitting over 8 million concurrent users during their Summer Sales. With the exact peak being 8.020,813, this was reached during their Summer Sale, Encore Day over the last weekend.
Last December was when STEAM broke the 7 million milestone with November 2012 marking their 6 million figure.
As a whole, STEAM has previously reported a rise to 75 million active users in January 2014 which was an increase from 65 million in October 2013. To put this growth into perspective, the 65 million user mark was reached by a 30% increase in only 12 months!
STEAM has firmly planted itself globally as an industry heavyweight, often being branded by it's fans with with memes based around it's sales, Gabe Newell, Half-Life 3 predictions and empty wallets. For those feeling the personal pain of an after-STEAM-Sale hangover, we'll leave you with this video to ease your pain with a slight chuckle. Unfortunately for those who own and operate 'conventional' PC game stores, STEAMs growth can only be seen as a thorn in your side.
[youtube]https://www.youtube.com/watch?v=yr2GdRBDOmU[/youtube]
Image courtesy of Polygon