8Pack Smashes 3DMark World Record With 4 MSI R9 290X Lightnings: 1300MHz Each!
---
---
---
Ryan Martin / 7 years ago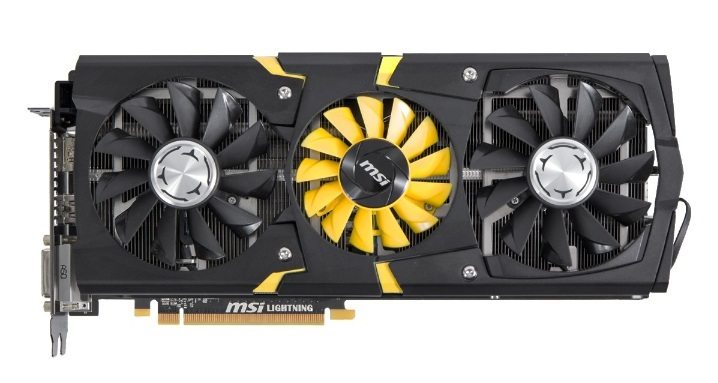 When it comes to overclocking there is no bigger name than the MSI Lightning series, time and time again it has proven itself the GPU series of choice for extreme overclockers to smash through world records and you guessed it, today it's happened again. The professional overclocker in this case is the very talented 8Pack of Overclockers UK, while the graphics card in question is MSI's mighty fine R9 290X Lightning – but not just one of them, a whopping four hit 8Pack's test bench. The world record is an impressive 35018 marks in 3DMark Fire Strike for four way R9 290X CrossFire X. That score was achieved with a healthy 1300MHz on the core and 1625 MHz on the memory with some custom EK water cooling and a load of extra fans to keep the monstrous VRM solution running cool and stable. I'm honestly quite impressed the cards only needed water cooling to reach such an impressive speed, maybe there is even more headroom to be tapped with the help of some LN2 in future!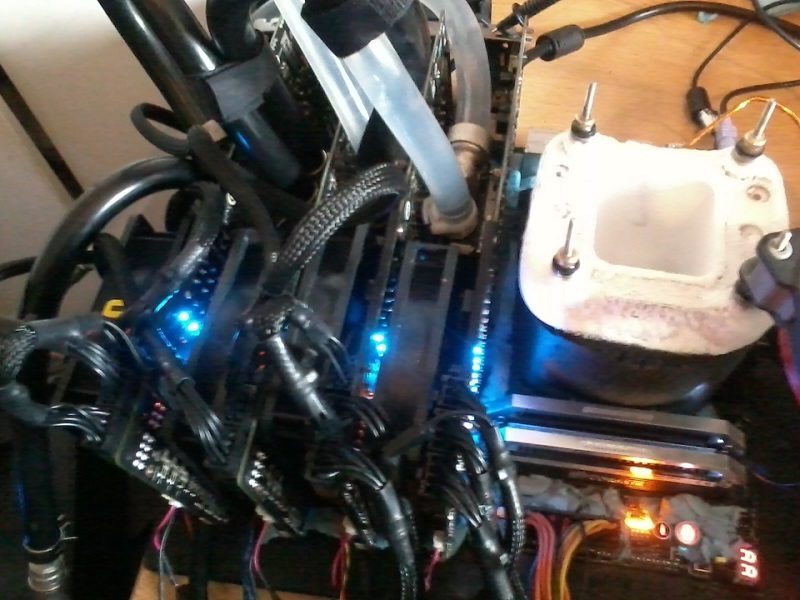 The rest of the system includes 16GB of Corsair Dominator Platinum running at 1338 MHz (2676MHz effective), an Intel Core i7 4930K running at a whopping 6.15GHz with LN2 cooling, an ASUS Rampage IV Extreme Black Edition and an Antec High Current Pro 1200W power supply.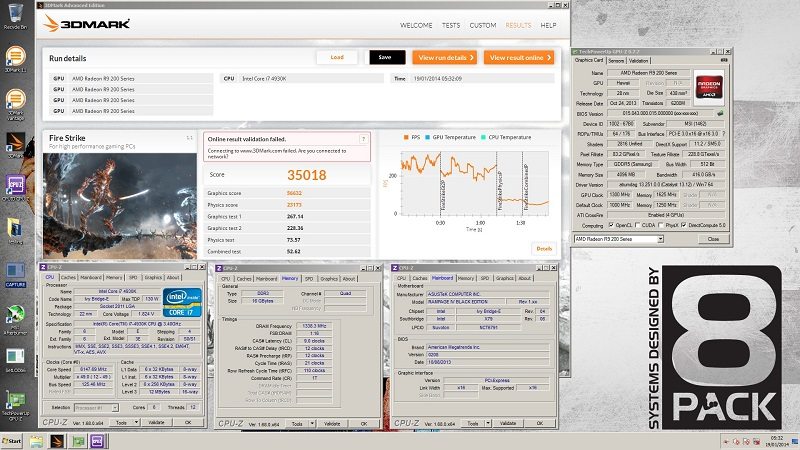 If you feel like having a crack at some world records yourself then you can buy the MSI R9 290X Lightning graphics card today for £529.99 at Overclockers UK, €589.00 at Caseking or $699.99 at Newegg.
Images courtesy of 8Pack (OCUK)