A Sword Made Entirely From Post-It Notes!?
---
---
---
Gareth Andrews / 7 years ago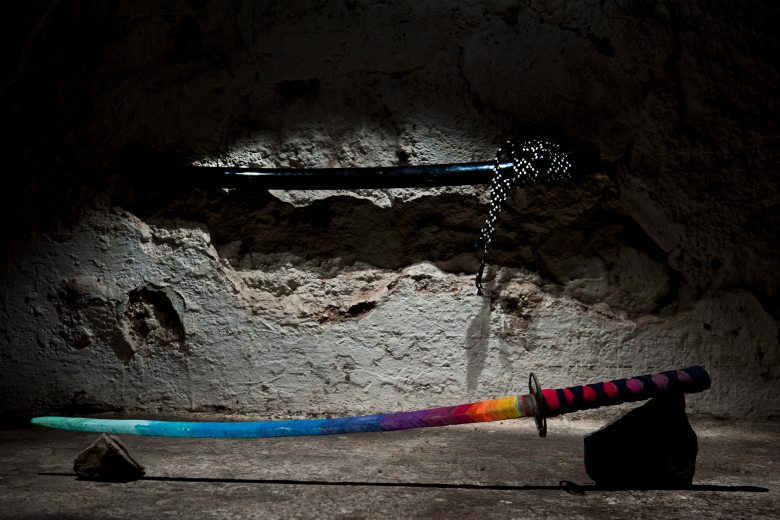 Epic weapons, we've all seen them. You've been in a video game or watching a movie and suddenly your mouth drops open as you see a weapon you just wish was real so that you could hold it in your hands (or maybe even stand on it). From the classic hum of a lightsaber to the jagged edges of a diamond pickaxe we've all wanted to see them. Some people forge swords of steel while others carve them from wood so that you can see the pickaxe fly like a boomerang. What you've probably never done is made a kickass sword from post-it notes.
Based in Rome, Italy, Marco Ercoli is an artist with a unique twist on his sculptures; all of his sculptures are made from post-it notes. The sword pictured above is made up of 4,000 post-it notes is a complete one to one scale with an actual Katana, albeit a little more colorful.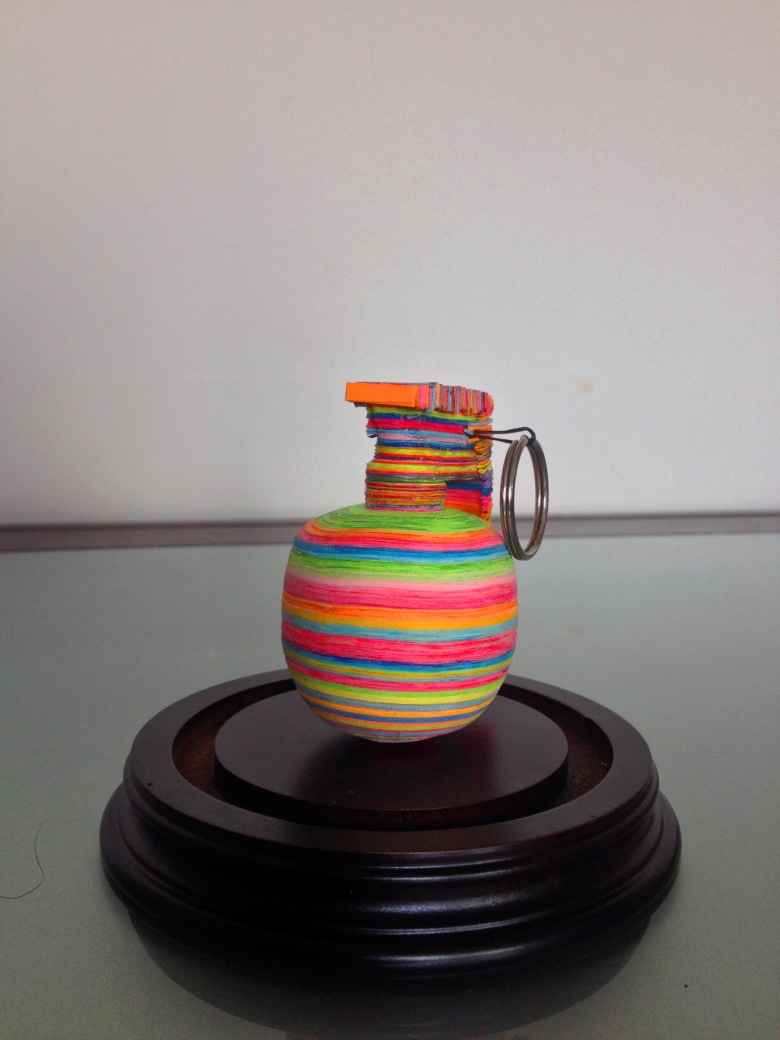 The hand grenade shown is made up from 1,000 post-it notes or the sculpture titled "I Love America" (the pistol shown below) made up from 3,000 post-it notes. If these weren't enough, why not try "The Sheep Stand Far From The Rainbow" (the absolutely amazing 1:1 replica of a car) with what I can only consider being countless post-it notes.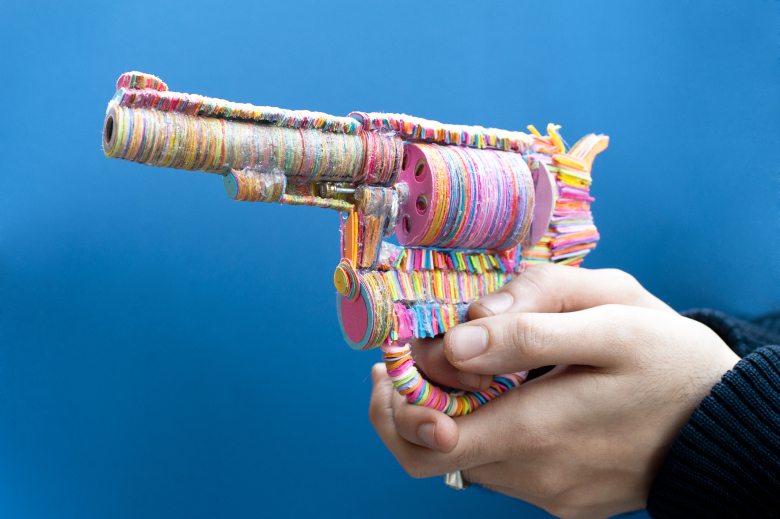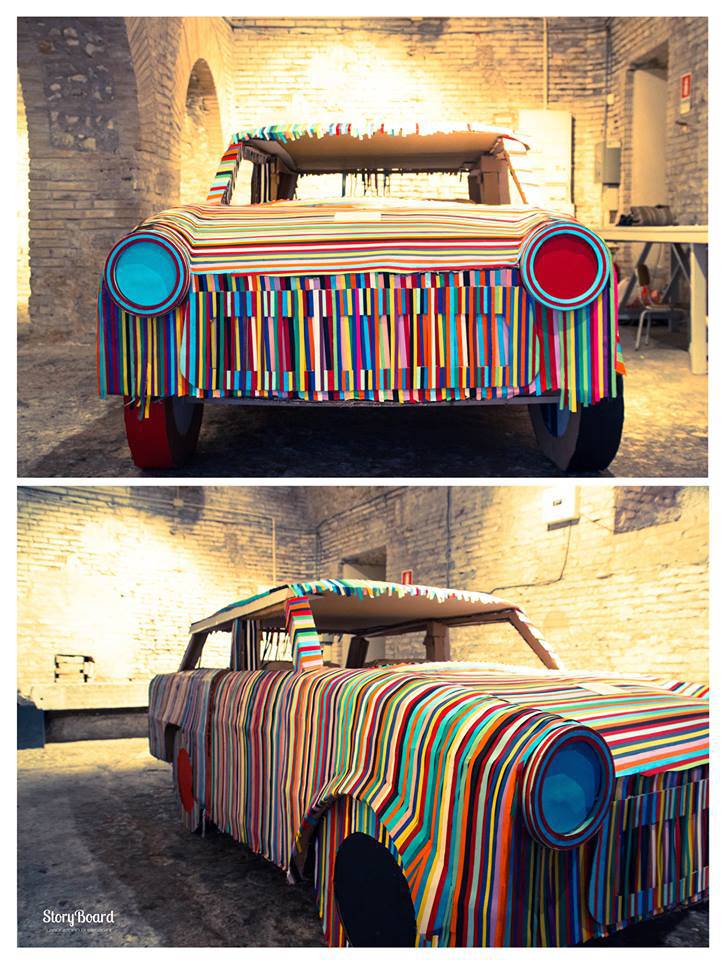 Time to waste some office supplies?