Ace of Spades PC Review
---
---
---
Peter Donnell / 8 years ago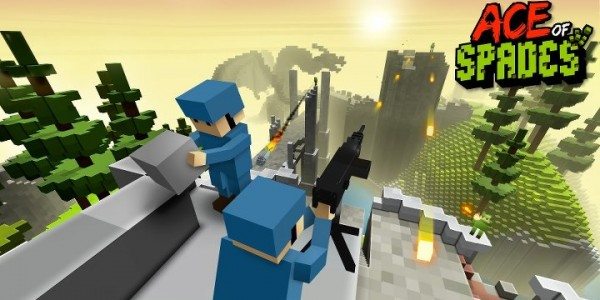 So we come to the end of another fun week here at eTeknix, Christmas is almost upon us and truth be told I kept playing Assassin's Creed 3 long after I finished reviewing it, so much so that I forgot to move onto another game for this week's review! Then this fun little number appeared in my email inbox with the offer of a free code for what I could only think looked like Minecraft with rocket launchers. I'll have a piece of that action I thought, so here I am.
Ace of Spades comes from the developers at Jagex who have set out to create one of the most unique shooters on the market to day, ironically by ripping off the concepts from other popular games (but I'll let them off this time haha). Now its blatantly obvious that this game focuses on the ideals of Minecraft, a game which in its self has been a global sensation, popular with millions and Notch has likely built him self a real house of gold blocks with a diamond pickaxe by now. The only problem with Minecraft as far as I am concerned is that I thought it was garbage, I just can't get into it. I see the potential, but I don't have the time, effort or creativity to be bothered. So I just go play some more Battlefield 3 instead.
So now someone has heeded to my needs and made a Minecraft game, where just about all the principles of digging and block placing remain, with the addition of heavy weapons, teams and a scoring system, but is it any good?
[youtube]http://youtu.be/RK5utVkjOi4[/youtube]