Acer Launches 32-Inch 4K ProDesigner BM320 Monitor
---
---
---
Ashley Allen / 4 years ago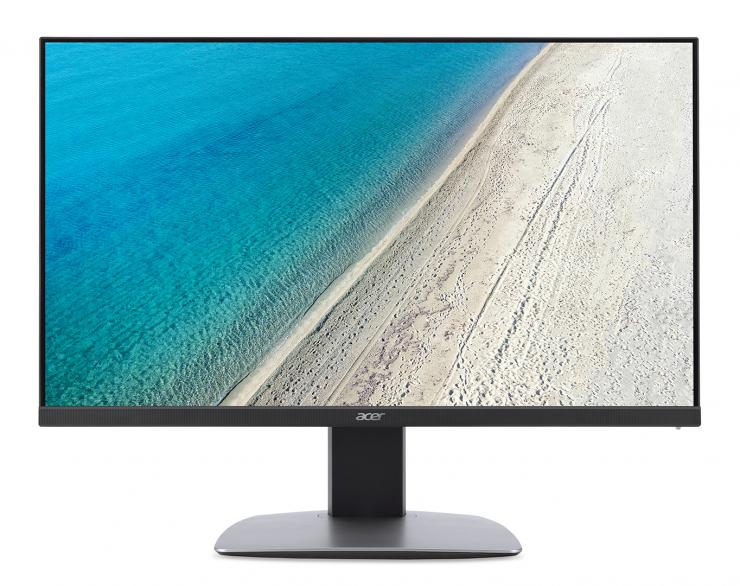 Acer has unveiled a new 32-inch, 4K monitor with "professional-grade colour" aimed at graphics professionals. With a 3,840×2,160 resolution, 60Hz refresh rate, the Acer ProDesigner BM320 delivers everything a visual artist or graphic designer could need. The monitor also features 10bit colour depth, 21:9 form factor, 178o viewing angle, and BlueLightShield to provide a comfortable viewing experience.
The display has a "zero frame" bezel, 90% coverage of the DCI-P3 colour space and error levels of less than 1dE – well below the accepted standard of 3dE for televisions, monitors, and projectors – which marks the BM320 out as an incredibly accurate and high-fidelity monitor. Users can operate the BM320 in 100% Adobe RGB, sRBG, or Rec.709.
Specifications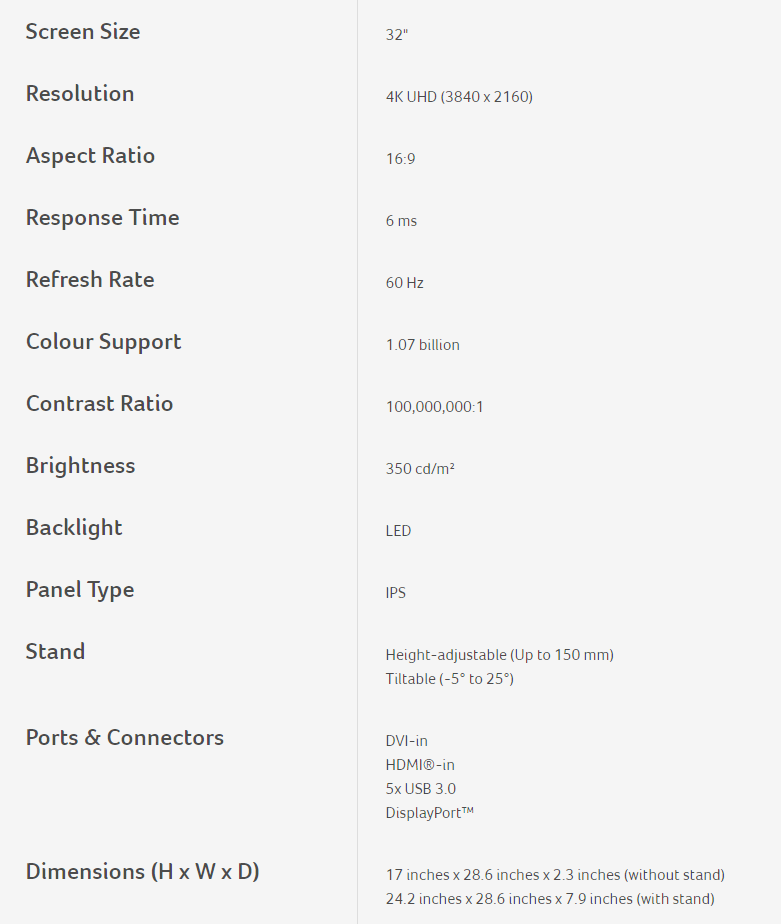 Acer Says
"Outfitted with the Acer ColorPlus technology suite, the Acer ProDesigner BM320 ensures consistent color output in addition to sharper and clearer visuals," Acer says. "These technologies include built-in 100 percent Adobe RGB and 100 percent sRGB coverage for storing, producing and presenting a wide and accurate range of hues required for color matching across applications and print output. Providing the ability to adjust hue and saturation, 6-axis color adjustment lets professionals obtain the exact shade they prefer. In addition, super sharpness technology optimizes the quality of even low resolution images by slightly enhancing the edges."

"Video editors and directors can work with confidence with 100 percent of Rec. 709 and 90 percent DCI-P3 color coverage, the standard format for HDTVs," the company explains. "It ensures that every hue is authentically represented, critical for video editors during post-production work and animators dealing with color-critical projects."

"With support for 10-bit color, the Acer ProDesigner BM320 provides significantly more color depth than conventional 8-bit monitors," according to Acer. "It's also factory pre-tuned and tested to ensure a Delta E<1 color accuracy with hues so precise, it's the smallest difference the eye can see. In addition, integrated uniformity compensation helps maintain color and brightness consistency across the screen."

"We're pleased to offer this cutting-edge monitor primed to meet the high demands of graphic designers, film and video producers, animators and others who require optimum color precision and image quality," Ronald Lau, Director of Stationary Computing for Acer, said.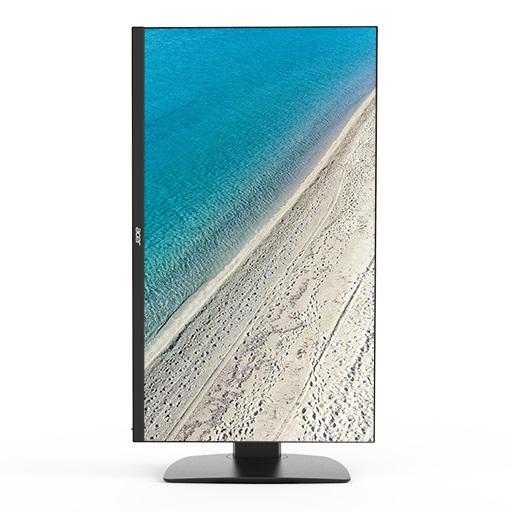 Priced $1,299/£899, the Acer ProDesigner BM320 is out now.