ACER Predator XB280HK Final Details and Dates Revealed
---
---
---
Bohs Hansen / 9 years ago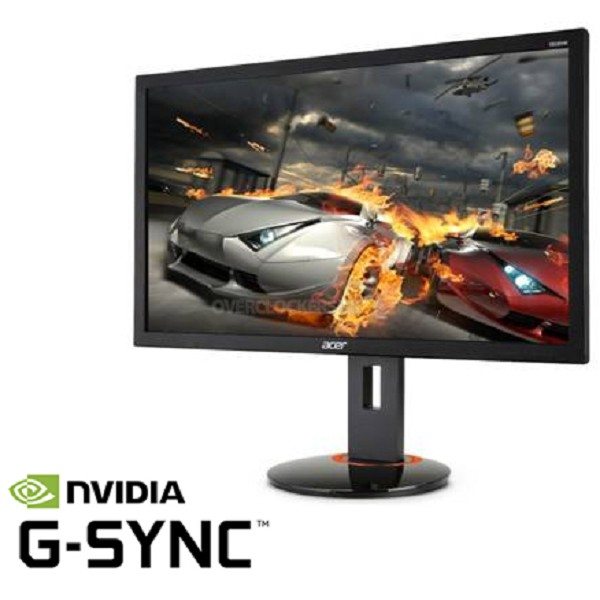 In a press release, Acer Announces Full Line of 4K2K and WQHD Resolution Monitors – Bigger screens, sharper images plus smart colour control and eye protection technologies to provide comfortable viewing. The comprehensive line-up of high resolution monitors with screens up to 32 inches and sharper images in 4K2K and WQHD resolutions come with features such as Acer ColorPlus and Acer EyeProtect for a more immersive and comfortable visual experience. Acer will also be the world's first to launch the 4K2K monitor in 32-inch screen size.
Acer has three high resolution monitor series designed for individual, SMB, or corporate professionals who specialize in visual and gaming or work with complex data.
Acer B6 specialty series designed for the commercial market with up to a 32-inch screen, features an ergonomic stand that allows the display to tilt -5 to 35 degrees and swivel 60 degrees to the left or right for maximum user comfort.
Acer CB0 series for the prosumer market includes SMB and home offices, and features Acer EyeProtect and ColorPlus technologies to improve work productivity.
Acer XB0 series for avid gamers; when used with a GeForce® GTX™-powered PC, NVIDIA® G-SYNC™ display technology eliminates screen tearing and minimizes display stutter and input lag to deliver smoother, faster, and more responsive gaming.
The new high resolution monitors with 27-32-inch screens offer more real estate to display expansive content. They display sharper images in 2560 x 1440 pixels WQHD and 3840 x 2160 pixels 4K2K, presenting stunning high quality images for outstanding visual enjoyment. On the 21:9 aspect ratio models, users can view dual screens in landscape mode for convenient multi-tasking, or switch to portrait mode for viewing lengthy webpages or data with less page scrolling.
Acer ColorPlus is a set of technologies that ensures real and consistent colour output in addition to sharper and clearer visuals. Built-in 100% sRGB color correction technology delivers high colour accuracy and colour space reproduction, while the wide colour gamut provides rich, natural colours desired by design professionals and photo enthusiasts. A 6-axis colour independent adjustment permits precise colour and saturation control for customized settings. The 178 degrees wide viewing angle preserves image clarity and prime colours without shift or image distortion. In addition, super sharpness technology optimizes images from a lower resolution for clearer image quality, for example, optimizing a 1080p photo on a high resolution monitor.
Acer EyeProtect incorporates several features that take into consideration prolonged usage by heavy users such as programmers, writers, and graphic designers to reduce eye strain. It includes flicker-less technology that eliminates screen flicker for comfortable viewing through a stable supply of power; the ComfyView display reduces reflection from light sources on the non-glare panel; and low-dimming technology enables brightness settings down to 15 percent in darker environments to reduce eye fatigue, while working in non-optimal lighting conditions.
The Acer B6 Specialty, CB0 and XB0 series high resolution monitors have started shipping worldwide and retailers are taking orders. In Germany the XBo series with G-SYNC is available at cyberport for €599 and in the UK it's available at Overclockers UK for £499.99 incl. VAT. Estimated time of arrival is the 5th September.
Thank you Acer for providing us with this information.
Image courtesy of Overclockers UK.