Acer's Latest Predator Desktop Features an i7-6700K and Whopping 64GB RAM
---
---
---
John Williamson / 7 years ago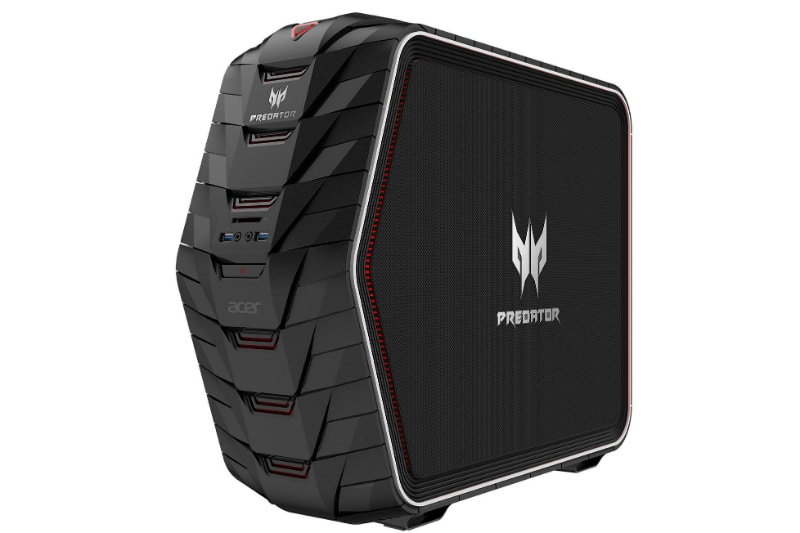 Acer has unveiled the Predator G6-710 pre-built PC which utilizes Intel's 1151 socket and a Core i7-6700K processor. The CPU is manually overclocked via a liquid cooling solution and should allow for a core clock around 4.5GHz using 1.35V. However, no concrete details have been provided about the pre-overclocked speed or cooling apparatus used. Although, it's probably going to be a 240mm or 280mm Corsair AIO.
Bizarrely, Acer have opted for a ridiculously overkill 64GB of DDR4 RAM which is a complete waste of money, considering 16GB is more than enough to run modern games. Furthermore, the GPU is a GTX 980 with 4GB VRAM instead of the 980Ti which offers a significant boot in frame rates. This shows a lack of care when selecting components for the gaming market.
The chassis design adopts Acer's "belligerent armour" and uses an aggressive, gaming-centric look.  Personally, I think the case is quite ugly but aesthetic preferences are always subjective. From the image, we can see 2 USB 3.0 ports, microphone/headphone jacks, and an SD card reader. On the other hand, the Predator logo is quite striking without being overpowering. Overall, I'm not very impressed with the case design, specification or ghastly visual choices. Currently, the Predator G6-710 is without a price point but this should be confirmed very soon.
Thank you Digital Trends for providing us with this information.