ADATA DashDrive Air AE400 Wireless Storage Reader and Power Bank Review
---
---
---
Chris Hadley / 11 years ago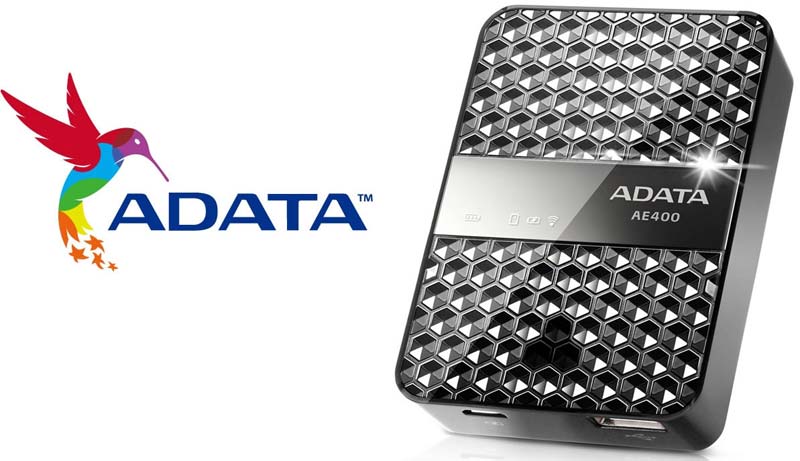 With mobile devices being the way forward, we know that storage for these devices is becoming ever more important. Because of this we have been seeing through recent months a number of wireless storage solutions appear on the market that expand the capacity of multiple devices simultaneously giving the freedom to take your data anywhere and share it with ease, such as Kingston's WiDrive and the Gauntlet wireless hard drive that we looked at recently from Patriot.  At the same time we've also seen battery packs becoming more and more popular as the need to charge your battery on the go also becomes more crucial and chargers such as the PowerFreakz Evolution 3000 are here to meet that demand.
Whilst this is all well and good, let's face it, with all these add-ons of chargers and drives and mobile routers that we end up having to carry around with us (especially for us reviewers when we are at events such as CES and CeBIT) it's inevitable that we are going to get caught out either by the bulk of these items combined or by forgetting one of them.
This is where the DashDrive Air comes into play. In essence it is a wireless storage device the also features a built in router for sharing a wireless connection to multiple devices and a battery pack as well to keep those mobile devices topped up. Not surprisingly it was only time before we saw something like this crop up, saving on space and money, but also by creating convenience at the same time.
Packed inside a rather compact box, we find some images across the bottom showcasing the units three main features on offer. We can also see the unit itself through a window with its honeycomb style upper face.