ADATA Launches the Premier SP550 SATA SSD
---
---
---
Bohs Hansen / 8 years ago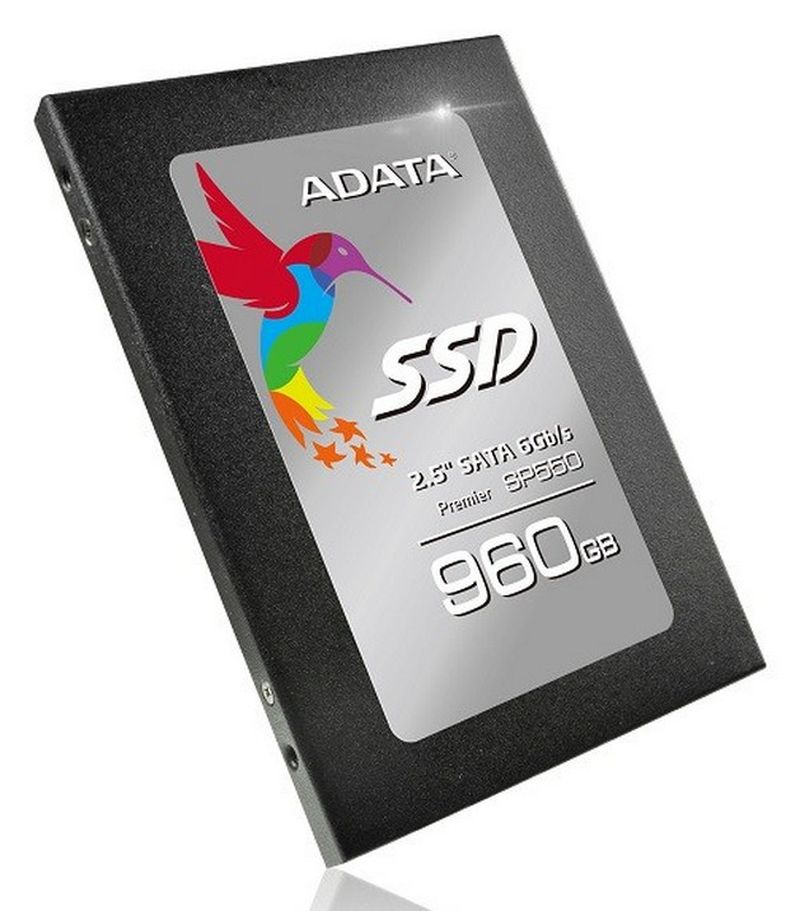 ADATA launched their newest drive, the ADATA SP550 SATA3 SSD, that is said to bring a great performance vs cost ratio. The drive is built with SMI's SM2256 controller that comes with plenty of features as well as triple-level cell NAND, SLC Caching, and DDR3 cache, which when coupled should create an amazing drive.
The ADATA SP550 is available in four different capacities, 120GB, 240GB, 480GB, and 960GB, a choice for everyone. The drive comes in a standard 2.5-inch 7mm form factor and is bundled with a 9.5mm adapter to make it compatible with laptops that have the bigger slots. The SMI2256 controller also supports DevSleep, which is another bonus for laptop and netbook users as it will draw a lot less power when idling. Besides DevSleep, you also get LDPC ECC (low-density parity check error correction) and RAID engine for enhanced data protection, stability, and reliability.
One of the things that ADATA highlight on this drive, besides the performance vs cost ratio, is the overall lifetime thanks to the TBW rating that it comes with. The two smallest drives have a 90TB TBW rating while the 480GB can write 180TB and the 960GB version has a total bytes written rating of 360TB. The read performance is rated up to 560MB/s on all models and 510MB/s write performance, except the 120GB version that only can 410MB/s when writing. The 4K random performance is rated to 75K reading and writing for the 3 largest models while the small one only does 60K reading and 70K writing.
The three small drives are already listed for purchase while the 960GB still has to be dispatched. The 120GB can be found starting at €54, the 240GB from €90 and the 480GB starting from €180. So a fair guess would be 360 Euros for the 960GB version, when available. The drives are backed by a 3-year warranty.