ADATA Premier SP550 240GB Solid State Drive Review
---
---
---
Bohs Hansen / 7 years ago
Introduction
---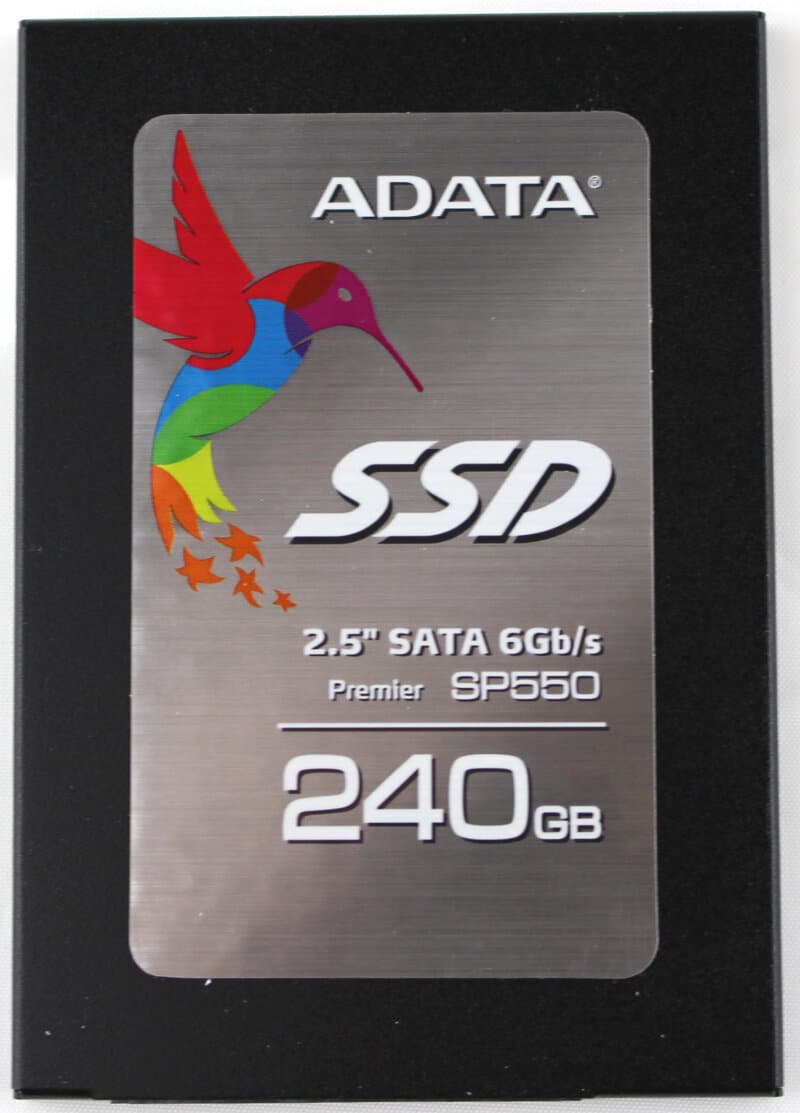 I've had the pleasure to review several new drives with triple-level-cell (TLC) NAND recently and today it is time to take a closer look at ADATA's Premier SP550 solid state drive. The drive is equipped with said TLC flash and an SMI controller to provide an affordable performance upgrade. The ADATA Premier SP550 is available in capacities from 120GB and all the way up to 960GB, I'm however taking a closer look at the 256GB model today.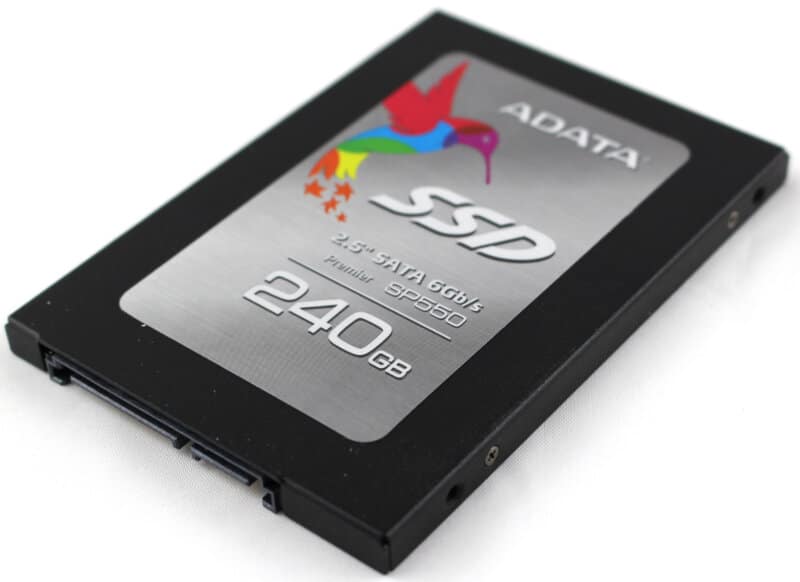 Let us start with the basics. The ADATA Premier SP550 is a 2.5-inch solid state drive with a 7mm height that makes it a perfect fit for ultrabooks. ADATA also packed a drive spacer along for notebooks that require a 9.5mm drive. This makes it suitable for almost any system, mobile or stationary.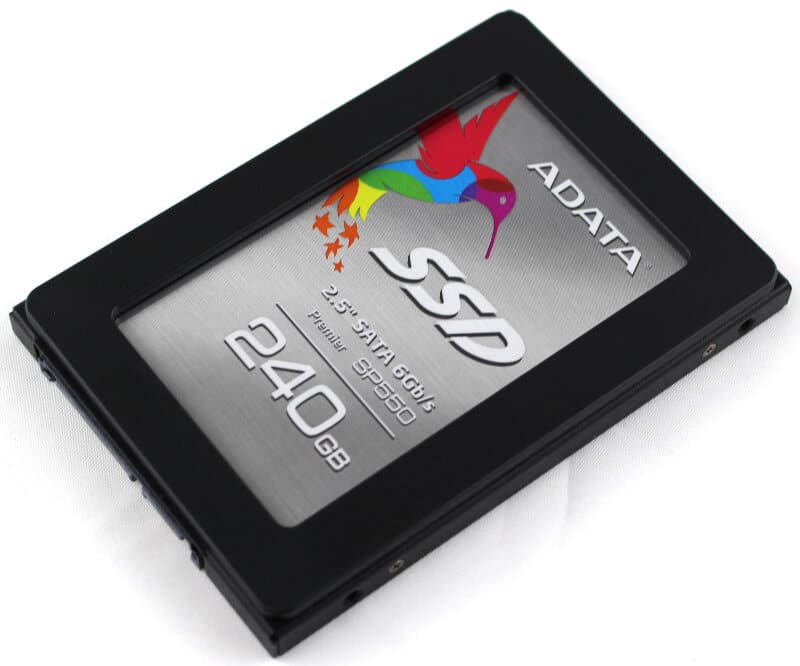 As previously mentioned, the SP550 utilities TLC flash and an SMI2256 controller that comes with all the features that you want and a couple more. The drive naturally supports the basics such as NCQ, SMART, TRIM and Garbage collection, but it also features a low-density parity check error correction code (LDPC ECC) and RAID engine. The drive also supports SLC Caching and comes with a DDR3 DRAM cache buffer for sustained transfer speeds. All that along with Data Shaping technology should ensure data integrity and stability.

The endurance is rated for 90TB total bytes written (TBW) and the SP550 has a mean time before failure rating of 1.5 million hours. The 240GB model is rated for a sequential read performance up to 560MB/s and a sequential write performance up to 510MB/s. That is pretty good for a small drive that's TLC based. The random performance is rated for 75K IOPS on both read and write operations. Part of the good performance rating comes from the intelligent SLC caching algorithm of the drive that allows NAND flash memory to operate in SLC mode and boosts SSD read and write performance.
A feature not mentioned above is the DevSleep, or Device Sleep, that in supported systems will send the drive to an even deeper sleep state where it consumes close to zero amount of power. Instead of keeping a data channel open for a wake-up signal, the DevSleep uses a power signal to wake the drive back up.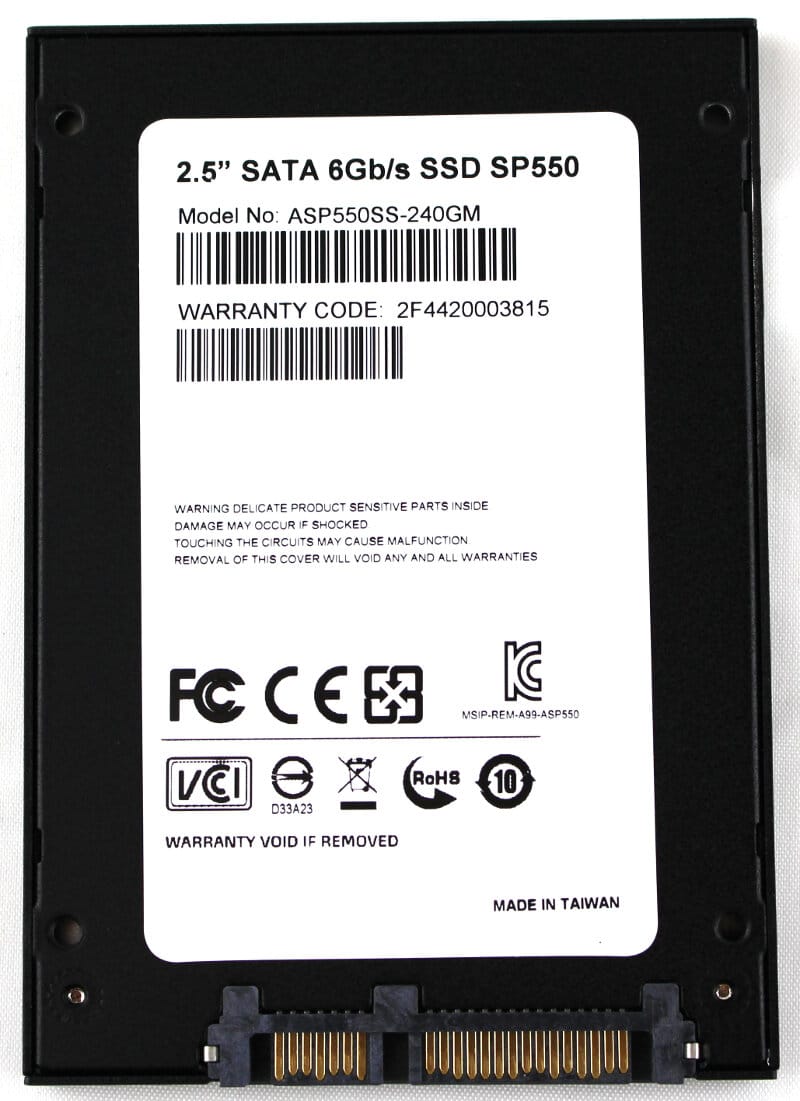 ADATA also got an SSD toolbox that makes maintenance of the drive an easy thing. You can quickly and conveniently configure, optimize, and monitor SSDs, from overall status to specific drive health and lifespan info. Speaking of lifespan, the ADATA Premier SP550 is backed by a 3-year warranty.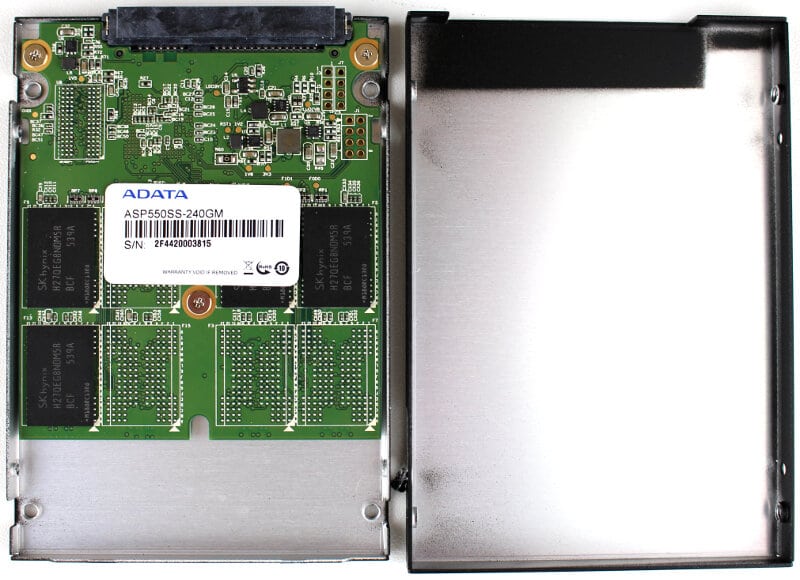 Inside the two-piece encasing, we find a 2/3 sized PCB where we see that nothing but quality components were used. The NAND is rom SKhynix, the cache from NANYA, and the controller from Silicon Motion.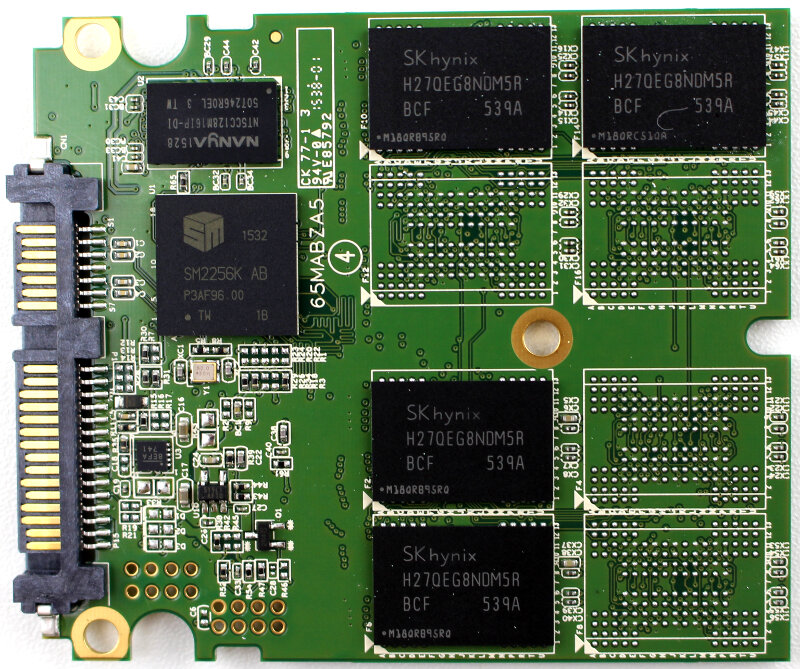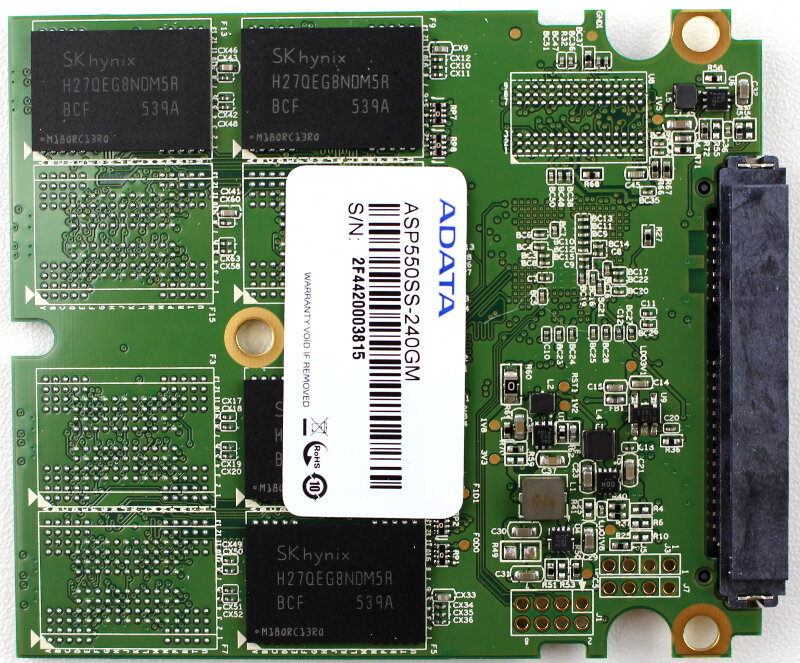 Features
TLC flash with SMI controller Capacity Model Number EAN Code
Advanced LDPC ECC Technology
RAID Engine & Data Shaping for ultimate protection
Intelligent SLC Caching for improved performance
High TBW for extended drive longevity
DEVSLP (Device Sleep) supported
Specifications
Capacities: 120GB / 240GB / 480GB / 960GB
Controller: SMI
NAND Flash Memory: Toggle TLC (3-bit MLC)
7mm 2.5-inch SATA 6Gb/sec (SATA III) interface
ECC Capability: Advanced hardware LDPC engine
Dimensions (L x W x T): 100.45 x 69.85 x 7mm *Varies depending on exact configuration
Operating Temperature: 0~70°C
Storage Temperature: -40~85°C
Shock Resistance: 1500G/0.5ms
Weight: 68g / 2.4oz
MTBF: 1,500,000 hours
Warranty: 3 years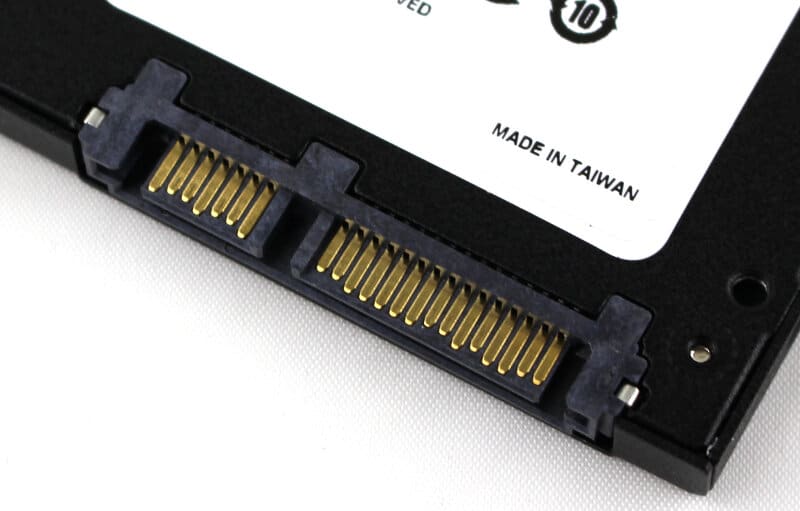 Package and Accessories
ADATA packed the SP550 in a simple white box that has a transparent window showcasing the included drive itself. The front also features all the relevant features that the drive sports.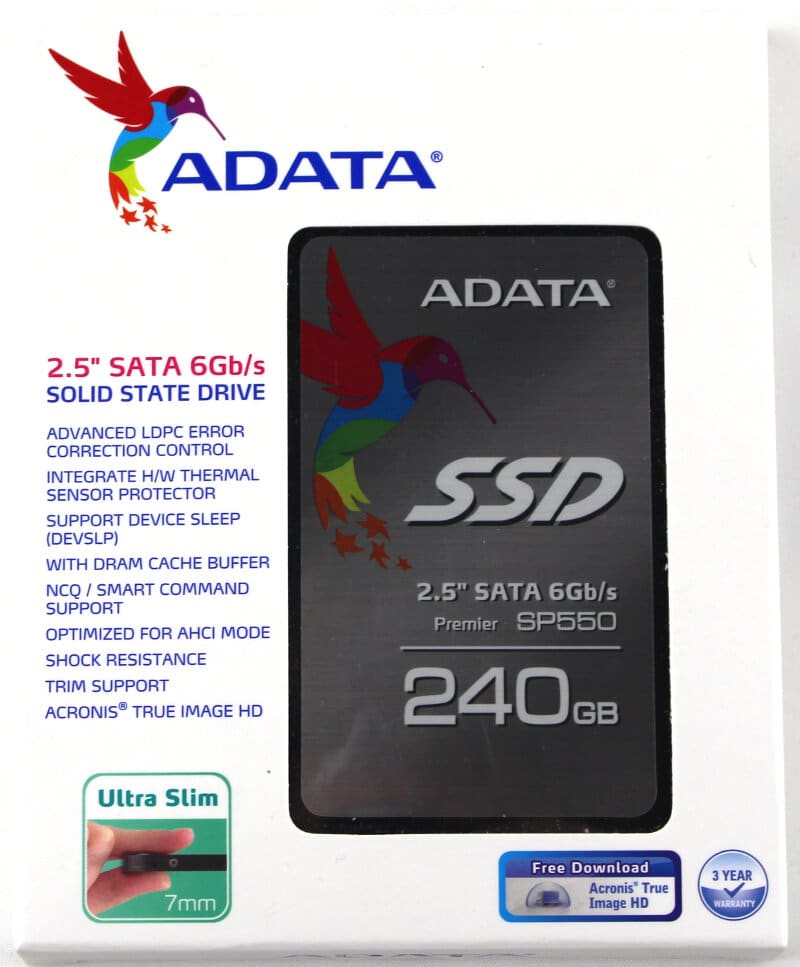 The rear of the box has all the details in multiple languages as well as the rated speeds.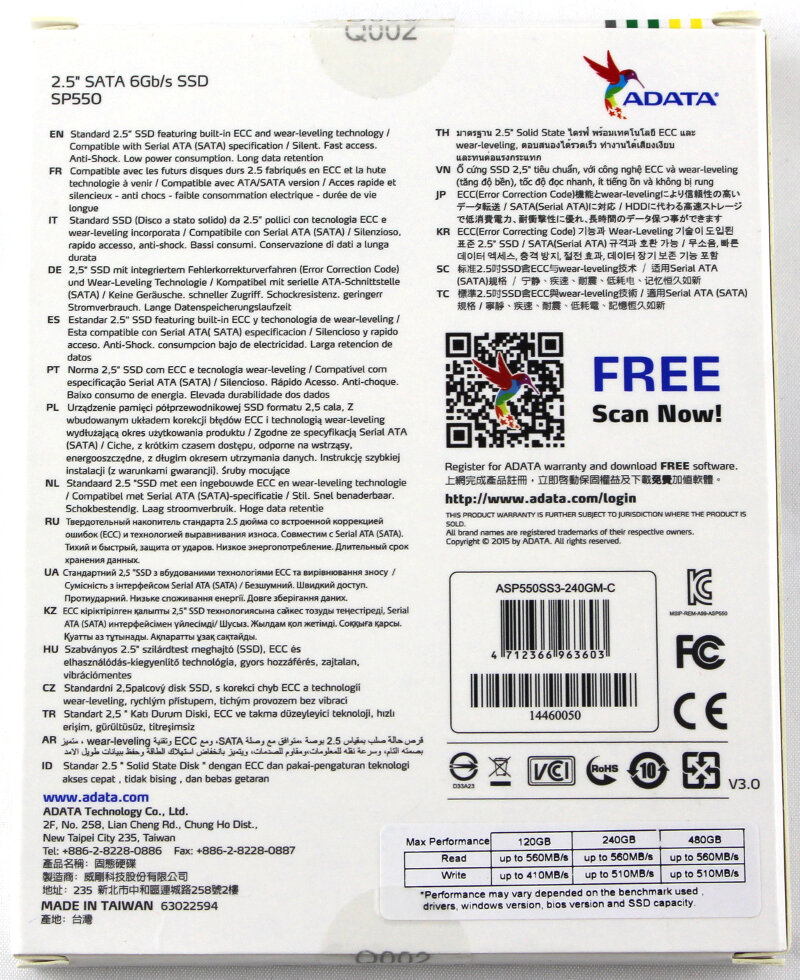 Inside the box we find the drive itself as well as a 9.5mm drive adapter and a quick start guide.