ADATA SP550 M.2 240GB Solid State Drive Review
---
---
---
Bohs Hansen / 6 years ago
Introduction
---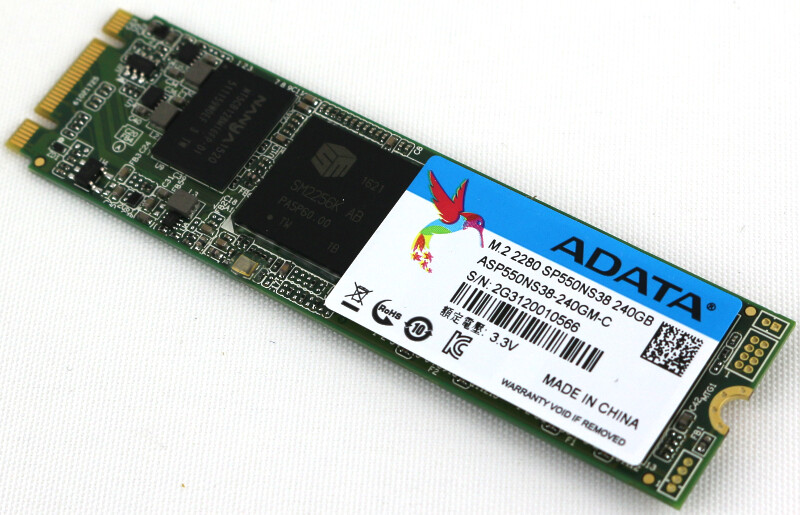 It is time to take a look at another M.2 2280 sized SSD, my favourite storage form factor. It is tiny yet features plenty of PCB space for large capacities and reduces the cable clutter in your system by eliminating the normal SATA data and power cables. The M.2 drive that I'll be testing today is the ADATA SP550 with a 240GB capacity. Other capacity options for this drive includes a 120GB and a 480GB version.
The drive has been designed for ultrabooks and slim notebooks and the M.2 form factor drives are a perfect solution here. They're light and small enough to offer fit into these thin systems and we've already seen drives on the market with up to 2TB capacity. While this drive doesn't offer that much, we need to keep in mind that not everyone needs a lot of local storage in their portable system.

The SP550 is built with a Silicon Motion SM2256 controllers which were the first commercially available controller and firmware combination built with TLC in mind. From that statement, we also know that this is a TLC based drive.
The SP550 features an intelligent SLC caching technology and DRAM Cache Buffer which allows it to boost read/write speeds on demand based on task. It also supports LDPC ECC Engine, RAID Engine, and Data Shaping for enhancement of reliability of data transfer and overall system stability.

In pure numbers, the ADATA SP550 M.2 is rated for up to 560MB/s sequential reads and 510MB/s writes. The random performance, both read and write, is rated at 75K IOPS. While TLC might have a lower endurance rating than MLC, the drive still comes with a mean time before failure of 1.5 million hours.
This drive has been designed with ultrabooks in mind, as said above, and as such it is important that it has the proper features such as Device Sleep (DevSleep/DEVSLP). While SSDs only consume a small amount of power as is, they'll still use the battery on your portable device and we want to limit that as much as possible. Device Sleep put the drive into the deepest sleep state possible, when your laptop is doing the same, resulting in the lowest possible power consumption while it remains available.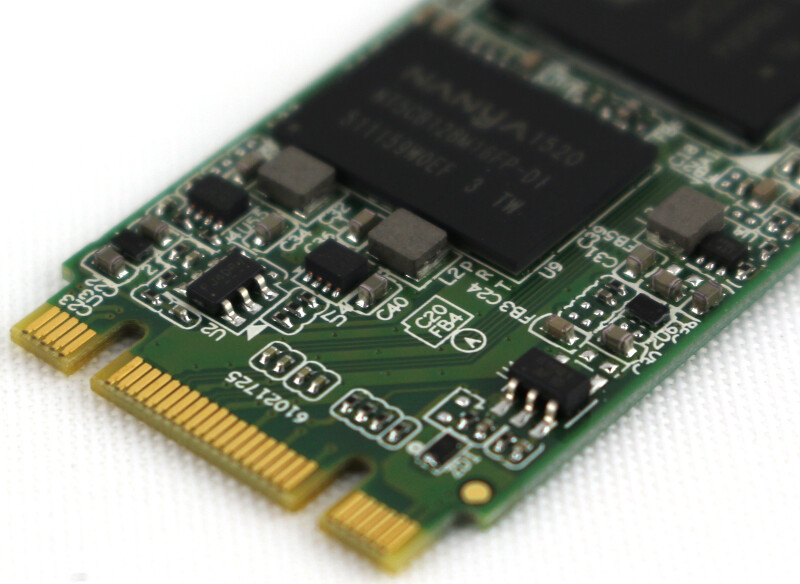 Performance is one side of a drive, but the rest has to match too. The ADATA Premier SP550 M.2 2280 supports RAID Engine and Data Shaping which both ensures data integrity and deliver extended SSD lifespan for better, longer-lasting stability and return on investment. It also features an advanced LDPC ECC Engine technology for reliability with strong data protection.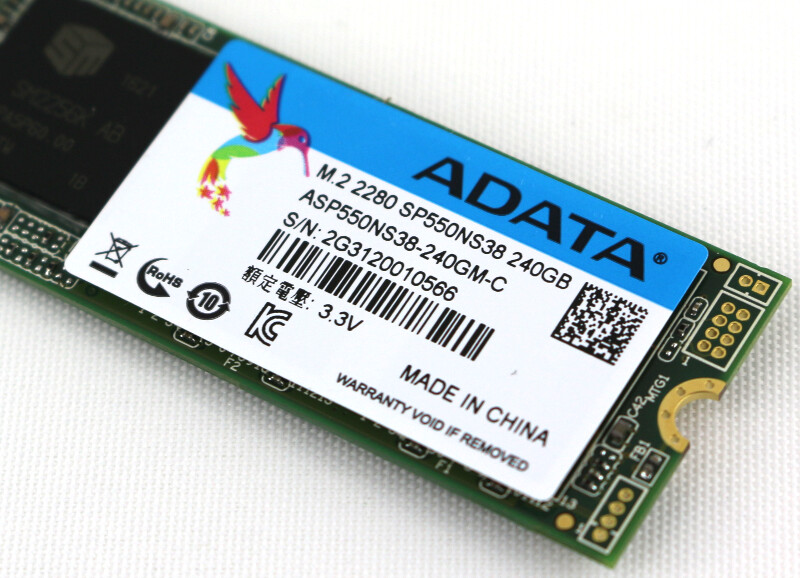 The downloadable SSD Toolbox software suite is a nice bonus to any drive. It helps users quickly and conveniently configure, optimize, and monitor the overall status and health of solid state drives, covering system set up, secure erase, and firmware updates.
Feature Highlights
Ultra compact M.2 2280 form factor
DEVSLP (Device Sleep) supported
Advanced hardware LDPC ECC technology
DRAM Cache Buffer
SLC Caching
RAID Engine and Data Shaping
Free value-added ADATA SSD Toolbox software
Packaging
The package isn't much larger than the drive itself, but it is a nice retail package. The front displays how the drive looks as well as the capacity and form factor.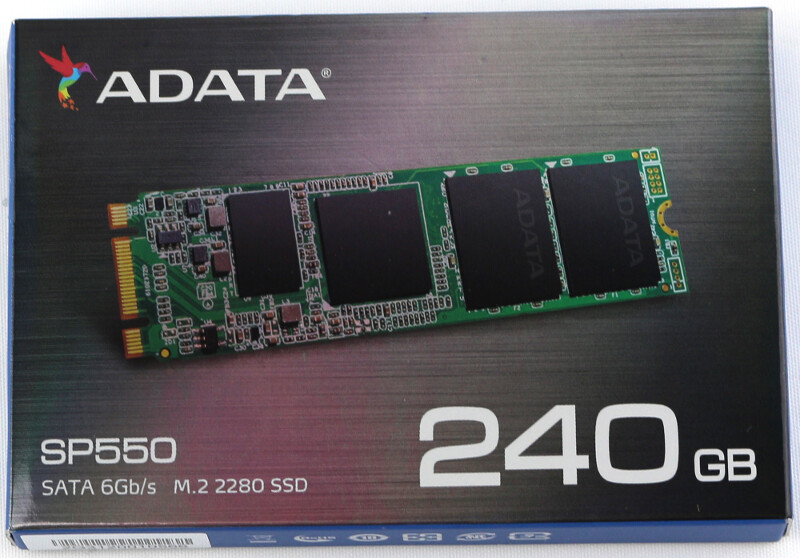 The rear has some more details on features and easy-to-scan QR codes for the registration of the product inside.