ADATA XPG Levante 240 ARGB Liquid Cooler Review
---
---
---
Mike Sanders / 2 years ago
A Closer Look
The first thing I noted when removing the main cooler from the box was just how light it was. Despite this, however, it still feels like a very well made (and sturdy) design. A particular item of note was the pipes (leading from the pump head to the radiator) which were nice and flexible, but also well protected within their braided casing.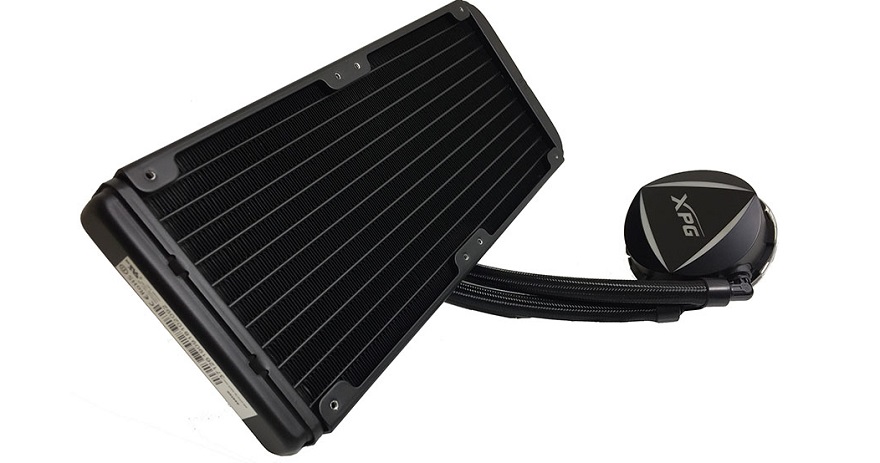 Radiator
At a glance, the radiator itself looks like a fairly standard 240mm design. It's large, black and allows for the installation of 240mm fans. In other words, pretty much exactly what you would expect and get from a 240mm AIO liquid cooler.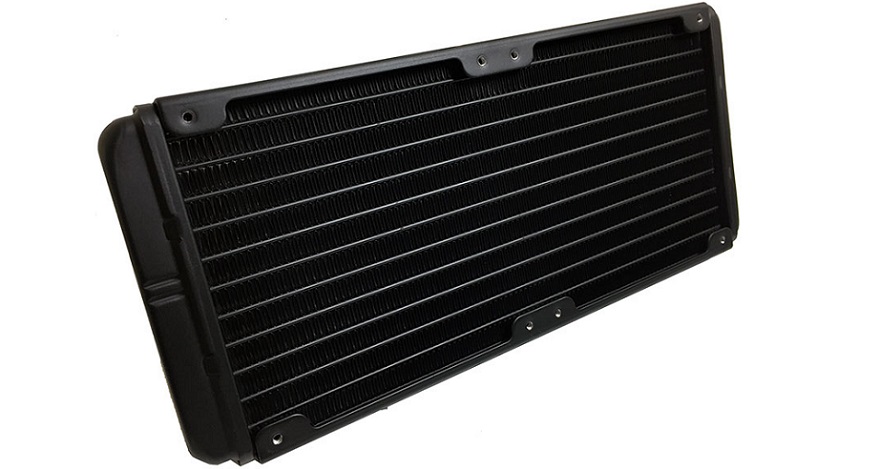 A closer look at the radiator does reveal a few little aesthetic touches. For example, a slight recess to one of the edges. On the whole, however, and with no criticism of XPG (since the vast majority of radiators fall under this remit), it's fairly standard to look at.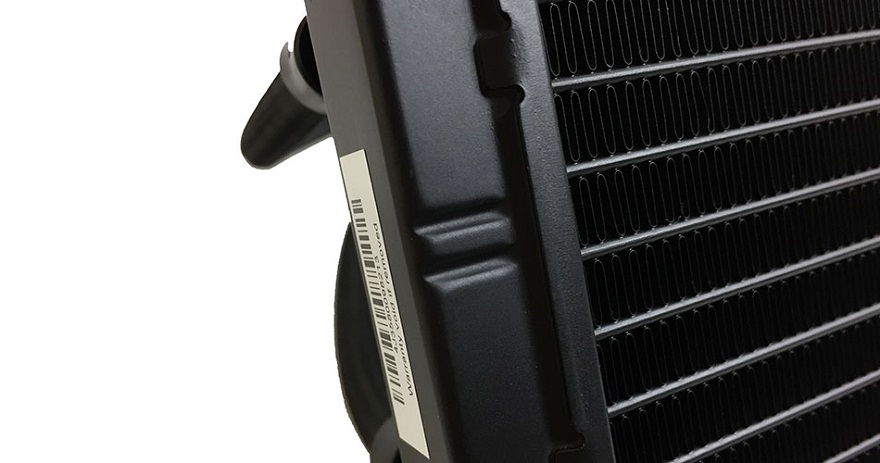 XPG is, however, keen to point out that despite this radiator looking rather ordinary it does pack some solid design features. One of these, for example, is its solid aluminum construction. This may explain why (at least in my opinion) it feels so light.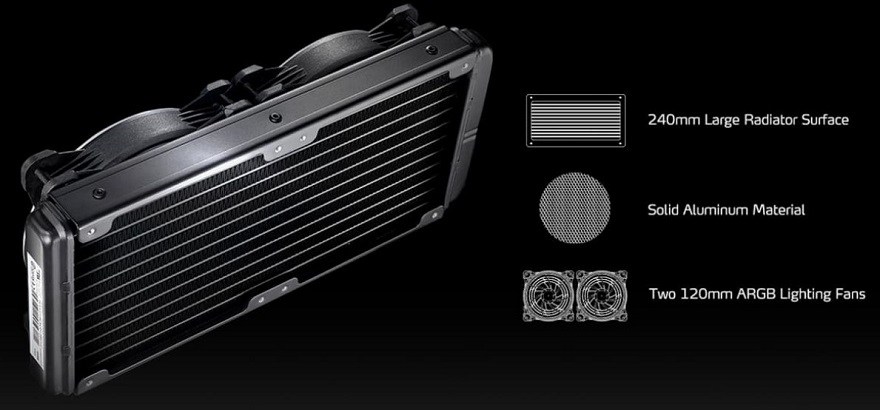 Pump Block
The pump block has a nice circular design to which the RGB integrated XPG logo to the center sits really well. This does, of course, get taken to a whole never aesthetically when the lights get turned on. Just as it sits, however, this does look more than pleasing to the eye.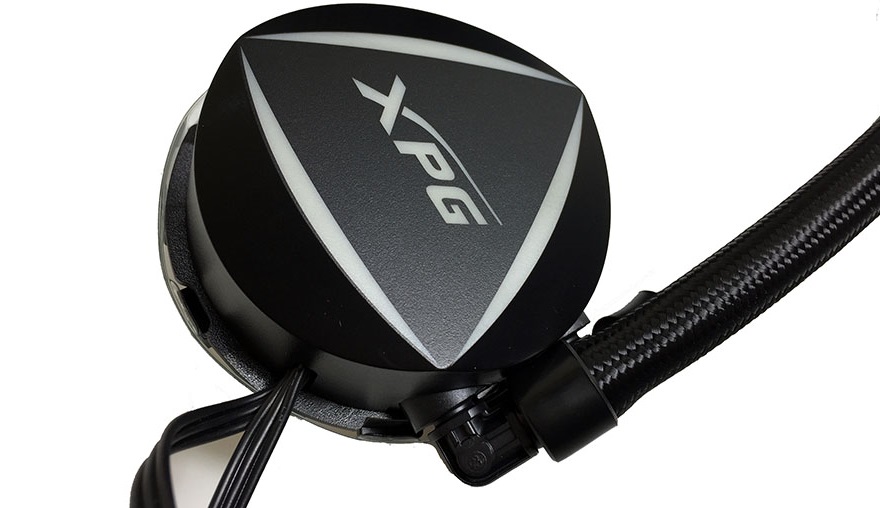 Contact Plate
The contact plate is superbly large which should provide excellent coverage for all of the support processor socket types. As you can see in the image below, this does come with some pre-applied thermal paste which is always a nice option for the average home consumer who may not feel comfortable applying their own.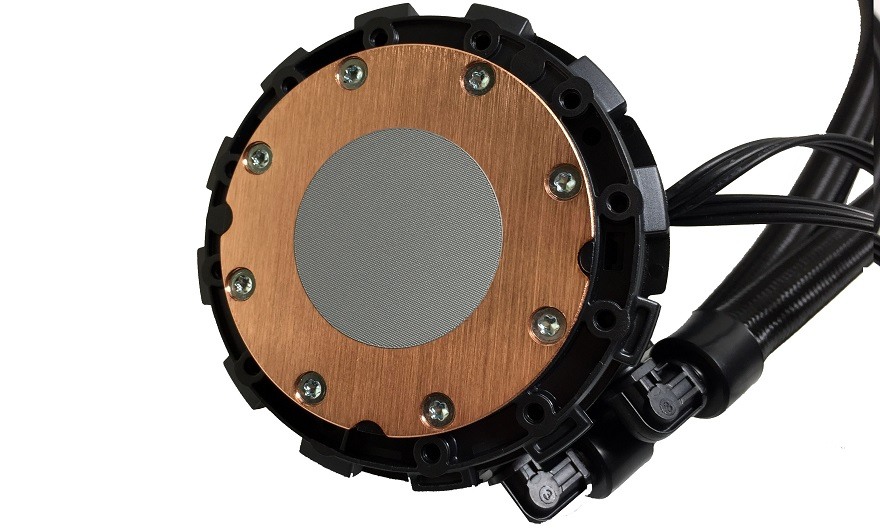 Fans
As this is a 240mm AIO liquid cooler, you are (at the risk of sounding obvious) provided with 2 x 120mm fans. These fans do, of course, have RGB features which, in conjunction with the lightly 'rippled' features to the blades, provide some excellent lighting effects.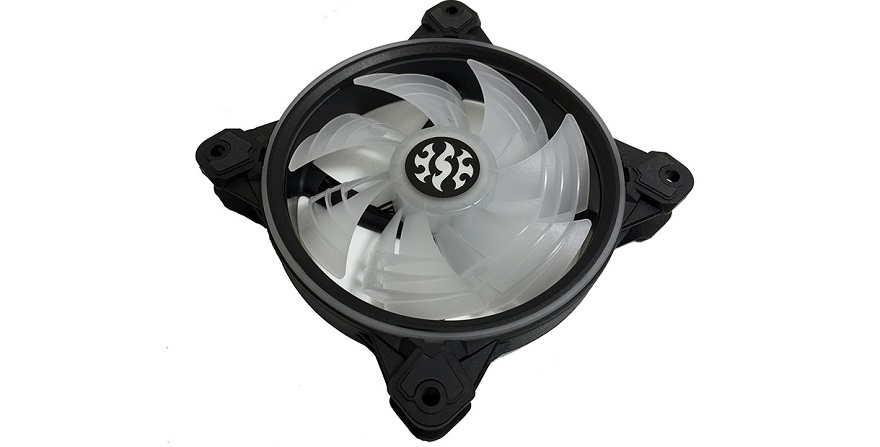 A closer look at the fans reveals them to be XPG's own 'Vento Pro ARGB' design. I must admit that I have not specifically encountered this fan design before, but it certainly looks more than solid enough to do its primary job of keeping that radiator (and by proxy, your CPU) nice and cool.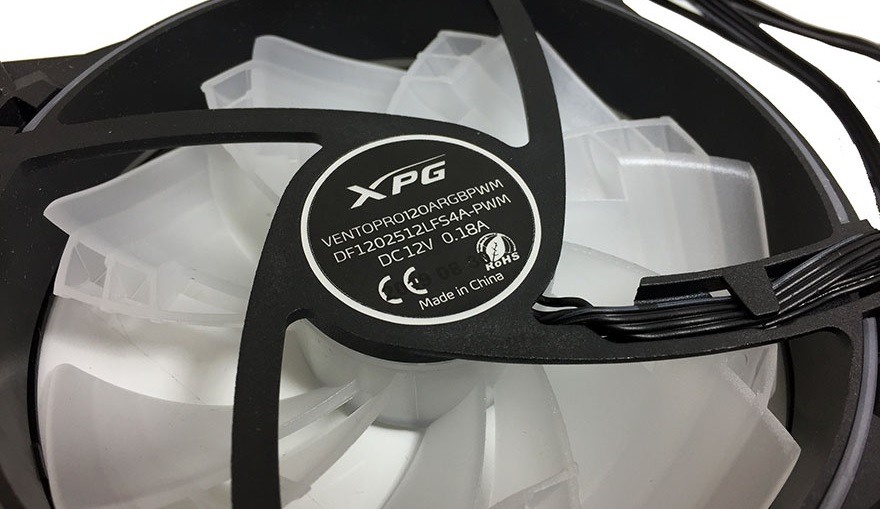 Overall Look
Unlike many AIO liquid coolers that don't really come into their own until the RGB light show begins, I really like the aesthetics of the XPG Levante 240. It's primary black design with silver highlights really do look excellent even when the lights are off.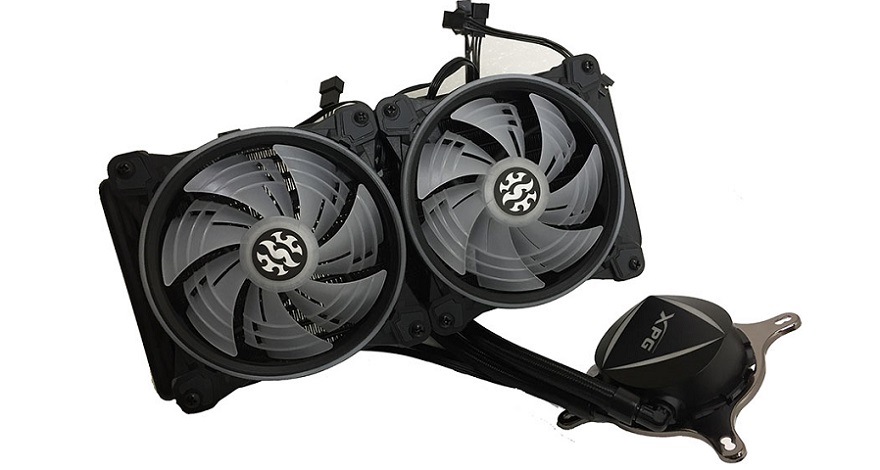 Admittedly (and as you will find out shortly) this does get taken to a whole new level once the ARGB lighting is in effect. As this sits (and fully assembled), however, this gets a huge thumbs up from us!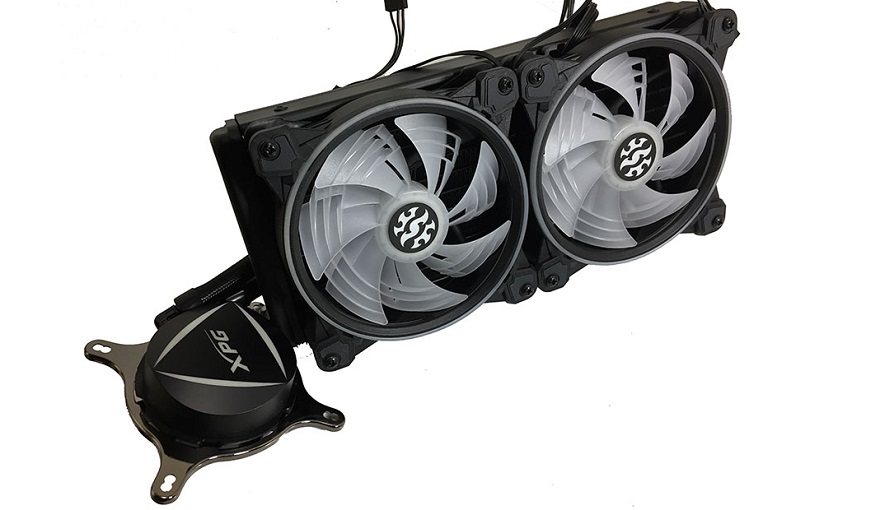 RGB Effects
If there is a criticism I generally tend to have with RGB (or ARGB) AIO liquid coolers, it's that the lighting effects can sometimes be far too understated for their own good. There is, however, no danger of that with the XPG Levante 240.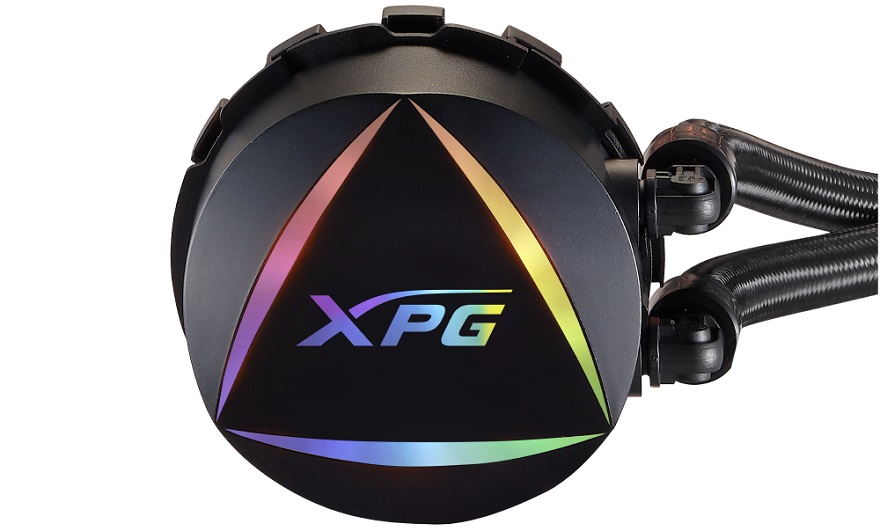 Offering an amazing range of lighting effects (that can work with ARGB compatible motherboards) the effects are bright, powerful and exceptionally eye-catching. You can, of course, tailor these to suit your needs, but if you like your RGB to be big and bold, then this cooler is definitely up your alley!