Additional AMD Ryzen Pricing and Launch Details Leaked
---
---
---
Samuel Wan / 6 years ago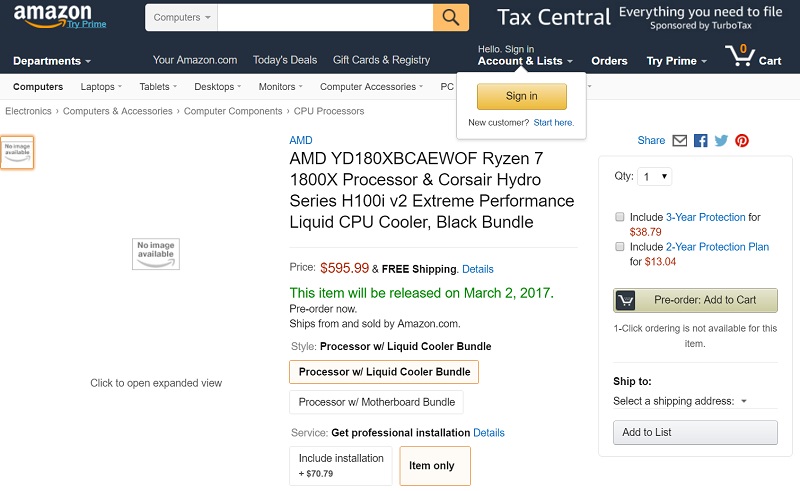 With all the excitement around Ryzen, it's no surprise that even retailer are feeling the effects of the hype. Earlier in the month, we got some pretty comprehensive pricing leaks but even more retailers have joined the fray. This time around, we have Amazon, Memory Express (Canada) and stock information from Japan. As we've seen before, AMD is really gunning for marketshare with amazing value compared to Intel.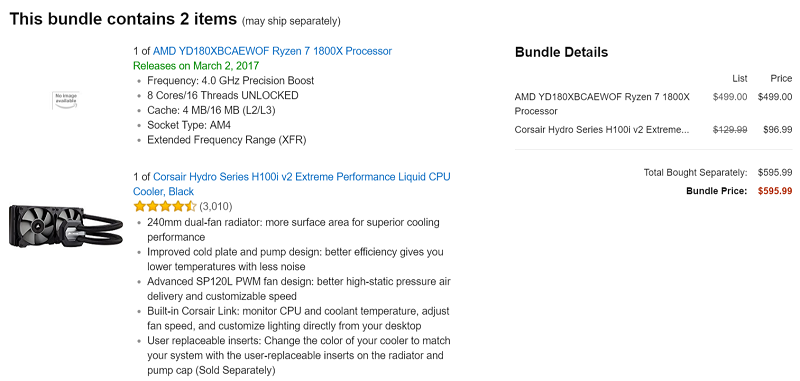 According to the Amazon listings, the R7 1800X will cost a mere $499.99, half of what Intel is asking for a octa core. The R7 1700x is even a full 100 USD cheaper at $399.99. We also have further confirmation that the processors will become available on March 2nd.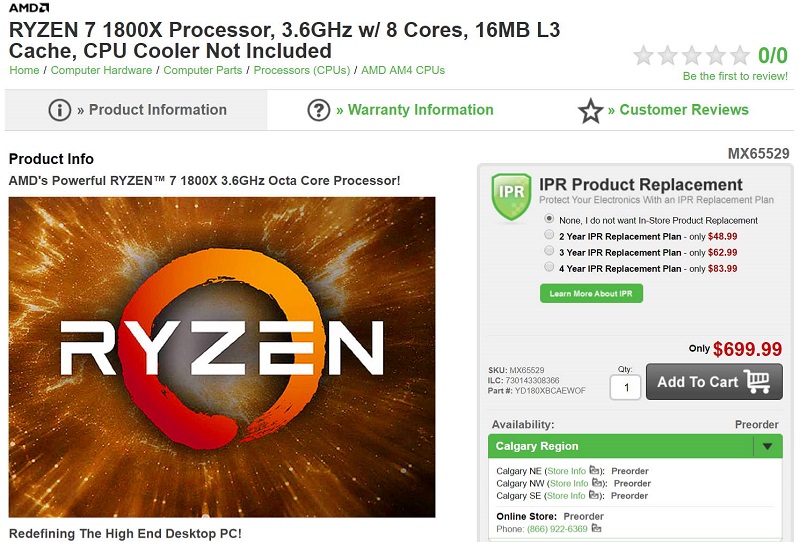 For Canada, Memory Express has the R7 1800X at $699.99 and the R7 1700X at $529.99. Once we convert these numbers to USD, they pretty much match the Amazon numbers, with the 1800X carrying a slightly more hefty premium. We also have confirmation of the 3.6 GHz/4.0 GHz + XFR and 3.4 GHz/ 3.8 GHz + XFR for each chip respectively. Both feature 4MB of L2, 16MB of L3, Socker AM4 1331-pin PGA form factor and do not come with a stock cooler.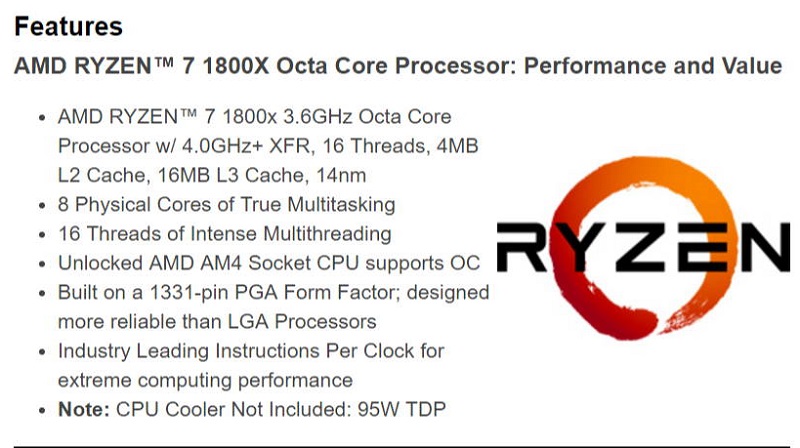 Last of all, we also have a report from Japan on stock which is critical if AMD wants to sell. Unlike some previous launches, AMD has prepared plenty of stock which should cut down on price gouging. It's also a good sign that AMD is confident in Ryzen and with the leaked prices and benchmarks, they would be blind not to be. The Japanse prices are  R7 1800X for 65,000 yen,  1700X  for 50,000 yen and R7 1700 for 43,000 yen.