Ads Found in Windows 10 Start Menu
---
---
---
Ashley Allen / 6 years ago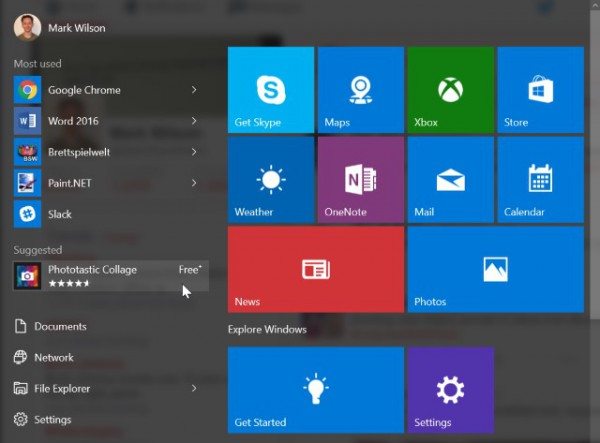 Windows Insider members who have access to the new 10565 build of Windows 10 have noticed that the Start Menu now carries ads for Windows Store apps. The adverts appear on the left-hand side of the menu, below the list of 'Most used' programs, as 'Suggested' apps.
"We will continue to offer Windows Ads in Apps on Windows 10. Beyond that, we do not currently have plans for advertising in Windows 10.," Microsoft told The Inquirer. "Lock and Start content is programmed by Microsoft to help customers learn and discover new features and apps to enhance their Windows 10 experience; app publishers are not paying to be featured."
So, while the 'Suggested' ads can so far only be seen by Windows Insider members that have downloaded the new build, it seems that Microsoft plans to keep the feature when 10565 is rolled out to standard Windows 10 users. Thankfully, there is a way to turn them off.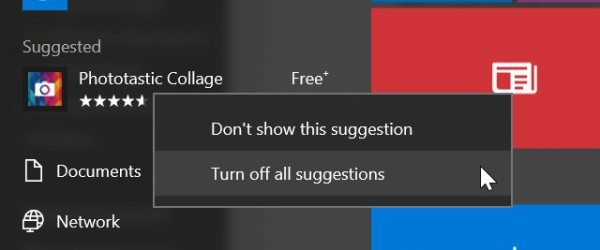 A right-click on the offending item will bring up a submenu that allows users to either hide a specific ad, or disable them all. This can also be achieved by navigating to Settings > Personalization > Start and toggle 'Occasionally show suggestions in Start' switch to 'Off'.
Images courtesy of Beta News.