Aeolus Shows Off Beer-Fetching, Housekeeping Robot at CES 2018
---
---
---
Ron Perillo / 4 years ago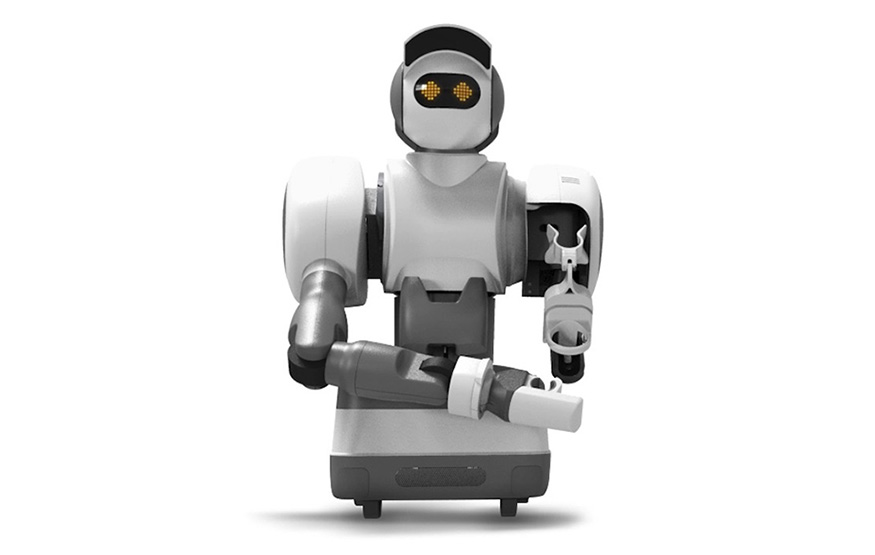 More and more automated devices are shown at CES every year. This time, Aeolus Robotics was present to show off their latest machine which takes a page right out of "The Jetsons". It is a compact robot for housekeeping duties. That includes vacuuming, moving furniture and can even retrieve a beer from the fridge via voice command. While the robot is not quite as sassy as Rosie the Robot, it is nonetheless impressive with its proficiency with domestic duties.
It Learns via Neural Network
"This is the first multi-functional robot that can act like a human being," said Alexander Huang, Global chief executive of Aeolus Robotics. "Right now it's like a child, but we will continue to grow its capability so that it grows from a child to an adult. The more people that use the robot, the stronger it becomes."
The prototype learns and improves its abilities through AI. It is also connected to a network. Which allows various machines to share information regarding objects and layouts they encounter. So the robot can adapt and overcome any domestic problem. It will be able to find objects that you have lost. It can even distinguish between a bagel and a donut.
The project itself is still in its infancy that it does not have an official name yet. However, the company sees useful application of this technology for elderly care. How much is this going to cost once it comes out? Huang says cryptically "As much as a family (of four) on an overseas vacation", which is approximately around less than $20,000.
The Verge has a video demonstrating this housekeeping robot in action: