Aerocool DS Dead Silence Cube Chassis Review
---
---
---
Peter Donnell / 8 years ago
Introduction
---

Today in the eTeknix office we have the latest chassis from Aerocool, the DS Dead Silence microATX gaming chassis. While of course this chassis could be used for any type of system (within reason of course), it is certainly aimed at the PC gaming market and more specifically the small form factor end of the market.
Compact gaming PCs have taken off in a really big way this last couple of years and companies such as Cooler Master and BitFenix have done really well with their miniITX solutions, proving a popular choice for LAN gamers, HTPC users or with those looking to build a compact gaming system for their bedroom or to go alongside their big screen TV. There are many new players to the cube chassis market this year and this is a great thing, it's always good to see companies trying to compete, out do each other and improve on designs because at the end of the day it's often the consumer who wins. The big question is, does the Dead Silence have what it takes to mix it with some of the biggest names in the industry?
We've reviewed a few gaming chassis from Aerocool in the past and while their brand name might not carry as much weight as something like Corsair, at least here in the UK, they've actually produced some of the best cases we've seen here at eTeknix such as their BX-500 and Xpredator and I'm hoping that the DS offers as many cool features as their other gaming series chassis. So lets cut right to it and see what Aerocools DS has to offer.
It is worth pointing out that Aerocool make two main models of this chassis, one with a side panel window and one without. We have the one without the side panel window, but Aerocool have also provided us with a replacement window side panel so that this review effectively covers both editions, but please not that it doesn't come with both the solid and windowed side panels at retail.
The front of the DS box features a quick run down of the main specifications. These include the Micro ATX / Mini ITX motherboard compatibility, 4 expansion slots and the hard drive configurations.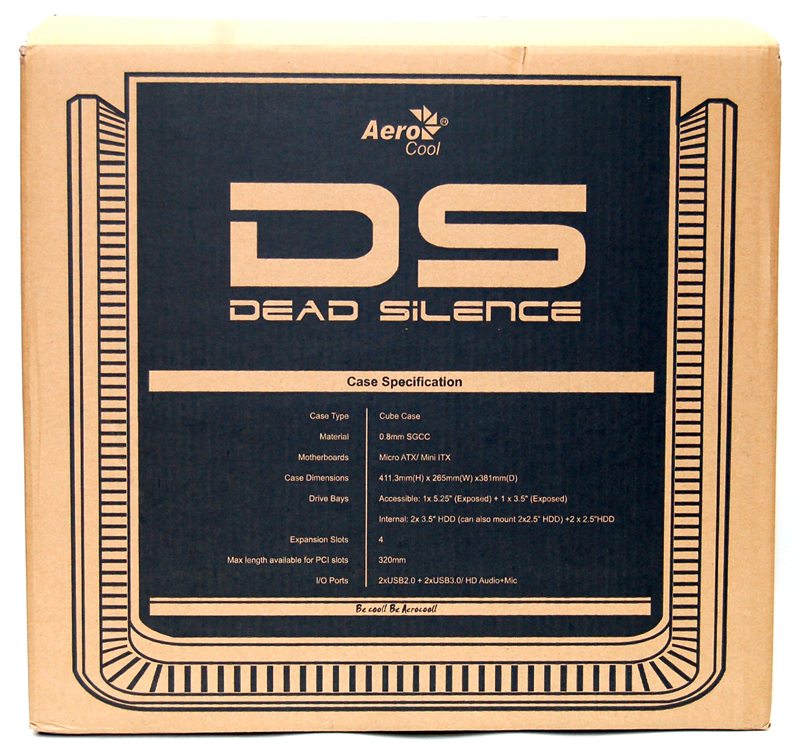 The packaging is fairly standard but more than enough to keep it safe. Extra care has been taken to put peel-off plastic on any gloss surfaces of the chassis and its front panel.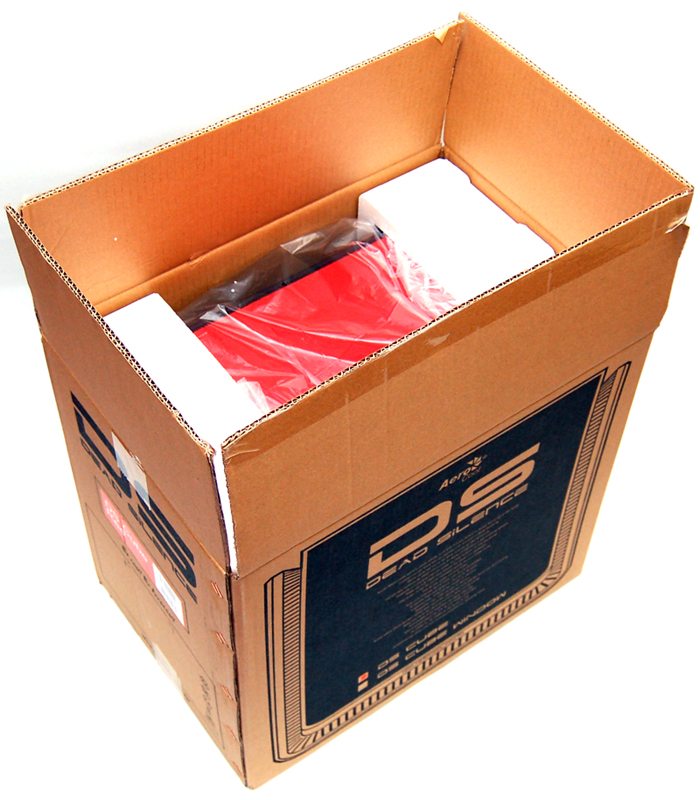 In the box I found a ventilated top panel cover, a user guide and a huge selection of screws, cable ties and fittings for installing our components.