Aerocool DS Dead Silence Fans Review
---
---
---
Peter Donnell / 9 years ago
Introduction
---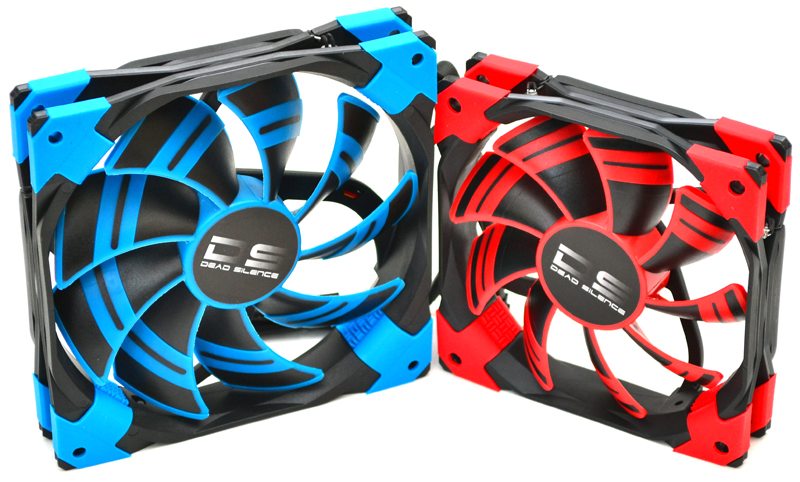 Today I take my first look at a cooling product from Aerocool, over the last couple of years I've seen plenty of great products from the company with their chassis ranges, and more recently I reviewed their first entry in the DS Dead Silence range with the release of the Dead Silence Cube chassis, which won our Gamers Choice award. We absolutely loved the case and we're hoping to see a similar attention to detail and performance with their newest product, the DS Dead Silence fans.
These new fans promise to be powerful and silent, it is as simple as that. Aerocool even think they have what it takes to beat out everything else on the market and they aim to do it quieter than brands such as be quiet! So to say that we are eager to put them through their paces would be somewhat of an understatement, if the DS fans live up to their expectations, we could see many system builders investing heavily in what Aerocool have to offer. Of course high performance is not the only thing system builders care about these days, and aesthetics can be a big selling point for many products, fortunately we know that Aerocool have gone all out on this front and created something a little unique to everything else on the market.
The fans are available in a choice of colours, Blue, Red, Black and White, come fitted with LED lighting and are available in either 120mm or 140mm format, which is more than enough to make them compatible with nearly all cases and coolers on the market today. The fans feature a new dual colour and dual material design that certainly looks unique, as well as a fish eye surface design that is said to minimize the air turbulence.
Specifications
Dimensions : 140 X 140 X 25mm
Net Weight : 190g
Gross Weight : 270g (Retail box included)
Bearing System : FDB (Fluid Dynamic Bearing)
Rated Voltage : 12V
Starting Voltage : >= 3.0V
Rated Current : 0.2A
Power Consumption : 2.4W
Power Connector : 3-Pin with signal cable
MTBF : 100,000 hours
Performance : 12V, 7V
Speed : 1000 RPM±10%, 700 RPM±10%
Air Flow : 64.8 CFM (109.8 m³/h), 39.8 CFM (67.5m³/h)
Air Pressure : 1.21 mm H2O, 0.74 mm H2O
Noise : 14.2 dBA, 10.8 dBA
Both the fans come nicely packed to give us a good look at their design, as well as featuring a quick run down of the major features and colour choices on the front of the packaging.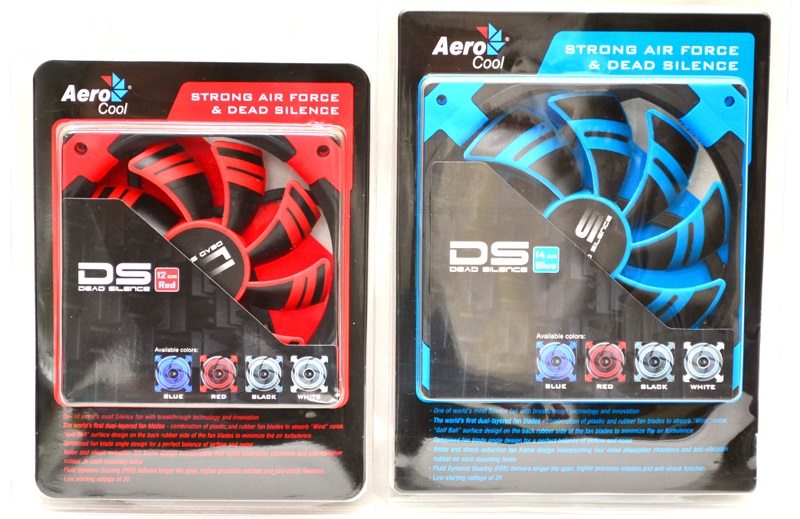 Around the back we have a more detailed run down of the specifications (listed above) as well as a list of the components included in the box.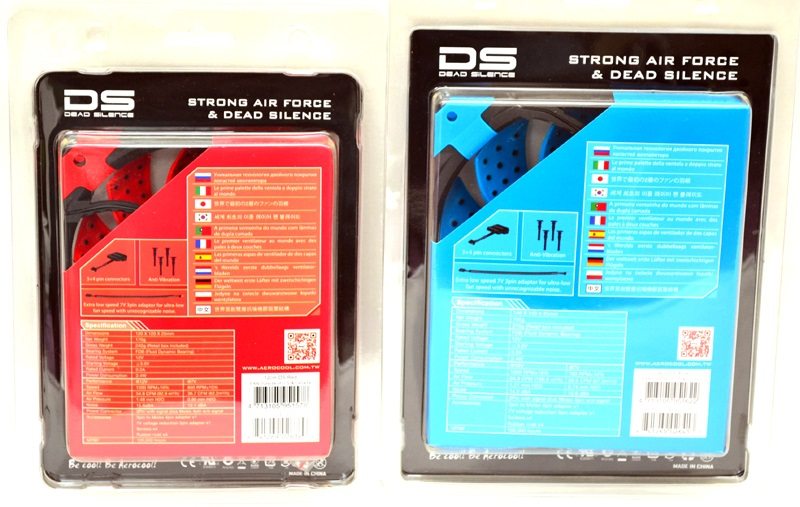 In the box of the 140mm fan you'll find a 7v extension cable, a molex to fan adaptor, four anti-vibration mounting plugs and of course the fan.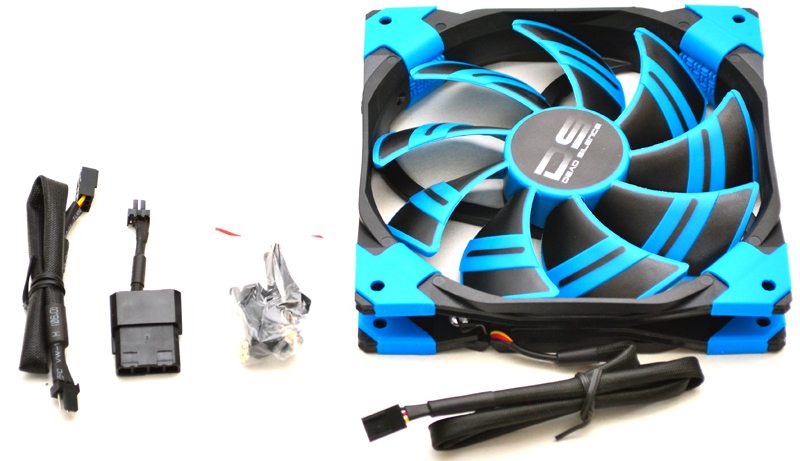 The 120mm edition comes packed with the same accessories as the 140mm.