Aerocool Strike-X Xtreme Black Edition Review
---
---
---
Peter Donnell / 10 years ago

The left side of the chassis features a very prominent X design cut-out and this is covered with mesh to allow extra airflow to the chassis interior. The front edges of the chassis bulge out with a plastic black and red mould that again makes a very bold design statement and while I think it does look pretty cool, it's obviously not going to be to everyone's liking.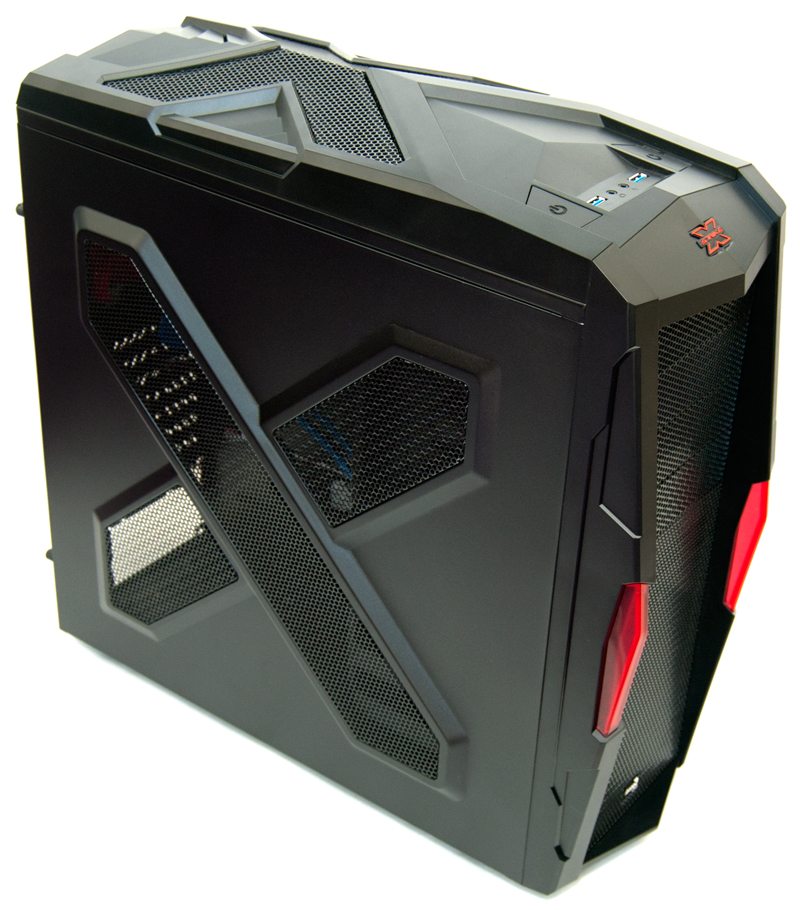 The right side panel however is a much more simple affair and it features a plain black panel with no major design features.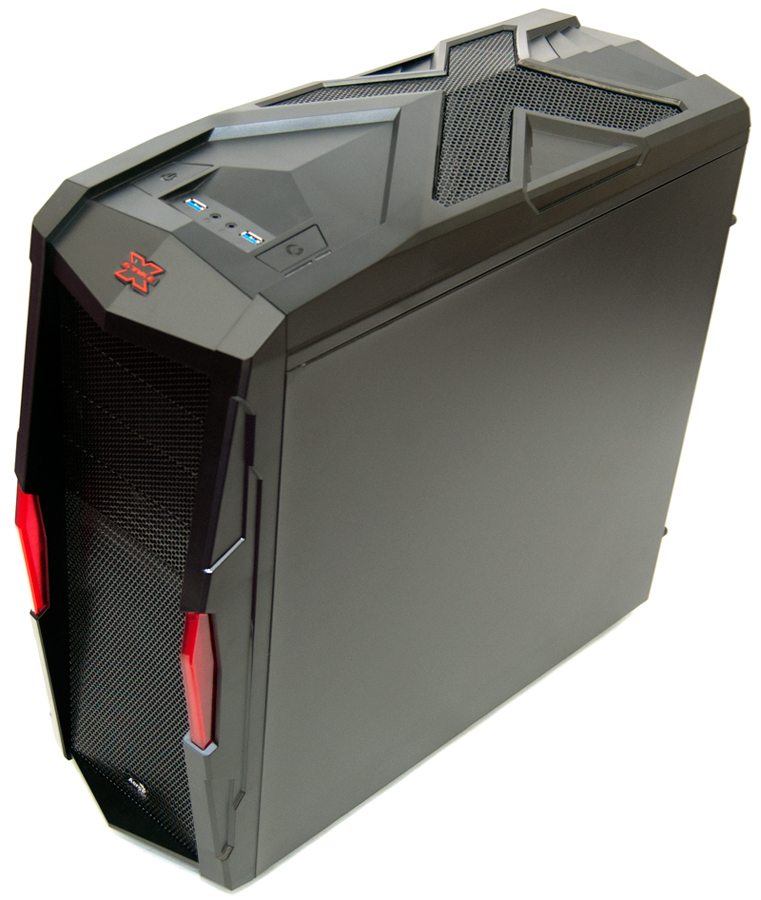 The front panel looks really nice and clean, the plastic has a nice finish to it overall, there are four 5.25″ bay covers that are removable from the chassis interior, as well as an air intake area on the lower half for the intake fan.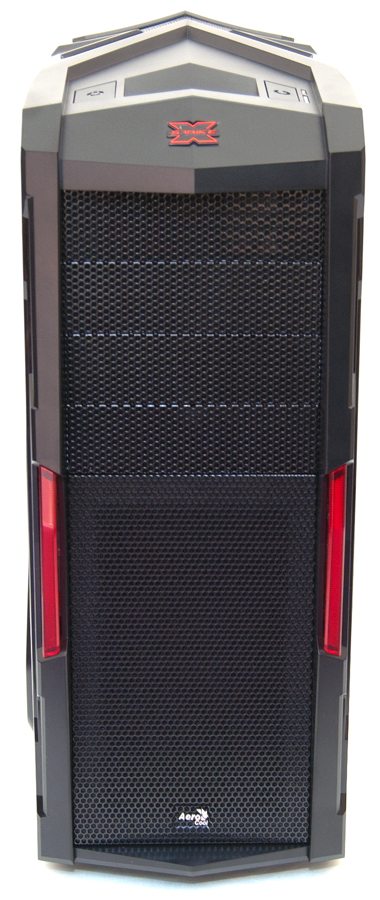 The front I/O panel is reasonable equipped with the basics, two USB 3.0 ports and a pair of audio jacks should be more than enough for most people, there are also two custom shape buttons for power and reset, as well as a pair of LED lights to the right for the power and HDD indicators.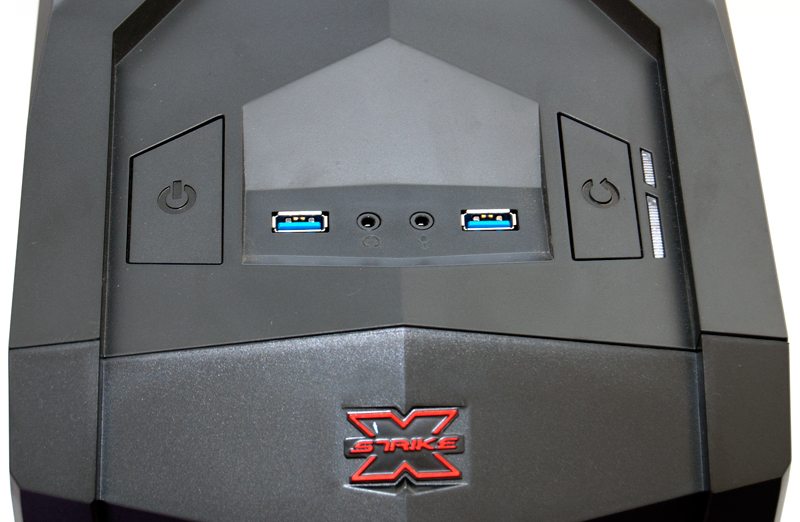 The top of the chassis features a similar design to the left side panel and it features a large air intake that will provide airflow for any top mounted cooling.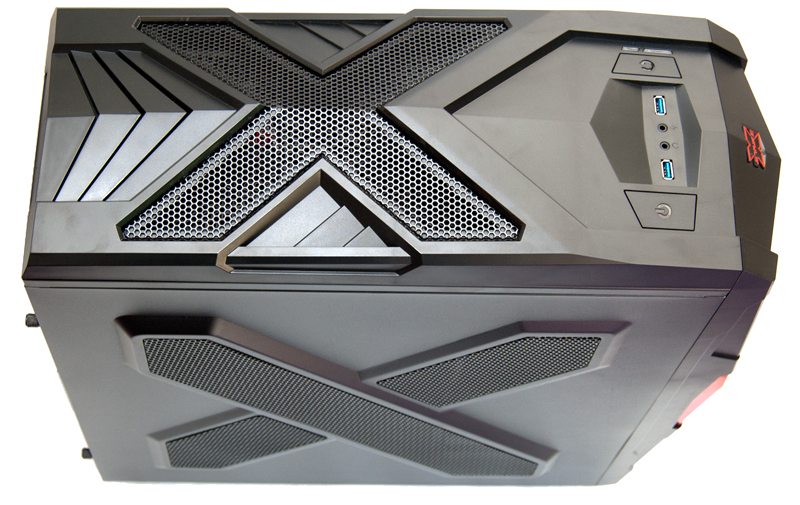 Around the back of the chassis we have two water / cable routing holes at the top, a 120mm fan mount, 7 expansion slots and a bottom mounted PSU area.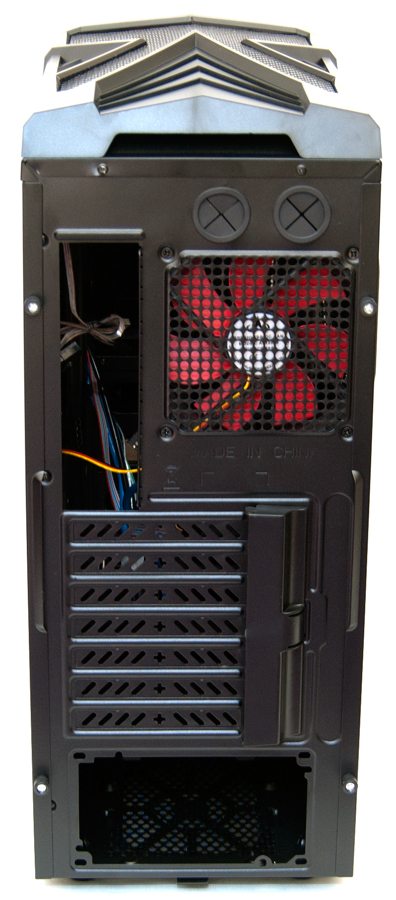 The expansion slot covers are of a snap-off design and cannot be re-attached once removed, although this is quite common on more budget friendly chassis. There is also a plastic clip-over guard that is mounted on a hinge, this covers the screw holes for the expansion slots, which are accessed on the exterior of the chassis.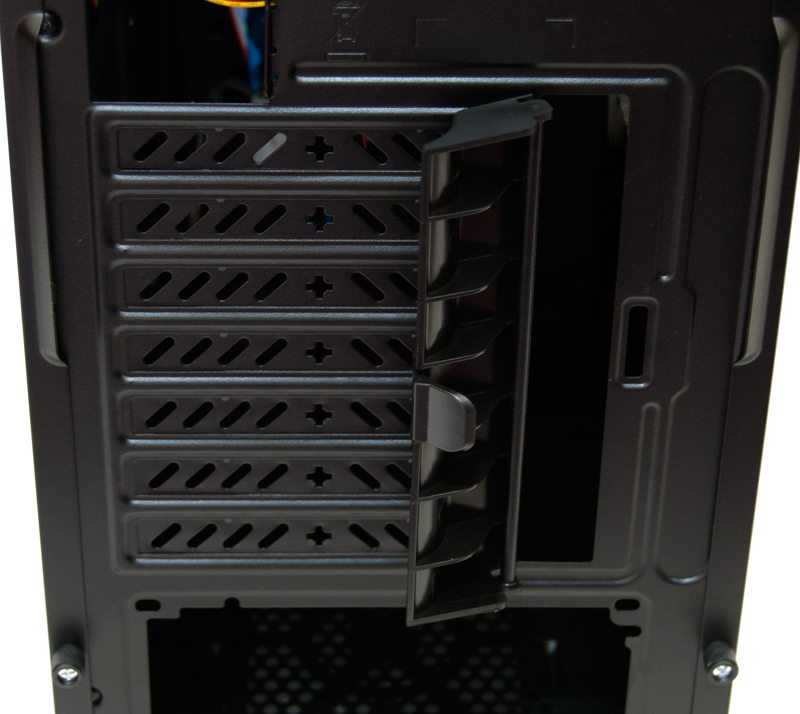 The underside of the chassis features four hard feet that provide good ground clearance for the PSU air intake and this comes with a small slide out dust filter, a welcome feature for a chassis in this price range.