Aerocool Touch-2000 LCD Fan Controller
---
---
---
Peter Donnell / 9 years ago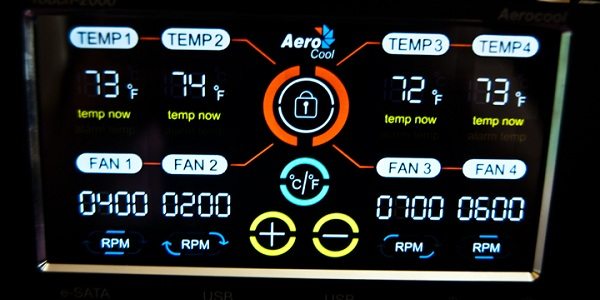 Today I'm taking a look at the Touch-2000 LCD fan controller from Aerocool, a tidy little device that fits into your rigs optical drive bay slots, allowing you to adjust the speed of your cooling fans, to find the perfect balance of cooling vs noise in your system for any occasions, as well as monitor vital internal system temperatures within your system.
I'm a big fan of Aerocool, albeit a new comer to their products my self, but after spending some time with their PC chassis for some of our other reviews, I've come to appreciate there dedication to cooling solutions and airflow, which is why I chose to fit this fan controller into an Aerocool chassis, it just made sense.
With 10 years of experience in providing advanced cooling and thermal solutions to the pc market, with everything from fan controllers such as this one, cpu cooling and chassis that provide hefty amounts of airflow, which I should hope they do, given the companies name and all.
So come and take a look at the next few pages where I will be seeing just what accessories, features and technologies you get for your money with the Touch-2000.