Affordable 'Model E' Tesla In Development
---
---
---
Chris Hadley / 9 years ago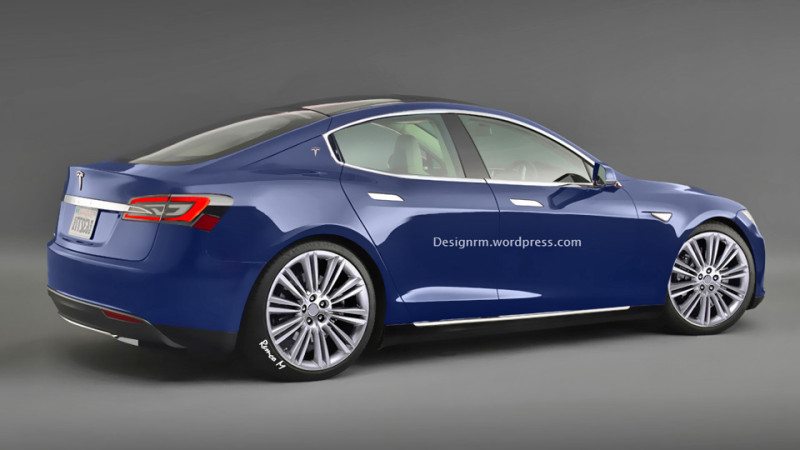 If you want an all-electric sports car to go show-boating around in, there is one name to look at – Tesla. Over the last few years they have been designing and building some of the most innovative and technologically advanced all-electric vehicles on the market, with levels of performance that rival those of their petrol powered counterparts. Whilst this is all fun and games though, their reach is somewhat limited with prices well over $70,000 in the States and £50,000 here in the UK.
Although we are some way off any cheaper solutions actually hitting the road, Tesla have announced that they have a more budget friendly 'Model-E' in the pipelines which should draw the masses in with a more attractive price of $30,000 or approximately £25-30k here in the UK once you take VAT and other silly UK price additions into account.
In this price bracket, Tesla are looking to build an alternative to the BMW 3-series coupés and the A4 Sedans from Audi, although the final price of the vehicles will be largely down to the cost of producing the batteries that are needed to power the electric motors.
In order to keep the production costs down, the Model E – which could be here between late 2016 and the early part of 2017 – will use cheaper materials such as steel as opposed to aluminium for the chassis with bonding and rivets possibly holding it all together, reducing the fabrication costs as well as the materials.
As far as specifications, designs and features go, we are very much in the grey at this moment in time and between now and then a lot could change in the motoring world. What we do know is that Tesla are looking to make the -E around 30% smaller than their flagship Model-S and the image above is just one of the concept renderings that have been let out to the wider world.
Considering their popularity within the higher end of the market, the more affordable 3-series rival could prove to be a massive hit – it's just a case of time will tell. Let us know if you would be interested in this type of car – are you all for electric vehicles or would you prefer to stick to petrol for you adrenaline fix?
Source : TechnoBuffalo
Image courtesy: Gas2.org