Agent 64 is the New Goldeneye Style Game You've Been Waiting For!
---
---
---
Peter Donnell / 1 year ago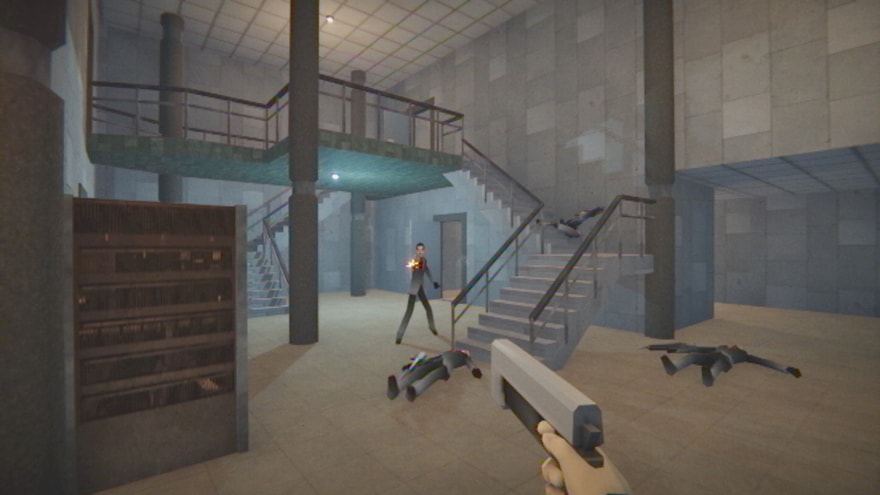 Goldeneye on the Nintendo 64 is one of the all-time greats. From its ground-breaking graphics (for the time, of course), to its utterly unique control system, everything about it had a certain charm that was hard not to love. It's actually the reason I recently bought myself a new N64 controller, just so I can emulate it as it should be, rather than try to ham-fist it onto an Xbox controller layout. Regardless, I'm sure I'm not the only one here who spent literally countless hours playing the campaign, and even more so on the split-screen multiplayer.
Agent 64: Spies Never Die
There's no mistaking this new game, as its name is clearly titled in a way that would make you think of the N64 classic. Even the games description from the developers reads "retro FPS inspired by classic British shooters such as Goldeneye, Perfect Dark, and TimeSplitters" and if that doesn't get you excited, stop reading, go find something else to do…
Still here? Great! The game is single-player only, at least at this time, but fear not, as it certainly has a lot more going for it. The missions are open-ended, with a nice variety of objectives throughout each that you can complete in any order. Plus, there are three difficulty options, increasing it will add additional and more challenging objectives to each mission, much like they did in Goldeneye.
As if that isn't enough, there's also a demo you can try out right now. It's actually part of the Steam Next Fest event too, with lots more game demos on offer. The game is heading to Early Access sometime this year, and we can't wait to see more of it… so here's the trailer!
About the Game
"A retro FPS inspired by classic British shooters such as Goldeneye, Perfect Dark and TimeSplitters. Explore new locales, accomplish varied objectives and fight against state-of-the-art 1997 enemy AI. A work of love by a dedicated fan. The Agency is sending you on missions all around the world, in order to save it! Each story mission is a self contained environment where you have to accomplish varied objectives, such as hacking terminals, steal secret plans, free civilian hostages and much more. All the while fighting armed guards in epic shootouts. Be Agent number 64, the most elite operative the world has ever seen. An absolute legend!"