Airbus unveils Reusable Rocket Engine Program Adeline
---
---
---
Samuel Wan / 8 years ago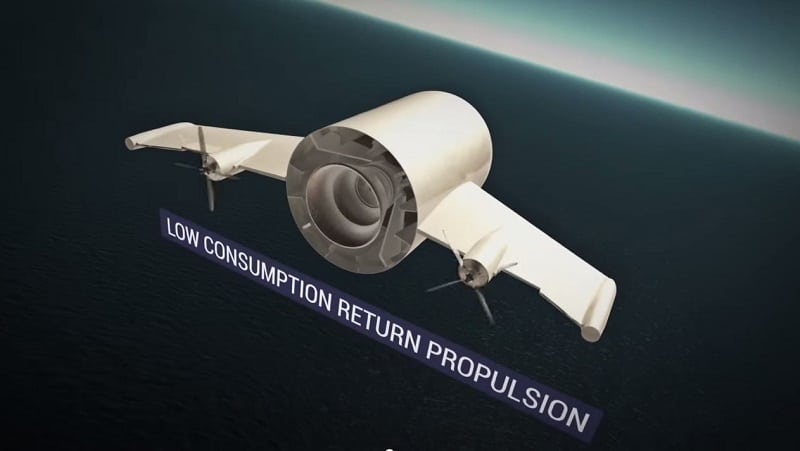 European airspace firm Airbus has revealed their answer to reusable rockets. Most of the things humanity has shot in space has been expendable. Cost, reliability and complexity have kept us from reusing our space hardware. Airbus's Adeline or Advanced Expendable Launcher with Innovative engine Economy aims to change that. Using built-in wings and propellers, the engine will detach on a ballistic trajectory and fly back to a runway.
Right now, the most well-known effort to get a reusable rocket is Space X's Falcon 9. That rocket reserves an amount of fuel and has added complexity to give it the ability to land upright. Adeline on the other hand, should be relatively simpler as it's more of powered glider and landing conventionally seems it will be much easier. By abandoning the fuel tank as well, the cost of returning the module in terms of fuel consumption should also be decreased. The space shuttle program for instance recovered the shuttle and the booster rockets but let the fuel tank, which is relatively cheaper, burn up in the atmosphere.
Airbus has been working on the project since 2010 and has already spent 15 million euros on the project. However, the priority is still the Ariane 6, pushing Adeline to between 2025 and 2030. As it appears that the Falcon 9 is at the cusp of being recoverable, Space X will be able to offer lower prices fist, cutting costs by over 50%. United Launch Alliance (Boeing-Lockheed) may also be pursuing reusability with their upcoming Vulcan rocket. The biggest challenge for the 3 will be convincing customers to let their expensive payloads be exploded into space by what is essentially second-hand hardware.