Akasa Raptor White Chassis Review
---
---
---
Andy Ruffell / 11 years ago

Packaging and Bundle
Packaging
[HR][/HR]The Akasa Raptor case comes in a standard cardboard box with the phrase 'Raptor' standing out hugely. There is also a nice image of the case and a reminder that this is the white model we are taking a look at today. There is also a few features to whet the appetitie, such as: 'efficient zonal cooling for CPU, HDD, PSU & VGA' – all I can say to that is 'We will soon see'.
Another feature that I'm am quite happy to see is the 'rear access to motherboard for easy coole backplate installation' now for most of you this isn't much of a requirement as you may only change CPU cooler once in the cases life (and thats being generous), but for those of us who are in the reviewing industry tend to be switching things in and out all the time and as such this could prove to be a real time saver for someone like me.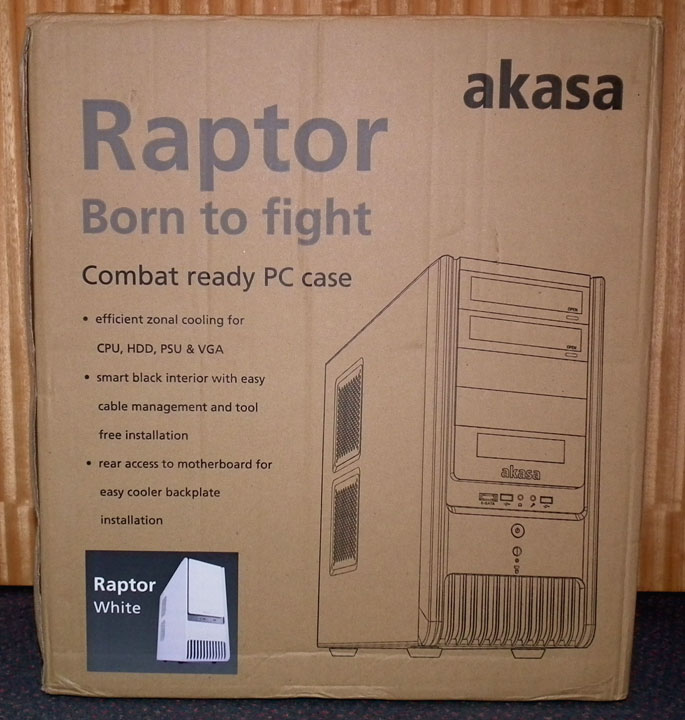 The other side of the box is very similar in deed, in fact, we nearly did a double-take trying to work out which picture was which. On the back however, is a similar picture, but taken from a different angle so that you can see the top of the case aswell. This time they have included the specifications of the case and not the features. This is especially good in a shop as you can see all of the features and specifications very quickly.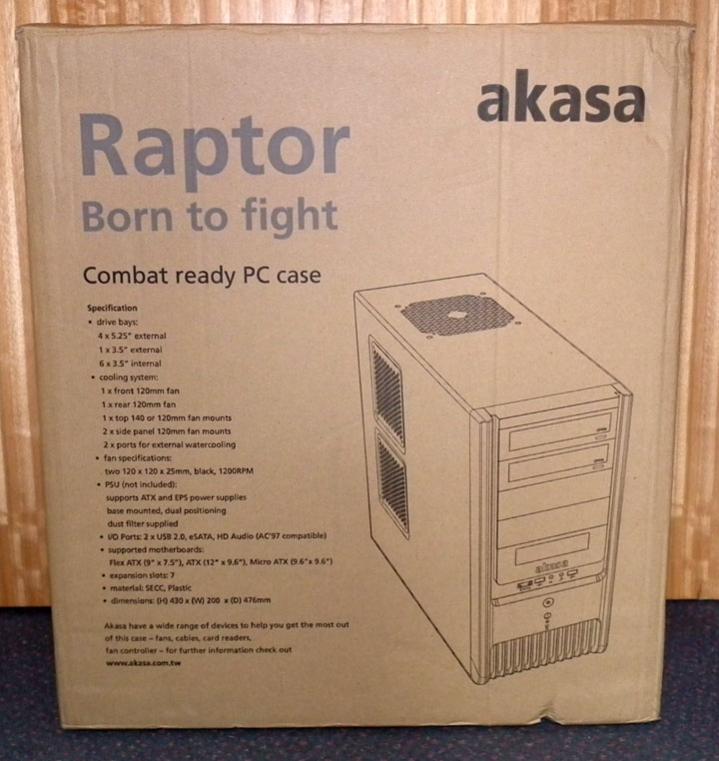 The sides of the box are a similar affair to the back of the box but this time only list the features but in two different languages.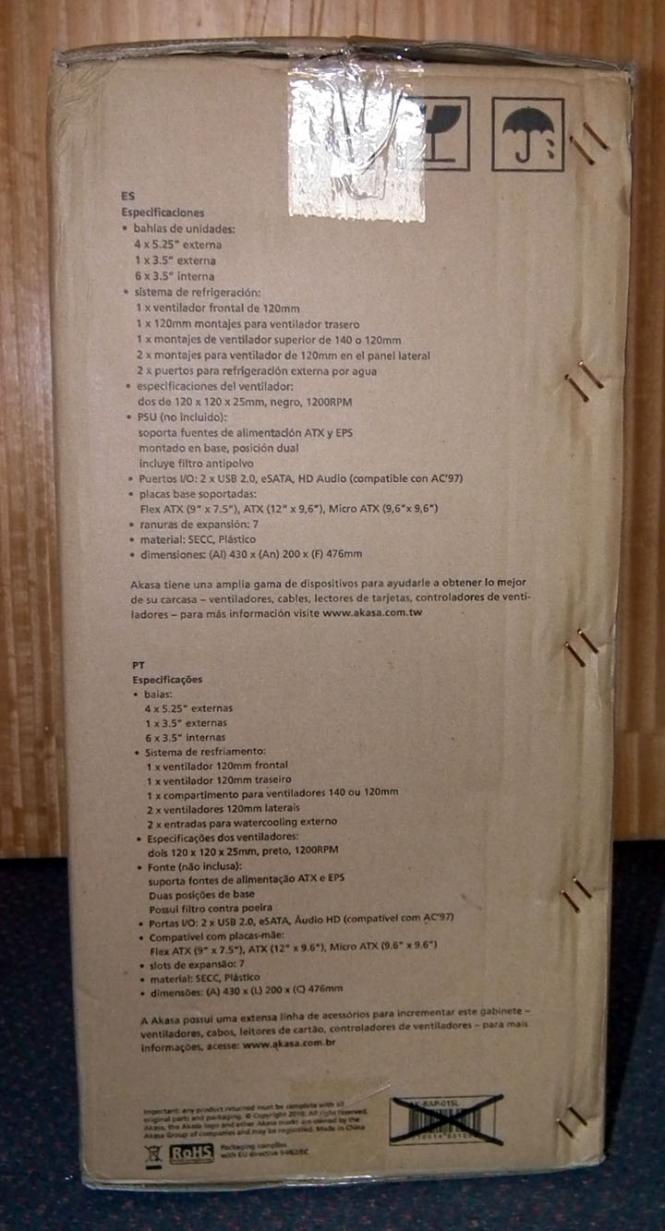 The opposite is the same and as such gives us the specifications in a total of 5 different languages, showing Akasa is more targetted towards the European market than that of the worldwide market.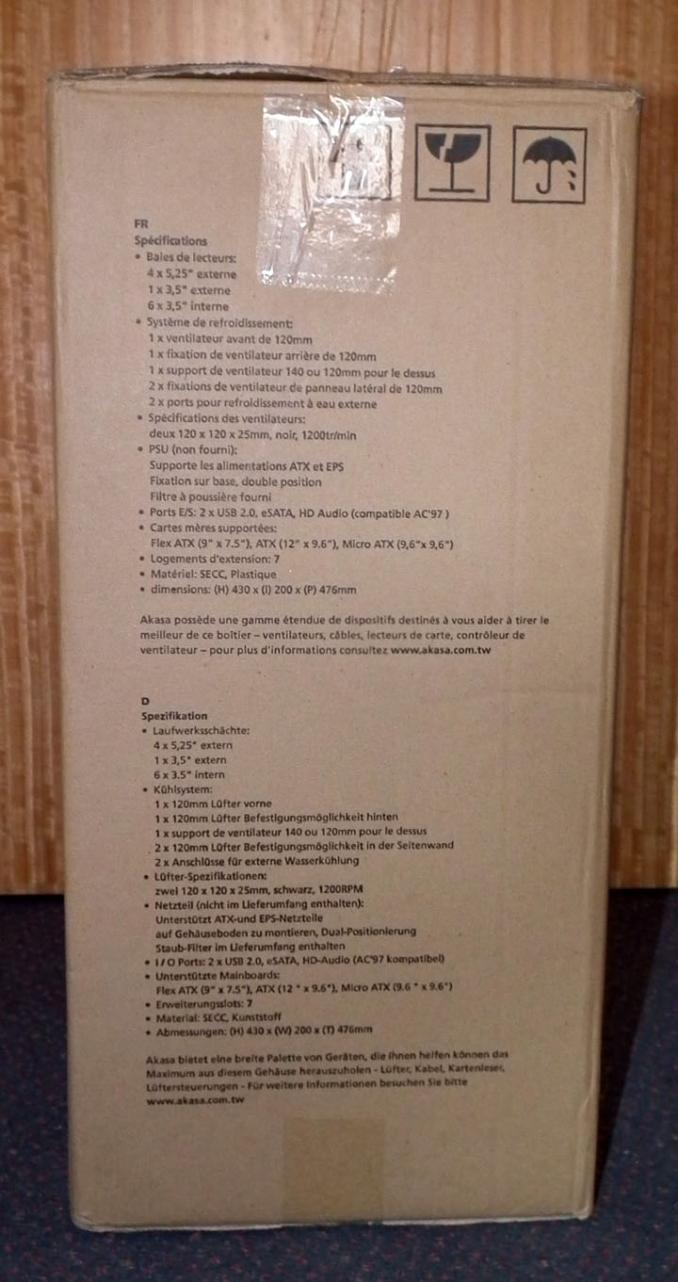 The packaging inside the box consisted of two styrofoam blocks and effectively a transparent plastic bag to give protection during transport.
Contents
[HR][/HR]The contents are pretty much what we would expect from this kind of case. A nice thick User Manual which is again in 5 languages (the reason why its thick), as well as some cable ties for those people (not me!) who like to keep things tidy in their case – admittedly very useful though! There are also 2 different colours of screws (1*black, 1* silver – black is for motherboard and psu and silver is for everything else) and motherboard supports as well as the motherboard speaker, some rubber washers and the 'Security Lock Bracket' as they put it.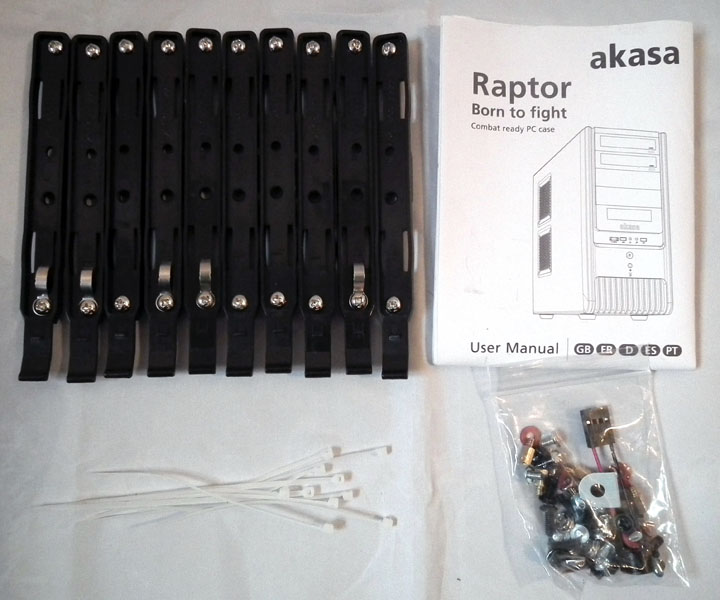 You may also notice the 10 black HDD mounting rails which should in theory make it very easy for installing and more importantly for me removing hard drives. These just push onto the side of your hard drive and then slide on the rails into the case. Job done!