Akasa Revises SOHO H4 Plus/Alucia H4 Plus CPU Coolers with LGA1700 Support
---
---
---
Mike Sanders / 1 year ago

Akasa, a leading provider of active cooling solutions, has updated its tower cooler range for full compatibility with the latest LGA 1700 socket. The Akasa SOHO H4 Plus and Alucia H4 Plus enter the market with enough power to tame the newest 12th generation of Intel processors; the 185 W TDP will handle Intel's Core i9-12900KS at the base clock and up to the Core i7 12700 at Turbo Power.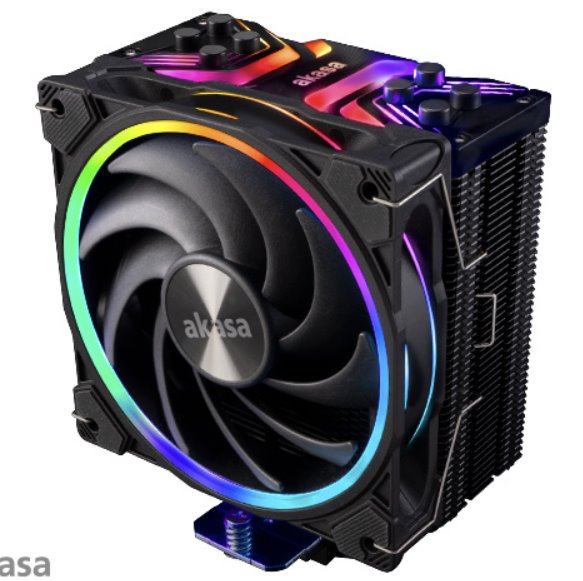 Akasa Revise SOHO H4 Plus/Alucia H4 Plus with Intel LGA1700 Support
The H4 tower coolers are made up of a premium all-black heatsink and the respective high-performance 120 mm fan. The heatsink features an eccentricity design, which is a mounting mechanism which allows for different heights of RAM clearance. Simply adjust the clips attached to the fan and mount the fan above any RAM modules. With the four copper heat pipes and Direct Contact technology, a high level of heat dissipation can be reached, cooling your CPU to the max.
The included mounting kit is now compatible with LGA 1700 and is also backwards-compatible with the previous Intel mounting sockets (LGA 1200, 1150), as well as AMD's AM4 processors. Included with these coolers is Akasa's premium T5 Pro-Grade Plus thermal paste, allowing the best heat dissipation possible from the CPU.
Due to the new sizes of these cores, the shape of the CPU's integrated heat spreader (IHS) has changed to accommodate this, with its rectangular dimensions of 37.5 mm x 45 mm. Akasa's coolers have been updated to suit these new measurements, allowing more contact with the CPU and therefore more heat to conduct through to the heatsink fins.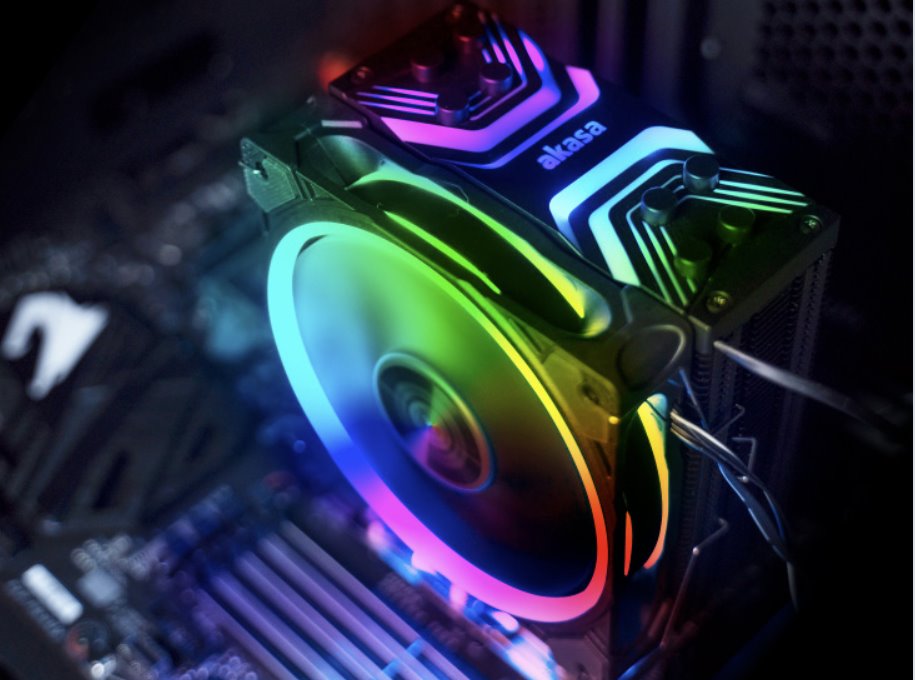 The Alucia fan (Alucia SC12) consists of a premium metal Akasa badge, and navy blue, oceanic fan blades. These provide a high level of aerodynamic efficiency, optimising the airflow (56.3 CFM) and air pressure (1.94 mm H²O) for the fan. The Alucia SC12 also contains HD Bearing technology, which essentially uses the turning of the fan to keep the bearings lubricated. This leads to an improved smoother rotation, extremely quiet operation and greatly improved fan lifespan of 40,000 hours. The overall effect allows the Alucia H4 to maintain a cool airflow and boosts the performance of your components.
As with other products under the SOHO range, the SOHO fan (SOHO AR) has dazzling and exciting aRGB lights, which surround the rim of the fan. The stylish RGB boasts over 16 million lighting combinations and contrasts with the sleek fan blades and premium Akasa logo to create a classy, yet bold look for the fan. The sleek fan blades have another purpose too; their shape and design provide improved aerodynamic efficiency, airflow (52.91 CFM) and air pressure (1.75 mm H²O). The SOHO AR also contains the same HD Bearing technology as the Alucia fans, making these premium fans perfect for cooling the large heatsink in the SOHO H4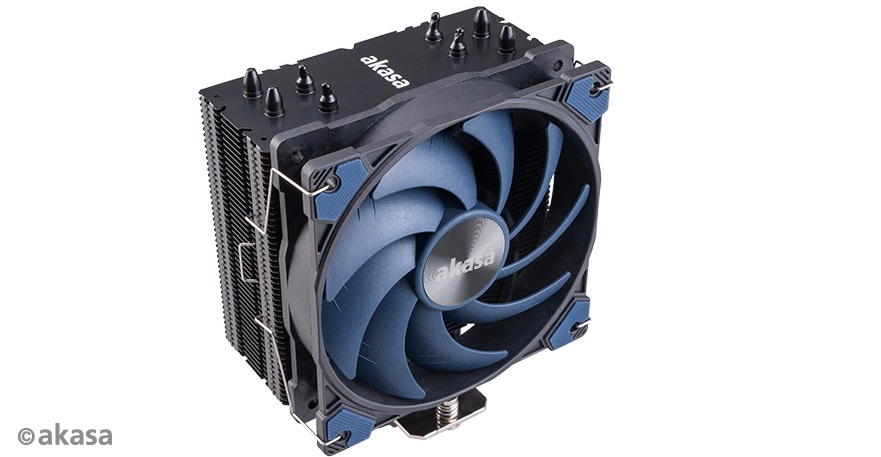 Where Can I Learn More?
The Akasa Alucia H4 Plus (AK- CC4021EP01) and the SOHO H4 Plus (AK-CC4022HP01) start at £38.95/€41.95 and £48.95/€51.95 respectively and are available to purchase in both the UK and Europe now. – For more information, you can check out the official product website links below: