Akasa Venom Toxic Full Tower Chassis Review
---
---
---
Luke Hill / 9 years ago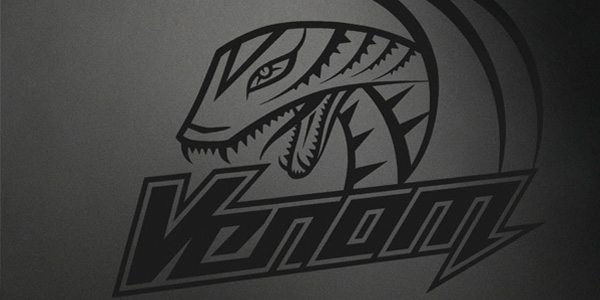 Perhaps Akasa are a brand better known for their aggressively priced CPU coolers and enthusiast level peripherals, but as some of you may know they have also diversified into the case market in recent years. It has been a while since Akasa last released a full tower chassis but they aim to mark their return with a bang in the form of the Venom Toxic.
The Venom Toxic is a full tower chassis which, thanks largely to its huge dimensions, supports a wide variety of components including the gargantuan E-ATX and XL-ATX motherboard form factors. Motherboard support isn't the only weapon in the Venom Toxic's arsenal though. 6 external, tool-less 5.25″ bays, 1 of which can be converted into an external 3.5″ bay, and 6 internal 3.5/2.5″ HDD/SSD bays ensure that even the most avid computing enthusiast's storage requirements will be tended to. Enthusiast grade quality is again shown in the form of 10 tool-less PCI slots and an abundance of cable management grommets, ensuring a clean system even when all 10 expansion slots are populated.
Akasa supply the Venom Toxic with a pair of 230mm fans, one of which features a white LED design, and a single 140mm fan from their award-winning Viper series. If the out-of-the-box cooling configuration isn't enough, the Venom Toxic's mesh side panel can accommodate an extra quartet of 120mm fans or a single 230mm variant in addition to the possibility of a 120/140mm bottom mounted fan. Water cooling is a clear option with the masses of space available internally to install a 240mm and multiple 120/140mm radiator without any modifications. Not to see their extreme cooling potential undone, Akasa's full tower chassis allows users the flexibility of installing the largest CPU coolers and most high end graphics cards on the market with a whopping 185mm and 330mm of clearance, respectively.
The inclusion of a 20W per channel (40W combined), dual-channel fan controller is yet another useful feature which can help save an end user money and expansion slots. USB 3.0, eSATA and the standard USB 2.0 front panel connections are a combination that will most certainly be viewed as acceptable by the majority of the enthusiast market.
With an eye-catching design and street price of around £96/€125, Akasa's Venom Toxic looks as though it offers a large amount of bang for your hard earned buck, but is this actually the case (pun intended)?