AKRacing Offer Huge Gaming Chair Black Friday Discounts!
---
---
---
Mike Sanders / 4 years ago

AKRacing Gaming Chairs
We have been aware of AKRacing Gaming chairs for quite some time. We do, in fact, have several in our offices right now. As a brand, we find that AKRacing has managed to combine excellent chair designs that are well made and also very affordable. Oh, and did we forget to mention exceptionally comfortable? Well, that is what a great gaming chair is all about!
As part of the Black Friday sale, AKRacing is offering some pretty huge discounts on their Legacy Series Gaming Chairs for US consumers with some different, but certainly no less appealing, deals for customers in both the UK and Europe. Do not, however, think that the deals stop there. Let's check out the deal!
Gaming Chairs
As part of the Legacy Range, AKRacing has 16 variants on offer in the sale. These designs range from points as complex as materials to factors as straightforward as colour. In terms of a range, you're spoilt for choice! Better still, if you order now there's more than enough time to make sure your backside can have a new comfy home potentially before the end of the month! I'd say sooner, but I don't know how competent you are with an Allen key.
Where Can I Check Out The Sale?
Fret ye not! We have all the links you need including localisation for both US and UK based retailers!
Firstly, for details on the sale as a whole (including further details on the chairs), you can visit the official AKRacing Black Friday sale website in the link here!
America / Canada
For North America (Including Canada) retail partners, visit the website in the link here!
Important Note –  US and Canadian buyers! When purchasing your AKRacing gaming chair use the code – "JOINAKFAM" to receive an additional 10% off the already discounted price!
UK
We are aware of AKRacing Black Friday sales being offered via the following UK retailers – While this sale does differ slightly from the US, there are still many offers to get excited about featuring many of AKRacings latest products!
For AKRacing Chair deals – Visit Box via the link here!
For AKRacing Chair deals – Visit Scan via the link here!
In regards to the discount code, we have yet to receive confirmation if this will apply to UK retailers. It's unlikely, but you never know your luck! Give it a try!

Europe
Legacy Series are available at a discounted price in France from Grosbill (15% off!).
For any other AKRacing deals, we recommend you check your regional Amazon. A quick glance at both the US and UK stores show both are offering discounts and we expect this is likely to be true wherever you are too.
A Closer Look!
If you're interested in a closer look at one of the products on sale, you can check out the official product description page for the AKRacing Prox Racing Gaming Chair in the link here! – This is just one of the many excellent Legacy Gaming Chairs on offer in the sale!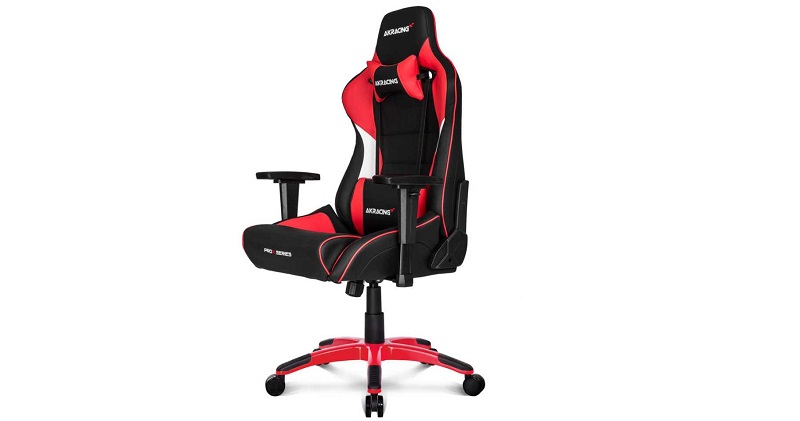 Desk And Chair Combo Sale!
Finally, just when you thought you might have had your daily dose of gaming chair goodness, there is one more big deal to dangle your way.
As part of a UK only promotion, AKRacing is offering a huge discount on a Core Ex Gaming Chair and Summit Gaming desk combo deal! This stylish package would make you the envy of all your friends with it's sleek and stylish design!
"Experience a true gaming setup with the AKRacing Core Series EX Gaming Chair in BLACK/RED & the AKRacing Summit Gaming Desk. This exceptional gaming bundle consists of a comfortable reclining chair with extra cushions for neck and back support and a large curved edge gaming desk, with a top portion that measures nearly 4 feet wide and 3 feet deep to support multiple monitor setups, keyboards, mice, and any other accessories. Game in style with sleek carbon fiber looks of the desk and matching AKRacing gaming chair, with adjustable features for your comfort."
Available at a discount of over £100, this stylish gaming chair and desk can be yours for only £399.98 – If you're interested in this deal you can check it out via the link here!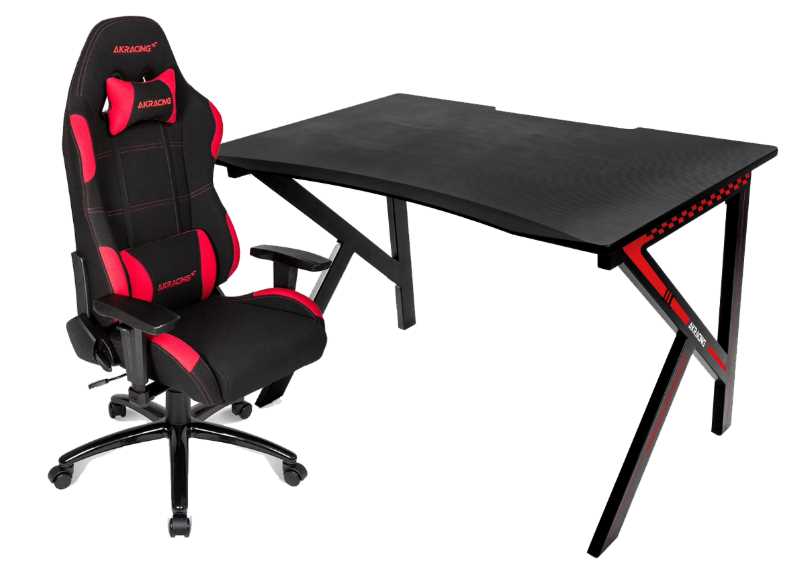 eTeknix would like to make our visitors aware that this is not a paid for advertisement or article. As ever, we just like to bring you the best news at our disposal. This is especially so during such events as the Black Friday sale.