Alien: Covenant's Android Powered by AMD Ryzen and Radeon
---
---
---
Ashley Allen / 6 years ago
Alien: Covenant – Ridley Scott's second Alien prequel and the follow-up to 2012 much-maligned Prometheus – is mere months away from hitting cinemas, but it has already given us a curious glimpse of its vision of the future. Right now, the PC world is all abuzz over AMD's new Ryzen CPUs, and, according to a new teaser for Alien: Covenant. it seems that hype is set to continue for at least… ooh, a hundred years?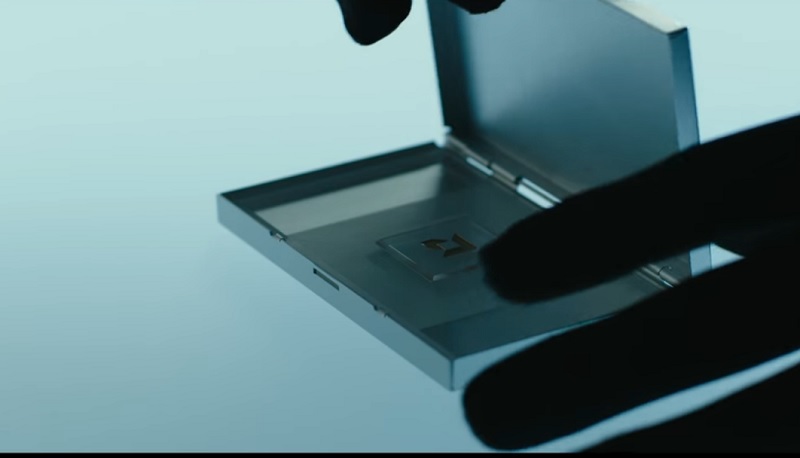 Walter, the resident android on-board the colony ship Covenant, is apparently powered by AMD's Ryzen processor and Radeon GPU:
Of course, this is not case of the filmmakers showing absolute faith in the longevity of a CPU series lucky to last longer than a decade – nor were AMD's chips used practically to bring Walter to life in any way – but is instead a rather fourth-wall-breaking promotional partnership between film studio Twentieth Century Fox and AMD.
"Partnering with AMD, one of the world's leading technology companies, for our film's 'Meet Walter' campaign aligned perfectly with our vision of the incredible potential of AI that Michael so wonderfully brings to life through Alien: Covenant's Walter," Ridley Scott said. "In AMD we have a partner at the forefront of developing and implementing artificially intelligent technologies, showcasing where the future of AI may well be heading. Bringing AMD into our longstanding collaboration with 20th Century Fox on the Alien films is inspiring and exciting."
Alien: Covenant, starring Michael Fassbender, Katherine Waterston, Billy Crudup, and Danny McBride, opens in cinemas on 19th May.