All-Star Anime Brawler Jump Force Gets New Gameplay Trailer
---
---
---
Ron Perillo / 5 years ago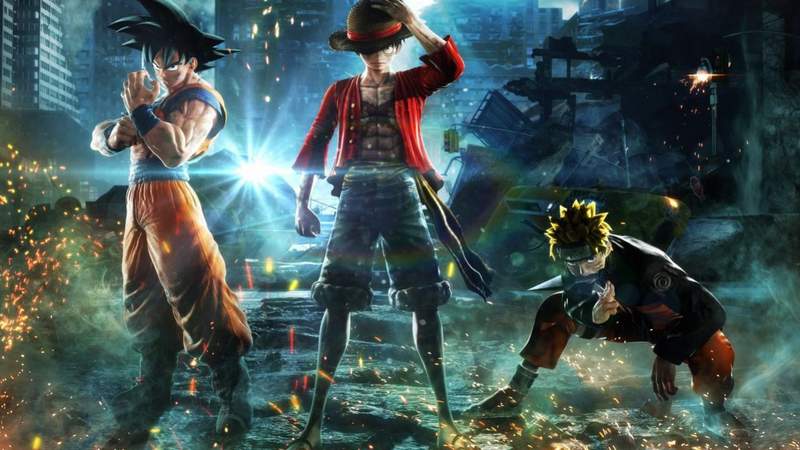 More Anime Action via Gameplay Trailer
Many anime fans rejoiced after Bandai Namco announced Jump Force last week. The game is a 3D brawler fighting game featuring some of the most notable Shonen Jump characters. This includes characters from Dragon Ball Z, Naruto, One Piece and more. Now Bandai Namco wants the hype to continue further by releasing a gameplay mash up trailer.
The game is still in development so this are not going to be the final look of the game. Even the sound is a bit muted in comparison to the action on the screen. However, it does show what fans can expect from the in-game mechanics. Moreover, it shows a lot more characters this time beyond those seen in the reveal trailer.
What Do Fans Think of The Game?
Bandai Namco has also released a fan reaction video showing E3 2018 attendees seeing the game. It even includes notable rappers such as Soulja Boy and Lil Yachty who are anime-fans reacting. They all seem to be happy with the way the characters translate into the game. Especially the art style which remains faithful to the original, despite varying sources.
The preview gameplay video shows that this is going to be a 3-vs-3 brawler, with players able to mix and match characters. The characters can also compliment each other with a unique special move.
When is Jump Force Coming Out?
There is no definitive release date yet other than 2019. Although the game was announced at Microsoft's press event, Jump Force is coming out on the PC and PlayStation 4 as well.