Almost 'Fully Formed' Human Brain Grown in a Lab for the First Time
---
---
---
John Williamson / 6 years ago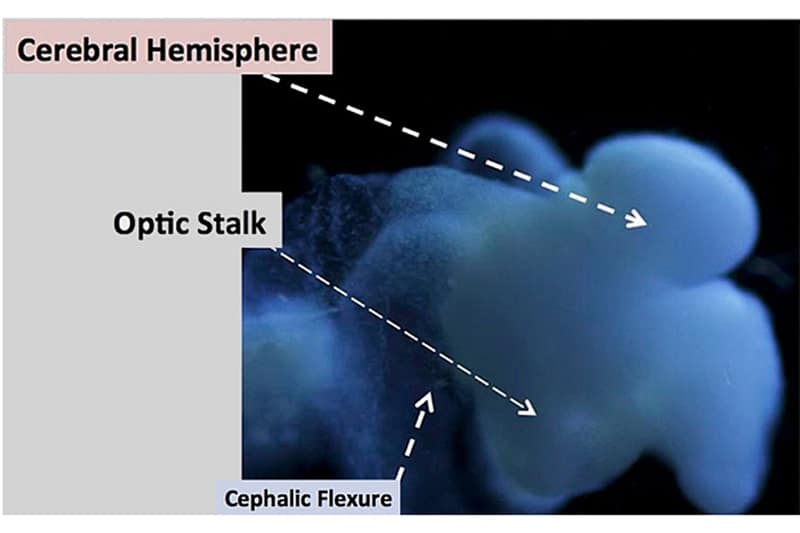 Researchers from Ohio State University have come tantalizingly close to cultivating a human brain for the very first time. This technological breakthrough is designed to monitor brain activity to help understand neurological conditions such as Alzheimers and Parkinsons. Although not conscience, the synthetic brain reflects the genetic maturity of a five-week-old foetus. Unbelievably, the brain is approximately the size of a pencil eraser and constructed from human skin cells.
Rene Anand, displayed the team's findings at the Military Health System Research Symposium in Fort Lauderdale and announced 99% of the human brain had been successfully recreated. Additionally, Anand said the reproduction contains a spinal cord, and retina. The time-scale of this process is appropriately 12 weeks but Anand is already looking to enhance the research:
"We'd need an artificial heart to help the brain grow further in development."
It's difficult to overemphasize how significant this discovery is and could pave the way for life-changing medications. Anand provided an insight into the potential of this monumental revelation:
"We can look at the expression of every gene in the human genome at every step of the development process and see how they change with different toxins. Maybe then we'll be able to say 'holy cow, this one isn't good for you.'"
Critics of the process may point to ethical concerns, but Anand is adamant that this isn't an issue because the brain is unconscious.
Thank you The Guardian for providing us with this information.